The Week that Was on April 3, 2022
Hun i nei lo maw! Kar hmasa chhunga Mizoram tana thil pawimawh thleng te tawi, mahse, funkim siin chhiar tur dahna a ni e. Hun reilotea i chhiar zawh mai theih turin chhawp chhuah a ni e..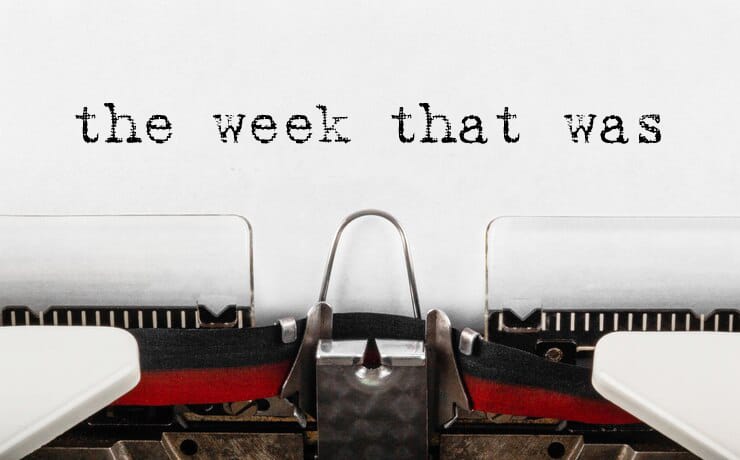 I&PR JUBILEE
Department of Information & Public Relations chuan an department din kum 50-na 28.3 2022 khan I&PR Auditorium ah ah lawm a. Chief Minister Zoramthanga chu khuallian niin, I&PR Minister Lalruatkima chu khualzahawm a ni.
Assembly Jubilee
March 28, 2022 khan Mizoram Legislative Assembly Committee Room ah Mizoram Legislative Assembly Golden Jubilee Programme Sub-Committee chu Chairman, T.J.Lalnuntluanga, Minister, Parliamentary Affairs Department hovin an thukhawm a. Mizoram Legislative Assembly kum 50-na May 9 & 10, 2022 a lawm tur a ni.
Sanitary Napkin VENDING MACHINE
March 29, 2022 khan School Education Minister Lalchhandama Ralte chuan Mizoram Samagra Shiksha hmalakna Sanitary Napkin Vending Machine leh Incinerator-te Govt. Mizo High School, McDonald Hill, Aizawl-ah a hawng.
Chawimawina dawng
Mizoram chuan thlawhna inkalpawhna chungchang Sawrkar Laipui scheme 'Regional Connectivity Scheme (RCS) Udaan' hnuaiah hma a lak that avangin "The Most Proactive State under RCS Udaan" Award March 29, 2022 a dawng a.
WATER AWARD
3rd National Water Award semna chu 29.3.2022 khan Plenary Hall, Vigyan Bhawan, New Delhi hmunah neih ani a, he award semna hi Ram Nath Kovind, President of India chuan hmanpuiin category hrang hrang a lawmman pakhatna dawngtute hnenah Award a hlan nghal a, lawmman dawng ziangah hian Serchhip district-a Sialsir khua an tel.
CHHAWNZINGA LUI
AMRUT 2017-2019 kaltlanga cheng nuai 230.73 senga sak "Chhawnzinga Lui Water Supply Scheme", Chanmari West, Aizawl-a mi chu Deputy Chief Minister Tawnluia, PHED leh UD&PA Minister ni bawk chuan March 30, 2022 khan a hawng.
TLABUNG RD BLOCK
Chief Minister Zoramthanga chuan cabinet thutlukna angin Tlabung RD block a pian thu March 30, 2022 khan a puang a. Tlabung RD Block puanna inkhawm hi Licheng mualah buatsaih niin, Rural Development Minister Lalruatkima, Lunglei HPC Vice-Chairman Lawmawma Tochhawng leh bialtu MLA Nihar Kanti Chakma te an tel bawk.
Sawipui
March 30, 2022 khan MP (Lok Sabha) C Lalrosanga chuan Parliament House office-ah Road Transport and Highways Minister Nitin Gadkari hmuin Mizorama kawngpui sial leh siamṭhat chungchangte a sawipui a. Hna kal mekte bakah Central Infrastructure Road Fund hmanga Mizorama hnathawh tur rawt te pawmpui thuai turin a ngen.
Chief Minister in enpui
Chief Minister Zoramthanga chuan tukin khan Lunglei by-pass road siamna tura ruahman chu March 31, 2022 khan Sazaikawnah kalin a en pui. Agriculture Minister C. Lalrinsanga, I&PR Minister Lalruatkima leh HPC Vice- Chairman Lawmawma Tochhawng ten an tawiawm a ni.
Lawmthu sawi
March 31, 2022 khan Union Home Minister Amit Shah chuan Prime Minister Narendra Modi kaihruaina hnuaiah remna leh muanna a awm chhoh zel avangin Armed Forces Special Power Act(AFSPA) chu khirh lo zawkin Assam, Manipur leh Nagaland ah kalpui a ni dawn tih a puang a. Governor Hari Babu Kambhampati chuan official Twitter Handle kaltlangin Mizoram mipui aiawhin hmarchhak mipuite a lawmpui thu a tweet.
Director pension thlah
March 31, 2022 khan I&PR Auditorium-ah Information & Public Relations Department a thawkte chuan an Director kalchhuak tur Lallianpuii, MIS thlahna an nei. Lallianpuii MIS hian 1983 atang khan I&PR hna a thawk tan a ni.
Share now