The Week that Was on August 6, 2023
Hun i nei lo maw! Kar hmasa chhunga thil thleng thenkhat kaih tawi chu hun reilote chhunga i chhiar zawh mai theih turin chhawp chhuah a ni e.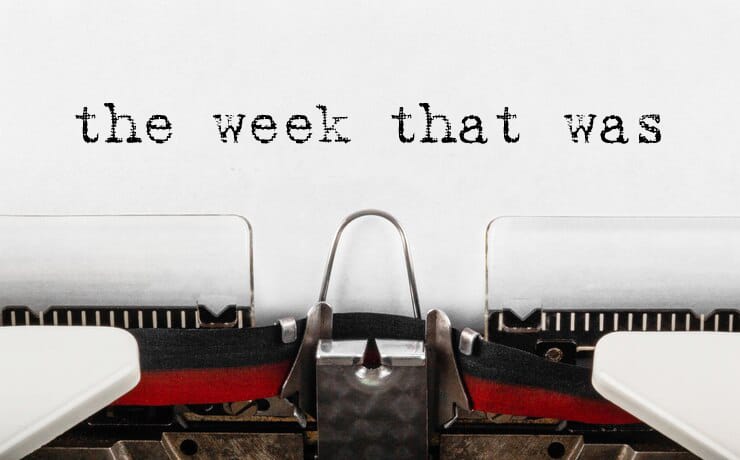 CoM thukhawmin thurel 13 pawm
Aizawl : July 31, 2023 khan Chief Minister Zoramthanga hovin CM cabinet meeting room-ah Council of Minister chuan sawrkar department hrang hrang atanga thu pawimawh lutte ngaihtuahin an thukhawm a, New Education Policy 2020 in a duh dan angin State University neih ve theihna tura hmalak ni se tih pawm tak sawmpathum zingah an telh a ni.
Mizoram MP ten UnionHome Secretary hmu
Aizawl : July 31 tlai khan Mizoram MP te pahnih C.Lalrosanga leh K.Vanlalvena te chuan Union Home Secretary Ajay Kumar Bhalla IAS chu a office-ah kawmin Mizoram tana thil pawimawh te an sawipui a.
MP te chuan Chief Minister Pu Zoramthangan Manipur raltlan Mizorama lo lut te chhawmdawlna tura sum leh pai a lo dil tawh tun thlenga pek la ni lo chu a hmanmawh thlak tawh thu leh a rang thei ang bera tihfel a nih theih nan Home Secretary chu hma la turin an duh thu an thlen.
MSHCS Governing Body thukhawm
Aizawl : Chief Minister Zoramthanga kaihhruaiin CM Conference Hall-ah 27th Mizoram State Health Care Scheme Governing Body meeting chu August 1 khan neih a ni a. Asian Development Bank nena tang duna Mizoram Health Care Scheme changtlung zawk kalpui thuai a nih theih nana thil pawimawh te an rel. Meeting-ah hian Asian Development Bank lamin Mizoram State Health Care Scheme changtlung zawk kalpuina tura phalna an pek tawh; a taka tihlawhtling tura tihtur tlemazawng la awm te sawiho a ni.
Mizo hmeichhe zaithiam Lalngengpuii a thi
August ni 1 khan Mizo hmeichhe zaithiam Lalngêngpuii Tochhawng (51), Bethlehem Vengthlang Aizawl chu kal ṭha lo avângin chawhnu 3:40 khan Greenwood damdawi in, Aizâwlah a thi a. A tukah vui a ni.
Dy. CM-in DCSO Khawzawl Office hawng
Aizawl : August 1 khan District Civil Supplies Officer, Khawzawl District Office thar chu Deputy Chief Minister, bialtu MLA ni bawk Tawnluia chuan khuallian niin a hawng. Tawnluia chuan DCSO Office hawn a ni ta chu lawmawm a tih thu leh District fuke kim nihna kawng Khawzawl-in a zawh mek zel a ni, a ti.
Agriculture Minister in Lakhuihthei vailiam
Aizawl : Agriculture Minister C. Lalrinsanga chuan August 2 khan Millenium Centre, Courtyard atangin Lakhuihthei Quintal 5 (500 kg) Tuichangral Organic FPC te tharchhuah chu Josie's Kitchen, North East Cuisines, Mumbai lama hralh turin a vai liam.
Minister chuan thu sawiin, Lakhuihthei vailiam chu Central Sector Scheme, MOVCD- NER hnuaia Farmer Producer Company (FPC), Tuichangral Organic Farmer Producer Company Ltd., Khawzawl district te thar chhuah a ni a. Anni hi MOVCD-NER Phase III hnuaia FPC inziaklut niin, member 500 an ni, a ti. He FPC hian lakhuihthei hi thlai thlan bika neiin nikum chhung khan Metric ton 30 dawn an thar chhuak a. Tuichangral FPC hian Khawzawl district chhunga lakhuihthei ching khaw hrang hrang pariat – Tlangpui, Tlangmawi, Lungtan, Sialhawk, Khawhai, Chalrang, New Chalrang leh Vangtlang te a huam a ni.
Draft Electoral Roll, 2023 tarchhuak
Aizawl : 02.08.2023 khan Mizoram chhunga Assembly Constituency 40 atan District tinah (District 11) Draft Electoral Roll, 2023 tarchhuah a ni a, Draft Electoral Roll en duh chuan mahni bialtu ERO/AERO/BLO hnenah emaw, DC/DEO Office-ah emaw, CEO website - https://ceo.mizoram.gov.in/ ah en theih a ni.
District tina Draft Electoral Roll, 2023 a voter awm zat chu hetiang hi a ni –
District Hming Elector awmzat
Mipa Hmeichhia Total
1 Mamit 32155 31533 63688
2 Kolasib 30295 32364 62659
3 Aizawl 131867 149325 281192
4 Champhai 27560 28878 56438
5 Serchhip 26118 27695 53813
6 Lunglei 48841 49675 98516
7 Lawngtlai ` 44846 44903 89749
8 Siaha 21192 22377 43569
9 Saitual 27326 27774 55100
10 Khawzawl 8690 8750 17440
11 Hnahthial 7857 8018 15875
State Total 406747 431292 838039
Tunah hian Mizoram pumah Service Voters Mipa 4932 leh Hmeichhia 89, a vain 5021 an awm mek bawk.
Tunah hian Mizoram pumah Polling Station 1276 a awm mek a ni.

K. Lalrinliana'n Saitual-ah DCSO Office hawng
Aizawl : Food, Civil Supplies & Consumer Affairs changtu Minister K. Lalrinliana'n August 2, 2023 khan Saitual District tana District Civil Supplies Office, Saitual DC Complex sak thar mek bulah Legal Metrology Working Laboratory Building sak, DCSO hmun atana buatsaih chu a hawng.
Governor hmalaknain Mizoram atanga CAU Imphal a zirlaite harsatna chingfel
Aizawl : August 2, 2023 khan Governor Dr Hari Babu Kambhampati ruahmanna angin Dr Anupam Mishra, Vice Chancellor, Central Agriculture University, Imphal chuan Raj Bhavan-ah Governor hi a hmu a. He hunah hian CAU, Imphal a Mizoram atanga lehkha zir mek, zirlai te harsatna tawh chu chin fel a ni tih Dr Anupam Mishra chuan Governor hian a hrilh a ni. Zirlaite harsatna sutkian a nih theihna tur hian July 31, 2023 khan MSU President Samuel Zoramthanpuia leh a thawhpuite chuan CAU, Imphal a Mizoram zirlai rualte tan hian Governor Dr Hari Babu Kambhampati hnenah hian ngenna an siam tawh
GST Council meeting 51-na nei
Aizawl : August 2, 2023 khan GST Council Meeting vawi 51-na chu Chairperson Nirmala Sitharaman, Union Minister for Finance & Corporate Affairs kaihhruaiin Video Conference hmanga neih a ni a. Union Minister of State for Finance Pankaj Chaudhary leh State/UT hrang hrang atangin Finance Minister/Taxation Minister (Council Member-te)leh Taxation Officer-te an tel a.
Mizoram Taxation Minister Lalchamliana pawh he meeting ah hian telin Taxation Department atangin Vanlal Chhuanga, Principal Secretary leh R Zosiamliana, Commissioner of State Tax bakah Taxation Officer dang ten an tawiawm a ni.
MLA kum 25 nih zawn lawm
Aizawl : Minister R. Lalzirliana chuan kum sawmhnih leh panga chhung Mizoram State Legislative Assembly member leh kum sawm leh panga chhung Cabinet Minister ni theia Pathianin a lo kaihhruai vanga Pathian hnena lawmthusawina August 3, 2023 khan a nei. He hun hi Armed Veng North Community Centre-a buatsaih hi Chief Minister Zoramthanga chuan a telpui. R. Lalzirliana hi kum 1998, 2003, 2008, 2013 leh 2018 General Election ah te khan Saitual/ Tawi Constituency atangin thlan tlin a ni.
Zakapa Award Sum fai Rs 1,00,000 keng tel siam thar
Aizawl : Directorate of Women & Child Development, Social Welfare & Tribal Affairs Department chuan Annual Award- Zakapa Award kumin atangin a siam dawn a. Zakapa Award hian 1,00,000/- leh citation a keng tel tura ruahman a ni. August 3-a thuchhuah an siam danin He award hi mimal/ NGO/ Institution hnenah hmeichhiate dinhmun chawikawn leh humhimna kawnga thawk thate hnen a hlan tur a ni.
Share now