The Week that Was on July 9, 2023
Hun i nei lo maw! Kar hmasa chhunga thil thleng hun reilotea chhiar zawh mai theih turin chhawp chhuah a ni e.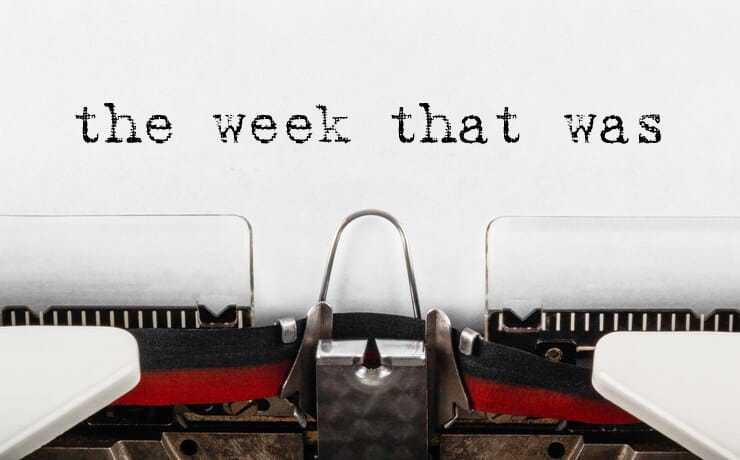 ICCC Go-Live na nei
July ni 3: Aizawl Smart City Limited hnuaia din Integrated Command & Control Centre (ICCC), a taka hman tanna, go-live hun chu July 3 khan Treasury Square-a ICCC pisa ah neih a ni a. Deputy Chief Minister Tawnluia, UD & PA Minister ni bawk chuan khuallian niin a hmanpui. Integrated Command & Control Centrehi project cost chu cheng vaibelchhe 117.98 a ni a. March Ni 7, 2020 khan contract agreement ziah a ni. ICCC-ah hian control room, conference room, reception area, operator room leh data centre changkang leh changtlung tak te a awm a. Vantlang mipui tana a thlawna hman theih tur wifi hmun 15 ah bun a ni a. Surveillance camera hmun 76 ah bun niin Fixed Camera 236 bakah Pan Tilt Zoom (PTZ) 39 a awm bawk.

RUSA leh NEP 2020 chungchang sawiho
July ni 3 :Chief Minister Zoramthanga hovin 03.07.2023 khan Higher & Technical Education Minister Dr. R. Lalthangliana leh department hotute chuan RUSA, New Educational Policy 2020 leh department chungchang te ngaihtuahin an thukhawm. Meeting-ah hian RUSA (Rashtriya Uchchatar Shiksha Abhiyan) chungchanga sum hmuh dan leh kal zel dan tur te sawiho a ni a. Mizoram sawrkar college te'n RUSA an chhawr tangkai dan leh a bik takin hmasawnna ruhrel din na atana tangkai dan leh NAAC accreditation lama hmasawnna pawhthui takin a puih phah tia sawi a ni.
Red Cross Society kal dan tur sawiho
July 3 : July 3 khan Raj Bhavan-ah Governor Dr Hari Babu Kambhampati, President, Indian Red Cross Society(IRCS) - Mizoram Chapter ni bawk hovin IRCS -Mizoram chuan chak zawka kal dan tur an sawiho. Meeting-ah hian Governor in a sawm angin Pi Esther Lal Ruatkimi, Principal Secretary, Health Department chuan PowerPoint presentation hmangin IRCS - Mizoram Chapter lo din a nih dan leh tun thlenga hmalakna te a sawi.

International Plastic Bag Free Day
July 3 : July 3 khan Urban Development & Poverty Alleviation (UD&PA) Department leh State Mission Directorate, Swachh Bharat 2.0 te buatsaihin MINECO Junction-ah Deputy CM Pu Tawnluia hovin 'International Plastic Bag Free Day' hman a ni a. Hemi rual hian hmankhat daih plastic hmang tawh lo tura inzirtirna beihpui 'Ban on Single Use Plastic Drive' hawnna hun a hmanpui nghal a.
KVM High School Golden Jubilee
July 4: Government KVM High School, Chhinga veng, Aizawl chuan kum 50 (Golden Jubilee) an tlin lawmna chu July 4, 2023 khan an school tualah an nei a, School Education Minister Lalchhandama Ralte chu khuallian niin Bialtu MLA Robert Romawia Royte chu khualzahawm niin Lalrinsanga Ralte, Serlui bialtu MLA chu khualtha a ni. Kapthangvunga Memorial School (KVM) chu ni 30, March, 1973-khan din a ni.
MKHC in tawngtai rual rawt
July 4, 2023; Mizoram Kohhran Hruaitute Committee (MKHC) chuan Manipur buaina a lo reha, remna leh muanna a lo awma, hnam hrang hrangte lungrual taka khawi hmunah pawh kan lenza theihna turin mi zawng zawngte Pathian hnenah tawngtaia dil turin an ngen.
Tuisem tihchangtlun dan tur zirho
July 5 : Project Management Unit (PMU), PHED buatsaihin July 5 khan Vanapa Hall-ah Aizawl khawpui chhunga tuisem tihchangtlun dan tur "Workshop on Water Management for Aizawl City - Status, Challenges & Way Forward" neih a ni a.

Thenzawl transformer kang
July 5, 2023; Thenzawl khawpui chawmtu P&E department transformer 2.5 MVA chu tukin zing dar 3:30 vel khan nasa takin a kang a. Serchhip Fire Department staff te rang taka thleng thlain, zing dar 5 vel khan an thelhmit.
UCC dodal puiah congress party in mi zawng zawng an sawm
July 5, 2023; BJP leh a sangawizawnpuite lian zel tur leh Uniform Civil Code (UCC) parliament a pass an tum mek khauh tak leh lungrual taka dodal puiah congress party chuan mi zawng zawng an sawm.
Thinglian kel thi zel
July 5, 2023; Serchhip district-a Thinglian khuaah Kel natna chi khat, Peste Des Petits Ruminants (PPR) vangin Kel 170 chuang an thi tawh a, 6 chauh an dam tawh nia thudawn a ni.
JJM Scheme hnuaia Ngopa tuilakna tlawh
July 5 : HRD Board Vice-Chairman leh Lengteng bialtu MLA ni bawk Dr. L.Thangmawia chuan July 5, 2023 khan JJM scheme hnuaia cheng nuai 1074.90 senna tur, Ngopa Solar Water Pump hnathawh mek a hmunah a tlawh. 95% zawh a ni tawh a July ah zawh tum a ni.

CM-in a bial chhung MHIP te Day hmanpui
July 6 : Chief Minister Zoramthanga chuan July 6, 2023 khan MHIP Day vawi 49-na lawmna inkhawm buatsaih chu a bial Aizawl East-I chhunga hmun hnih - Zemabawk North leh Thuampui ah a hmanpui. Zemabawk North Branch chuan an veng Judo Hall ah hun biatsaihin Thuampui Branch hian Rajat Hall-ah programme an buatsaih a ni.
Kuhva phur lirthei 'tek den' vangin kang; post an pal tlang pawp - Police
6th July: Tukin zing dar 6:30 vela Kawrthah leh Rengdil inkara dan loa kuhva tawlh ruk phur nia hriat motor lian 2 leh an kuhva phurh bag 120 kan chhan chu 'tek tlain a den' vanga kangral niin thu a darh mek a. Hachhek Bial Kuhva Chingtu Pawl (HBKCP) te chuan police thenkhat chu ring zo tawh lo nia thu a darh laiin police lam chuan kuhva phur motor 2 chu Zamuang a police check gate barricade chu hela tlan tlang luiin midang um tute chuan an nang ching ta niin an sawi bawk.
Relief Camp-ah Free Medical Camp
July 6: July 6, 2023 khan YMA Sub-Headquarters Lunglei hnuaia Health & Sanitation Committee ten Deputy Commissioner, Lunglei leh Chief Medical Officer, Lunglei nena tangkawpin Relief Camp, Thaizawl ah Free Medical Camp neih a ni.
College result chhuak
July 6, 2023; Mizoram University hnuaia Under Graduate exam result vawiina tihchhuahah zirlai exam zinga za zela 76.86 an pass.
LESDE office thar hawng
July 7 ; Dar 1:15 khan Labour, Employment, Skill Development & Entrpreneurship Department (LESDE) Office thar leh Multipurpose Centre, Mizoram Building & Other Construction Workers Welfare Board chu MINECO, Khatla-ah Lalchhandama Ralte, LESDE Minister chuan a hawng a. LESDE office chu state sawrkar sum tel loa sak niin thalaite department a nih thu a sawi.
Beichhua'n BJP zawm
July 7, 2023; Nimin chawhnu dar 3 khan Siaha Press Club ah Dr. K. Beichhua, MLA chuan thuthar lakhawmtute kawmin, BJP a zawm tur thu a sawi. Dr. Beichhua chuan, Minister atanga paihthlak a nih hnu lawkah MNF primary member a nihna hlihsak zui a ni tih sawiin, "CM thupek zawm a engkim kalpui ka ni a, vawiin ni thleng hian paihthlak ka nihna chhan ka hre bik lo, a ti."
Assembly hnalak 11 leh reserved list 8 cancel
8th, July: Assembly Secretariat hian tunhnaiah translator, assistant, LDC leh UDC a la a, 11 tlingin 8 chu reserved list 8 -ah dah an ni. Zirlai pawl 2 MZP leh MSU tang kawp te chuan he hnalakah hian thil fello a awm nia ngaiin lungawi lohna an lo lan tir tawh a. Kar leh lam khan chhunzawm tum a ni a, an thilo phut ber a hlawhtlin takah chuan lungawiloa House hmaa punkhawm hi an thulh dawn a ni.
Share now