2021-22 chhungin drug license 70 cancel; Suspend 7 awm
Thuneitute chuan damdawi dawrte chu, damdawi ruih theih chite kum tling lo hnenah hralh lo tur leh doctor chawhna (prescription) lehkha tel loa hralh chhuak lo turin an ngen thin a. Dan bawhchhia te chu hrem theih an nih thu leh an drug license thlenga tihtawp theih a nih thute an hriattir thin.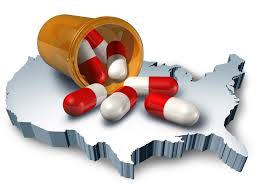 June 21, 2022; Sawrkar kum kalta, nikum April atanga kumin March (2021-2022) chhung khan, Mizoram ah damdawi zawrh phalna nei mi 70 te license chu cancel niin, suspend mi 7 an awm.
Food & Drugs Administration chhinchhiah danin, drug license cancel sak mi 70 zingah hian an license renew loh vanga cancel sak an awm laiin, 'condition of license' bawhchhiat vangte a cancel an awm a, general drugs license hmuh vanga license hmasa retricted drugs license cancel te pawh an awm. License neitu in midang a hmantir vangte, drug license hming a dawr hawng lo te leh license neitu boral tawh vangte a license cancel sak an awm nual bawk.

Food & Drugs Administration chuan drug license neitute chu insawifiah tura hriattirna an pe thin a, chung a an insawifiahna a pawm loh te chu, 'Rule 66 of Drugs & Cosmetics Rules, 1945' tlawhchhanin a cancel a, license cancel te chu an license hmangin damdawi kawl leh zawrh phalsak an ni tawh lo.
Kum kalta chhunga drug license suspend mi 7 te chu thla 1 atanga thla 3 inkar suspend an ni tlangpui a, damdawi ruih nan a hman sual theih an hralhchhuah vangte, license in a huam loh, ruih nan a hman theih kawl vangte a suspend an awm bawk. Suspend an nih chhungin damdawi dawr hawn phalsak an ni lo.
Share now