FEATURE - Letitia Wright
England-ah pemin a sei lian a, sikul pawh a kal chhuak vek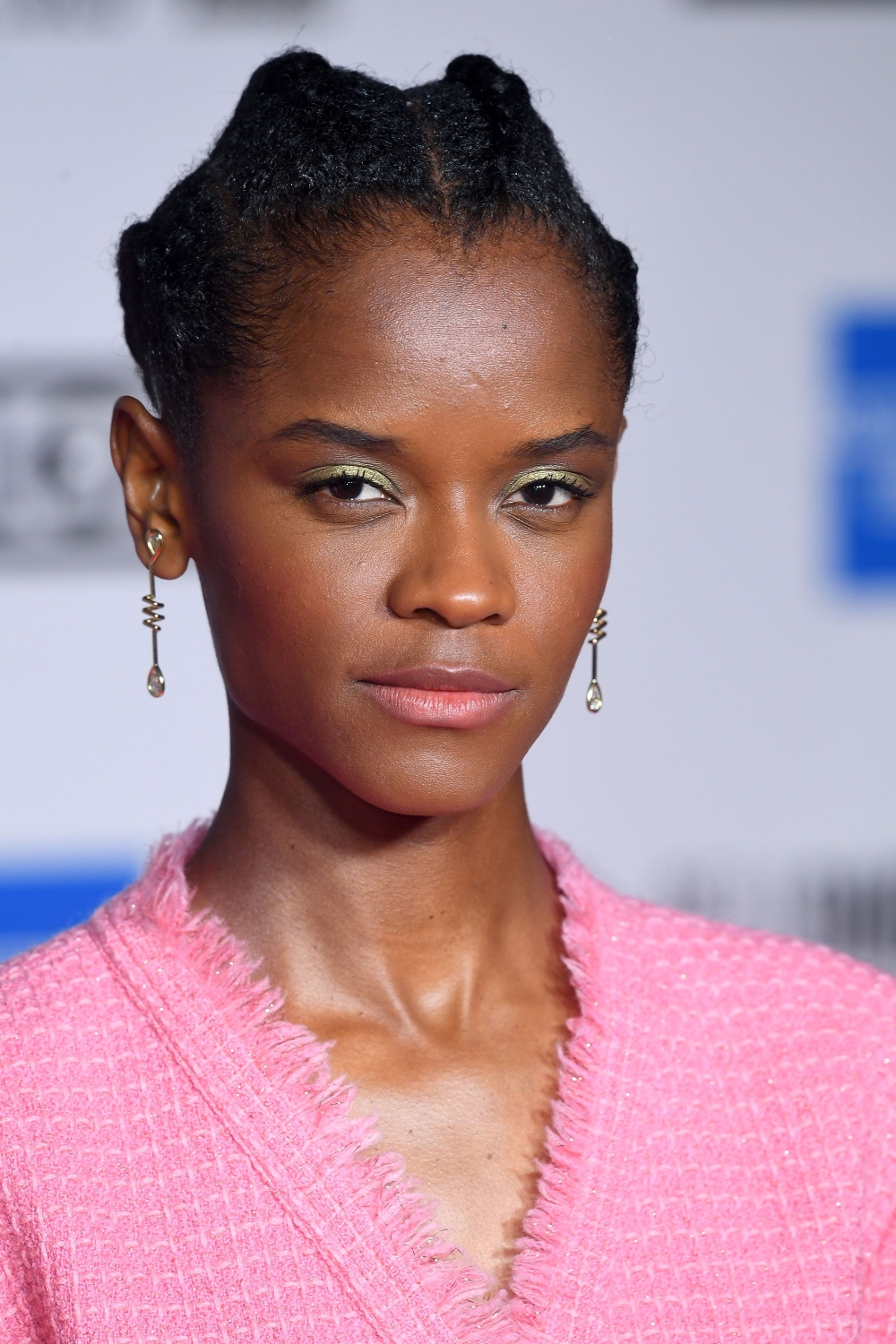 Marvel-in an siam, 'Black Panther' sequel-a changtunu, Letitia Wright chu an channa lamah inhliamin tunah hian dam lam a pan a, chan chhunzawm leh an ngaihtuah tan mek.
Letitia Michelle Wright hi October 31, 1993 khan Georgetown, Guyana-ah a piang a. Kum sarih mi lek a nih laiin an chhungkuaa London, England-ah pemin a sei lian a, sikul pawh a kal chhuak vek a ni.
British actress ni chho ta hian television series Top Boy, Coming Up, Chasing Shadows, Humans, Doctor Who & Black Mirror-ah te chanpual tenau tete changin a inlan ve tan a. Primetime Emmy Award dawng tur pawhin chhawp chhuah a lo ni ve tawh.
Mite hriat a hlawh tanna tak chu kum 2015-a 'Urban Hymn' tihah khan a ni a, British Academy of Film and Television Arts (BAFTA) chuan 2015 group of BAFTA Breakthrough Brits-ah a telh phah ta hial a ni.
Kum 2018 khan an ram mai ni lo, khawvel hmelhriat a hlawh ta a. Shuri-i lemah Marvel Cinematic Universe film Black Panther-ah a chang a, NAACP Image Award leh SAG Award a dawn phah ta hial a ni.
A chan that em avangin a siamtute pawh an zawngchhang a, kum 2018 khan Avengers: Infinity War leh a kum lehah Avengers: Endgame-ah Shuri-i lemah hian a inlan chhunzawm a, Avengers: Endgame phei hi chu film siam tawh zinga sum la lut hnem ber dawttu a ni pha ta hial a ni.
Kum 2019 khan BAFTA Rising Star Award a dawn phah bawk a. Kum 2020 khan anthology series Small Axe-ah inlan lehin Satellite Award dawng tura chhawp chhuah zingah a tel phah zui bawk.
Wright-i hian depression nasa tak neiin a buai ve hle thin thu a sawi a. Vanity Fair-in kum 2018-a an kawmnaah khan kum 20 a nih laiin depression hi a hre tan tih a sawi a, 'thil tha lo tak takin tuamin hun thim tak a paltlang' niin a insawi.
Wright-i hi Kristiana inchhal niin a Kristianna hmang hian a depression neih pawh a hneh thei ta niin a sawi a, Kristian hi a tirah a ni bik lo va, London actors'-in Bible study meeting an neiha a tel thin atangin a piang thar ta niin a insawi.
A depression neih atanga a dam theih nan leh a rinna humhim nan lemchang tura an sawmna pawh a hnawl nual tih a sawi a. A hnua a sawi lehnaah chuan 'lemchan khawvel atanga chawlh kha a mamawh tak zet' niin a insawi a, 'Pathian nena kan inkungkaihna hmuh chhuah tumna kawng ka zawh a, ka beihnaah hian Kristian ka lo ni ta a ni' tiin a sawi a ni.
Share now