Jack Grealish
Republic of Ireland tan U-21 level thleng a inlan a; April, 2016 khan England tana inlan a thlang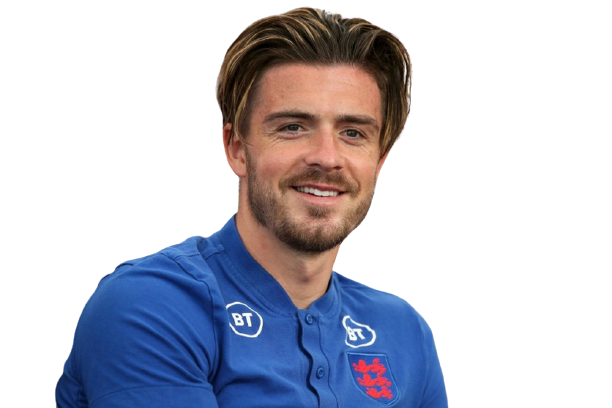 English player zinga man to ber nihna chelh thar tura Aston Villa atanga Manchester City lama tun hnai lawka kal ta, English player zinga tun laia ball thiam leh tharum ngah ber pawl, Jack Peter Grealish hi September 10, 1995-a Birmingham, West Midlands-a piang a ni a, a bul lawka Solihull-a sei lian a ni thung.
Winger leh attacking midfielder atan pawha chhawr theih, England national team tan pawha tangkai tak, Grealish hian kum ruk mi lek a nih laiin Aston Villa a zawm a, May, 2014 khan a vawi khat nan a inlan a, hemi hnu hian intuaihriam turin Notts County-ah loan-in a kal leh.
A pi leh pu lam atanga chhuiin England tan bakah Republic of Ireland tan pawh khel thei a ni a, a naupan deuh lai phei chuan Republic of Ireland tan inlan zawkin under-21 level thleng a inlan a; mahse, April, 2016 khan England tana inlan zui thlang felin tunah chuan ram pana player pawimawh ber zinga mi a ni tawh a ni.
England tan hian under-21 level-ah a vawi khat nan May, 2016 khan a inlan a, 2016 Toulon Tournament khan an champion a. A hnu zelah chuan puitling tan a inlan zui ta zel a ni.
Grealish hian a inzir chhuahna, Aston Villa atang hian Manchester City chu £ maktaduai 100-in tun nipui bazar inhawng mekah hian a zawm a ni.
A sei lenna, Solihull-a Our Lady of Compassion Roman Catholic Primary School leh St Peter's Roman Catholic Secondary School-ah lehkha a zir thin.
Sawi tawh angin, thlahtu lamah chuan Irish thisen kai a ni a. A nu lama a pu hi County Dublin lam chhuak a ni a, a pa lama a pu pawh Gort, County Galway lam chhuak niin a pa lama a pi pawh Sneem, County Kerry an ni bawk.
Irish thisen kai a nih angin Irish-hovin infiamna an uar tak, Gaelic football an tih pawh Grealish hian a khel ve nasa thin hle a. Kum 10 atanga 14 inkar a nih lai khan John Mitchel's Hurling & Camogie Club of Warwickshire GAA tan a khel thin a, Aston Villa-a a khelhpui thin, tuna Manchester United defender ni ta, Aoife Mannion nen hian sikul khata an kalho laiin Gaelic football-ah hian an inel nasa thin hle a ni.
Mi sual ni lo mah se mihring ve tho a nih avangin dan bawhchhiat a nei ve thin a. March, 2020 khan sorkarin ina awm tur a tih a bawhchhiat avangin Aston Villa chuan pawisa an chawitir a. UK-ah thla kaw chhung lirthei khalh lo tur leh £82,499 chawi turin March leh October, 2020 khan dan a bawhchhiat avangin an lo hrem tawh bawk.
Share now