Rajasthan-ah uranium ore tonne 15,000 zet hmuchhuak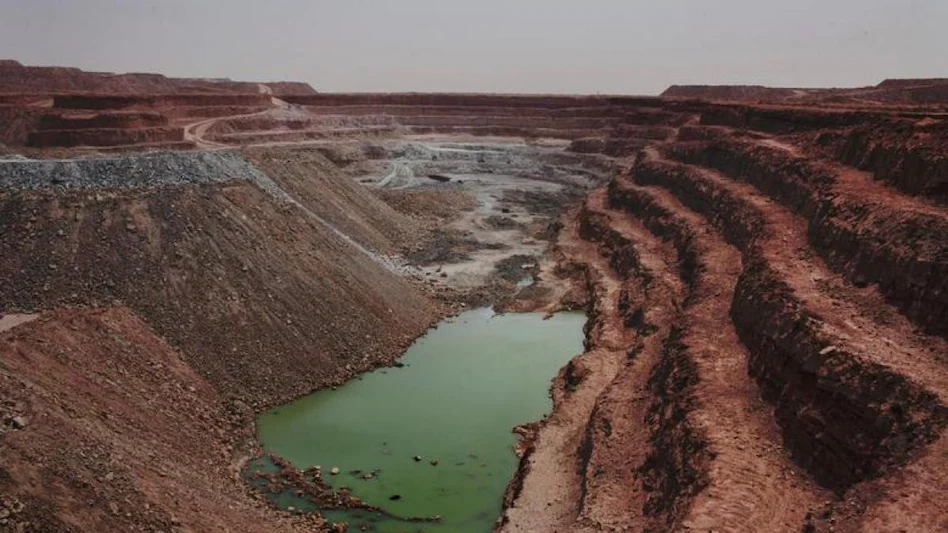 Rajasthan-ah uranium ore tonne 15,000 vel zet a awm tih sawrkar laipui chuan a puang a, hemi a nih avang hian exploratory mining centre din a ni dawn. Hemi chungchang hi Minister of State Jitendra Singh chuan Lok Sabha-ah a sawi chhuak a, hma lakna kalpui mek a nih thu tarlan a ni.
Jitendra Singh chuan Rajasthan-ah hian Atomic Minerals Directorate for Exploration and Research (AMD) chuan uranium ore tonne thahnem tak an hmuchhuak tih a sawi a, a lakchhuah kawngah chak taka hma lak a ni. Sikar district-ah tonne 8,813 zet an hmu chhuak a, Rohil west (tonne 1,086), Jahaz (3,570 tonne) leh Geratiyon ki Dhani (1,002 tonne) te chu an hmu chhuah tam zualna te an ni a, Sikar district-ah hian exploratory mining centre din a ni dawn.
AMD chuan Umra, Udaipur District-ah pawh uranium oxide hi tonne 1,160 lai an hmu chhuak a, Rajasthan-a an hmu chhuah zawng zawng hi tonne 15,631 vel zet a nih avangin ngaihven a hlawh hle. Minister Jitendra Singh chuan project kalpui tur hian Uranium Corporation of India Limited (UCIL) hnuiah tih fel hmasak ngai eng emaw zat a awm a, bawhzui mek a nih thu a sawi. Hemi atan hian Rajasthan sawrkar chuan Letter of Intent (LOI) a tichhuak bawk.
Tun dinhmunah - Jaduguda, Narwapahar, Bagjata, Bhatin, Banduhurang, Turamdih leh Mohuldih, Jharkhand leh Tummalapalle, Andhra Pradesh-ahte UCIL chuan uranium lak chhuah hna an kalpui mek tih Jitendra Singh chuan a sawi bawk. Ram pumah uranium hi heng state - Andhra Pradesh, Telangana, Jharkhand, Meghalaya, Rajasthan, Karnataka, Chhattisgarh, Uttar Pradesh, Uttarakhand, Himachal Pradesh leh Maharashtra-ahte chauh a awm a ni.
Uranium hi khawvela mineral vang tak niin nuclear than chakna siamchhuahna atan hman thin a ni a. "Hetiang anga tam tham hmuhchhuah a nih takah chuan state tan sum leh hna tam tak siam theihna a ni dawn a ni," tiin Additional Chief Secretary Mines, Petroleum, Dr Subodh Agrawal chuan a sawi a ni.
Kazakhstan, Canada leh Australia te chu khawvela uranium siamchhuak tam ber ram an ni a, Niger, Russia, Namibia, Uzbekistan, US leh Ukraine te pawhin thahnem tak an siamchhuak bawk a ni.
Latest News & Chhiar Hlawh