Si khat faia Chile hnehin Brazil-in Copa America semi-final an lut
Quarter-final inkhel hmasa zawkah Peru chuan penalty shoot out hmangin Paraguay 4-3 in an hneh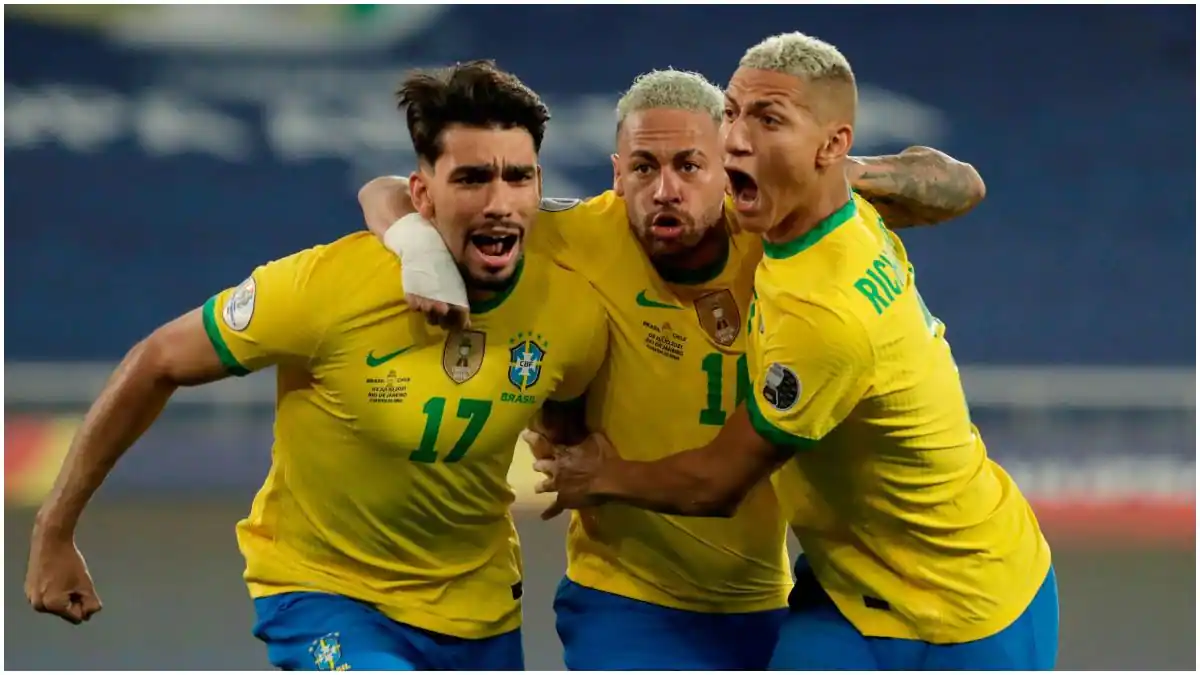 Red card hmuh vanga player sawma khel Brazil chuan Lucas Paqueta-a goal khat hmangin 1-0 in Chile an hneh a, Copa America semi-final an lut. Semi-final ah hian Peru nen an inhmachhawn ang.
Quarter-final inkhel hmasa zawkah Peru chuan penalty shoot out hmangin Paraguay 4-3 in an hneh a, semi-final an lo lut tawh a ni.
Defending champion Brazil chakna tur hian Lucas Paqueta chuan second-half ah goal a thun a, substitute atanga lo lut, Paqueta hian Chile defense te tal buai nang chingin second half tan atanga minute hnihna lekah net puar pawpin a pet goal a, Brazil lamin 1-0 in hma an hruai. An tih goal atanga minute hnihna tling lovah Gabriel Jesus chuan sang taka ke khaiin Eugenio Mena chu a tlawh a, direct red card hmuin Brazil lamin player 10-a an khelh a ngaih phah. Mahse, theih tawp an chhuah chung pawhin Chile lam chuan he hun tha hi an hmang tangkai thei bik lo.
Chile tan Eduardo Vargas chuan minute 62-naah hnai tak atangin an si phurh sutna goal a thun a, mahse, VAR hmanga endik a nih hnuah offside vangin goal-ah pawm a ni lo. A hnu deuhah Ben Brereton chuan crossbar per dawtin ball a tauh a, Brazilian goalkeeper Ederson a che hman lo. Chile lam hian an si phurh sutna tur hun tha nei zauh zauh mahse, an duh ber goal erawh an nei hleithei lo. Paqueta-a goal siam saktu Neymar chu man of the match-a thlan a ni.
Share now