The Week that Was on April 10, 2022
Hun i nei lo maw! Kar hmasa chhunga Mizoram tana thil pawimawh thleng te tawi, mahse, funkim siin chhiar tur dahna a ni e. Hun reilotea i chhiar zawh mai theih turin chhawp chhuah a ni e..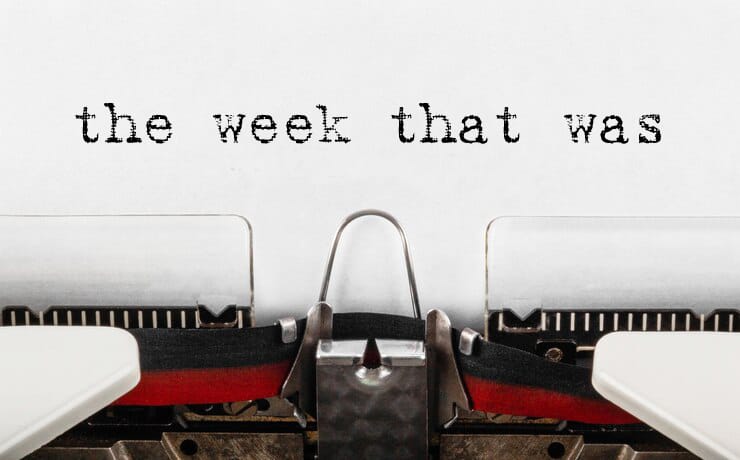 DoNER Minister
Mizoram tana Central Sawrkar dawr a New Delhi a cham mek, Governor Hari Babu Kambhampati chuan April 4, 2022 khan Pu G.Kishan Reddy, Union Minister for Ministry of Development of North Easter Region ( DoNER) chu a office-ah a kawm a. He hunah hian Mizoram in project pawimawh tak tak a thehluh DoNER atanga sanction rawn kal tura beisei mek te an sawi dun a ni.
Poshan Pakhwada
Ni 15 chhung awh (March 21 – April 4) nu naupai leh naupangte hriselna leh an tana chaw tha chungchang tlangauna programme 'Poshan Pakhwada', Women & Child Development Department huaihawt chu Aijal Club-a The Terrace (4th Floor) ah April 4, 2022 khan a kharna hun buatsaih a ni a, he hun hi Sangchhin Chinzah, Secretary, Social Welfare Department in a hmanpui.
THINGPUI INPUI
I&PR Minister Lalruatkima chuan April 4, 2022 khan MJA hruaitu tharte chu a office ah lengah sawmin thingpui a inpui a, he hunah hian DIPR Secretary te bakah Director leh Joint director pahnih te an tel ve bawk. Ram rawngbawlna atana tan lak tlanna tur te inpawh takin an sawiho a ni.
Mara inthlan
April 5, 2022 khan Mizoram State Election Commission (SEC) chuan Mara Autonomous District Council(MADC) in thlan hun tur leh inthlan kalpui dan tur a ti chhuak. Mara Autonomous District Council term chu ni 15.5.2022 hian a lo tawp dawn a. Rule 3 of the Mizoram (Constitution of State Election Commission) Rules, 2008 leh sub-rule (5) of Rule 7 of the Mara Autonomous District Council (Constitution, Conduct of Business etc) Rules, 2002 in thuneihna a pek angin State Election Commission, Mizoram chuan Mara Autonomous District Council thar siam tura inthlanna a buatsaih dawn a ni.
LS Speaker hmuah
May ni 10, 2022 hian Mizoram Legislative Assembly chuan an kum 50 tlin (Golden Jubilee) lawmna programme an buatsaih dawn a. He programme pawimawh hmang tur hian Lok Sabha Speaker Om Birla leh a team te chu Mizoramah an lo zin dawn a. Amah leh a thuihruaite lo hmuah dan tur leh a cham chhunga enkawl zui dan tur ngaihtuahin April 5, 2022 khan Assembly Speaker Lalrinliana Sailo hovin a office-ah mi pawimawhte an thukhawm.
MARTARTE LUNGPHUN
Excise Minister Dr. K. Beichhua chuan 04/04/2022 khan Noaotla khaw daia kum 1990-a Excise force misual kut tuara thite hriatrengna lungphun a hawng a, hemi hnu hian Chhaolo-II khua atanga Beino lui panna Economic Link Road a hawng nghal bawk.
Workshop buatsaih
April 6, 2022 khan Assembly Annexe Conference Hall, Treasury Square ah Implementation, Monitoring and Localization of Sustainable Development Goals tih thupui hmangin Municipal Councillor leh Local Council member te tan workshop neih a ni a. Planning & Programme Implementation Department buatsaih he program hi Lalrinenga Sailo, Mayor AMC chuan a hmanpui a ni.
Craft Bazaar
April 6, 2022 khan I&PR Minister Lalruatkima chuan Vanapa Hall-ah Mizoram Handloom & Handicraft Development Corporation Ltd (ZOHANDCO) in a huaihawtchu mipuiin an dawr theih turin a hawng. Craft Bazaar hi Ministry of Textile hnuaia Development Commissioner (Handicraft) bul tuma buatsaih a ni a.
MIC-in ko
Mipuiin awlsam zawka Public Authority/ department te hnathawh an hriatna tur point 17 an website-a tarlang lo department thenkhat te chu April 6, 2022 khan Mizoram Information Commission (MIC)-ah inlan tura koh an ni.
Enfiah
CM Zoramthanga chuan Zirtawp zing khan Hlimena Transport Department ram (Central workshop) chu tlawhin, hmasawnna ruhrel dinna tur a enfiah.
Share now