The Week that Was on April 24, 2022
Hun i nei lo maw! Kar hmasa chhunga Mizoram tana thil pawimawh thleng te tawi, mahse, funkim siin chhiar tur dahna a ni e. Hun reilotea i chhiar zawh mai theih turin chhawp chhuah a ni e..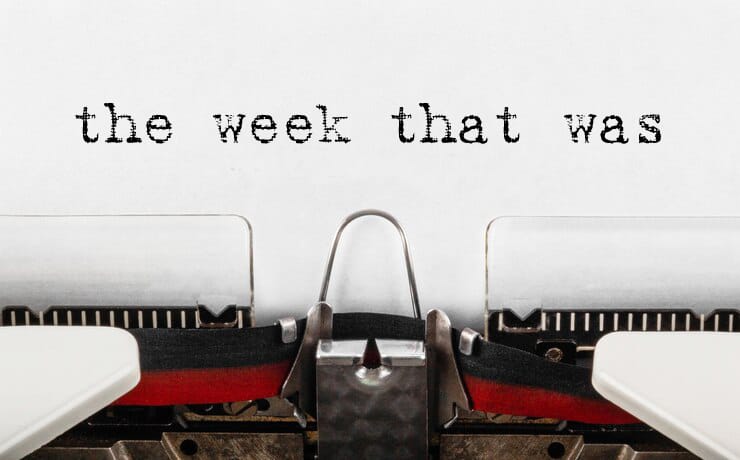 ZMC tlawh
Health Minister Dr R. Lalthangliana chuan April 18, 2022 khan Zoram Medical College, Falkawn tlawhin hmasawnna ruhrel thawh mek chi hrang hrang a en. Academic Block (New Teaching Block) cheng vaibelchhe 103.41 senga sak, OPD building block thar sak mek leh Neo-natal ICU leh Pediatric ICU bakah Operation Theatre bakah Indian Medical Association building sak te a tlawh.
One day awareness
April 19, 2022 khan Mizoram Social Defence & Rehabilitation Board (SLCA), Social Welfare & Tribal Affairs Department, Government of Mizoram leh National Institute of Social Defence, Ministry of Social justice & Empowerment, Government of India tangkawp chuan Govt. J Thankima College ah 'One day awareness generation on drug abuse prevention' programme a buatsaih.
World Heritage Day
UNESCO in 1983 atang tawha a hman thin World Heritage Day chu INTACH (Mizoram Chapter) member te pawhin April 18, 2022 khan Aijal Club ah an hmang.
Thukphum
April 19, 2022 khan Government Aizawl West College-a programme buatsaihah I&PR Minister Pu Lalruatkima chuan Thukphum tih lehkhabu Aizawl West College Mizo Department buatsaih chu a tlangzarh.
SYMBOL TLANGZARH
April 19, 2022 khan DC's Conference Room-ah MADC Election neih huna party tin te symbol tlangzarhna hun chu Lalsangliana, Deputy Commissioner leh Returning Officer ni bawk kaihruaina hnuaiah neih a ni.
Plants Board
Mizoram State Medicinal Plants Board, Executive Body chu an Chairman Dr. R. Lalthangliana kaihhruaina hnuaiah April 19, 2022 khan an thukhawm a. He thutkhawmna ah hian Ramhmul damdawi chungchang a hmalakna hrang hrang leh thurel pawimawh thahnem tak sawiho a ni.
Board thukhawm
April 20, 2022 khan Sports, Youth Affairs, ICT leh Tourism changtu Minister leh SEDP hnuaia Sports, Youth Affairs, ICT and Tourism Development Chairman ni bawk Robert Romawia Royte hovin SAD Conference Hall MINECO Sawrkar flagship programme SEDP hnuaia Board huang chhunga awm Department pathum te hmalak tum dan leh SEDP hnuaia ruahmanna leh hmalakna tur an duan chin te sawikhawm niin rawtna hrang hrang te an siam.
Apprenticeship Mela
Department of Labour, Employment, Skill Development & Entrepreneurship hmalaknain April 21, 2022 khan Aijal Club-ah National Apprenticeship Mela 2022 hman a ni.
JICA nen meeting
Chief Minister Zoramthanga hovin April 21, 2022 khan CM Cabinet Meeting room-ah Zemabawk a Super Specialty Cancer and Research Centre din tur chungchanga ngaihtuah tur pawimawh te ngaihtuah a sawiho a ni. Health & Family Welfare Minister Dr. R. Lalthangliana leh Health & Family Welfare Development Board Vice-Chairman Dr. ZR Thiamsange te an tel a ni.
Share now