The week that Was on August 14, 2022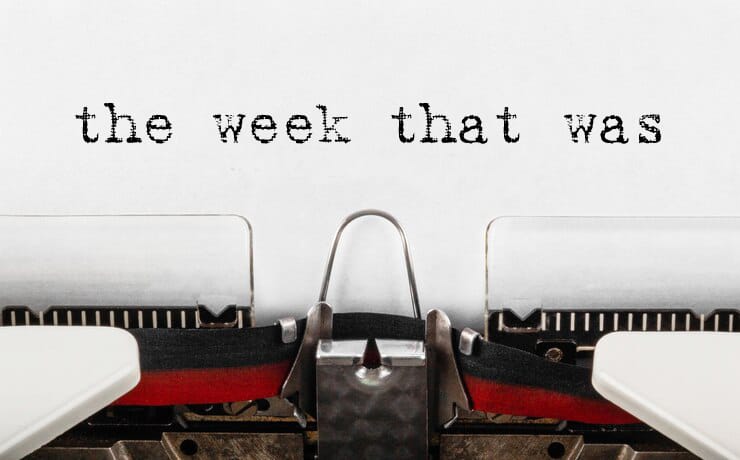 Mizoram rawn thleng
August 8, 2022 khan Jeremy Lalrinnunga, Gold Medalist, Birmingham 2022, Commonwealth Games chuan Mizoram a rawn thleng a. Sports Minister Robert Romawia Royte, President, MOA, Aizawl West - I bialtu ZothantluangaSawrkar mi pawimawh te, Sports Discipline hrang hranga infiammite, Sports Association hruaitute leh mipui thahnem takin Lengpui Airport-ah an lo hmuak.
MAMAWH THLEN
Mizoram Rajya Sabha MP K.Vanlalvena chuan August 8, 2022 khan India President thar Droupadi Murmu chu a office chamber-ah hmuin Mizoram mamawh thil thenkhat te President hnenah hian tawngka leh ziakin a thlen.
CM leh Jeremy inkawm
Commonwealth Games, 2022 Birmingham a neih zawh taka India tan ritchawi (weightlifting) 67kg ah gold medal la tu Mizoram thalai Jeremy Lalrinnunga chu 09.08.2022 khan Chief Minister Zoramthanga chuan CM office conference hall-ah kawmna hun a hmanpui.
NSA Ajit Doval
Mizoram MP (Lok Sabha) Pu C Lalrosanga chuan August ni 9, 2022 khan New Delhi ah National Security Advisor Ajit Doval hmuin Mizoram chungchang thu a sawipui a. Aizawl khawpui atanga Zokhawsanga Assam Rifles sawnchhuah bakah Myanmar atanga Mizorama raltlante chhawmdawl dan leh thil pawimawh dang te a sawipui.
SERAMPORE COLLEGE TLAWH
Sawrkar thil hrang hrang buaipuia chawlhkar khat zet New Delhi-a a cham hnuin Law & Judicial Minister, T.J. Lalnuntluanga chuan 9.8.2022 khan Serampore College, Kolkata-a Mizo zirlaite leh thawktute a tlawh.
CM level-ah inbe dawn
August 10, 2022 khan Mizoram tlawha rawn zin mek Assam Minister pahnih Atul Bohra leh Ashok Singhal-te chuan Chief Minister Zoramthanga chu a chenna bungalow ah hmu in inkawmna hun tha tak an nei a, inkawmhona an neih lai hian Assam CM Himanta Biswas Sarma chuan Mizoram CM rawn bia in, inbiakna neih thuai an tum.
SUPER IAS 40
August 10, 2022khan Mizoram Youth Commission buatsaih Super IAS 40 programme hnuaia Mizo thalai Full Sponsorship programme a UPSC, Coaching kal turte chuan an zirna hmun tur Delhi-a, Vision IAS, ALS leh Vajiram & Ravi Coaching Centre an thleng kim.
Project - Mizoram '22
Myanmar atanga Mizorama raltlan hmun hrang hranga awmte chhawmdawlna tur medical bungrua hrang hrang Project-Mizoram '22 (Covid-19 Relief Medical Equipment/Supplies) hnuaia chah chhuah chu BN Hospital & Research Centre hnena hlanchhawnna 10.8.2022 khan Hotel Floria Roof Top, Dawrpuiah MSU Gen. Hqrs. chuan a buatsaih. Chief Minister Pu Zoramthanga chu he hunah hian khuallian a ni.
ERV 12 vai liam
Home Minister Lalchamliana, Disaster Management & Rehabilitation changtu Minister ni bawk chuan August 10, 2022 khan Zero Point MINECO atangin Disaster Management & Rehabilitation Department hnuaia State Emergency Operation Centre (SEOC) leh District tin Disaster Management Authority a District Emergency Operation Centre (DEOC) ten rikrum thil leh chhiatrupnaa a thlen thula a tula an hman turin Emergency Response Vehicle ERV (Mahindra Bolero Camper) 12 a vai liam.
Stroke zirho
Health & Family Welfare Department, Mizoram leh Guwahati Neurological Research Centre (GNRC) tangkawp chuan August 10, 2022 khan Aizawl Civil Hospital Conference Hall ah Stroke enkawl dan chungchang "Continuing Medical Education on managment of stroke" tih thupui hmangin zirhona hun an buatsaih a. Health Minister Dr R.Lalthangliana chuan he hun hi a hmanpui
Hnam puanzar hlan
August 10, 2022 khan Art & Culture Director Hmingthanzuala chuan Chief Secretary Dr. Renu Sharma chu a Pisa ah Azadi Ka Amrit Mahotsav lawmna kal zela In tina zar tur Hnam Puanzar a hlan.
Hnam Puanzar tar turin GAD in hriattir
Kumina Independence Day lawmna chungchanga meeting July ni 28 2022 a neih thurel bawhzuiin August ni 10 khan General Administration Department chuan Mizoram Sawrkar hnuaia Office zawng zawng te, Mizorama Central Sawrkar Office zawng zawng te, Commission leh Board hrang hrangte, PSU te, University te, Bank leh financial instituition hrang hrang te an mahni Pisa ah theuh India Independence champhaphak vawi-75 lawmna pualin National Flag chu August ni 13 atangin August ni 15 thleng Flag Code of India zawm chungin tar/zar turin a hriattir
AKAM Covid vaccine
India ram zalenna champhaphak vawi 75-na lo thleng chho tur mekah a lawmna kal zel Azadi Ka Amrit Mahotsav pualin August 11, 2022 khan Assembly Annexe ah Aizawl DC Office leh Aizawl West CMO tangkawpte chuan Mizoram Legislative Assembly leh a chehvela Sawrkar Pisa hrang hranga thawktute tan Covid-19 hridanna Precautionary Dose a thlawna lakna vaccination drive an buatsaih.
TREASURY OFFICE A HAWNG
Khawzawl District Treasury Office thar, Khawzawl Vengthar a mi chu August 11 khan Deputy Chief Minister Tawnluia chuan a hawng. Deputy CM hi Veterinary, Fishery & Sericulture Board Vice Chairman C.Lalmuanpuia, MLA chuan a tawiawm a ni.
TLAWVA HP
Champhai, the 11th August, 2022: Cheng nuai 7340 senga 2.5 Megawatt (MW) khawl pahnih tangkawp hmanga power 5 MW thleng siam chhuah theihna tur, Champhai District Khawbung RD Block huamchhung Khuangthing leh Thekpui inrina a awm, Tlawva Small Hydel Project (SHP) chu August 12, 2022 khan Power & Electricity (P&E) Minister R.Lalzirliana chuan khawl tihnunna hmetnungin a hawng
THUKHAWM
August 11, 2022 khan Mizoram in International Tourism Mart 2022, November ni 2 atanga ni 4 chhunga a thlen tur chungchang ngaihtuahin Chief Minister Zoramthanga hovin Organising Committee an thukhawm.
Latest News & Chhiar Hlawh