The Week that Was on August 28, 2022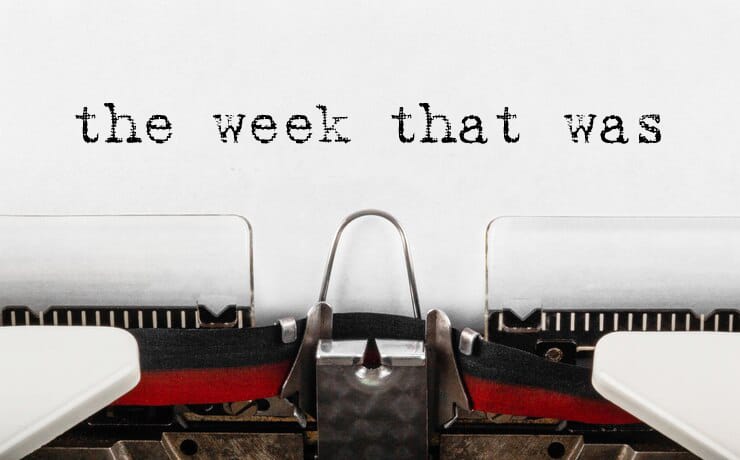 NeVA TRAINING
August 22, 2022 khan Deputy Speaker Er. Lalrinawma chuan NeVA Training for members of Mizoram Legislative Assembly chu Banquet Hall, Assembly Annexe-ah a hawng. National e-Vidhan Application (NeVA) hi India ram state/UT zawng zawngten an hman tura ruahman a ni a ti
SUMMARY REVISION
August 23, 2022 khan Joint Chief Electoral Officer David L.Pachuau kaihhruaiin Special Summary Revision 2023 chungchangah Political Party aiawh hrang hrang te inhmuh khawmna hun a pisa-ah an nei.
Silai leh a mu pe
Mizoram Police chuan August 23 khan Mizoram Home Guards & Civil Defence (MRHG&CD) hnenah silai leh a mu thahnem tak an hlan a, silai hlan zat hi SLR (Self-Loading Rifle) 200 leh INSAS (Indian Small Arms System) 100, avaiin 300 a ni. Silai pakhat hian magazine 4 (magazine pakhatah hian silaimu 20 zel awm) a chhawm tel theuh a ni.
Inrawnkhawm
August 23, 2022 khan Assembly Annex Conference Hall-ah Health Minister Dr. R. Lalthangliana ruahmannain HIV kai awlsam zawk tura ngaih te leh dinhmun hlauhawma ding mek te tana tanpuina (Harm Reduction programs) chak zawk leh nasa zawka kalpui dan tur sawihona leh inrawnkhawmna neih a ni a. HIV/AIDS dona kawnga thawktu line department te, kohhran hruaitute, NGO te leh AIDS vei te enkawlna kawnga thawktute an tel a ni.
SEDP HAWNG
Mizoram Sawkar Flagship Programme - Socio-Economic Development Policy (SEDP) hnuaia Khawzawl District chhunga kalpui tur, eizawnna ngelnghet leh hmasawnna siam tura chhungkaw tinzawna duan Family Oriented SEDP chu August 24 khan I&PR, Rural Development leh Revenue Department changtu Minister Lalruatkima chuan Khawzawl Zaingen Branch YMA Hall-ah a hawng.
Hla Kutpui 2022
CM Zoramthanga chuan 24.8.2022 chawhnu khan Thu leh Hla Kutpui 2022, Vanapa Hall a buatsaih hun li-na chu khuallian niin a hmanpui.
DC 5 THUTKHAWM
August 24 khan Kolasib, Mamit, Cachar, Karimganj leh Hailakandi Deputy Commissioner-te chuan 225 CRPF Camp, Vairengte-ah thutkhawmna an nei.
National Sports Day
August 24, 2022 khan Conference Hall, Directorate of Sports & Youth Services, MINECO-ah National Sports Day hman dan tur TC Pachhunga, Ex-MLA, Vice Chairman, S&YS, Tourism,etc., Board hovin an rel a. National Sports Day hi kumtin August 29 apiang Indian Hockey khel thiam hmingthang Major Dhyan Chand zahna lantir nan hman thin a ni.
MPCB IN ENDIK
Single Use Plastic (SUP) Enforcement Squad, Mizoram Pollution Control Board chuan August 25, 2022 khan Lêngpui Airport leh Bairabi rêl chawlhhmun te an tlawh a. Hman khat daih sarâng khap a nih hnûah he khap na hi zawm a ni em tih an enfiah.
Virtual meeting
Principal Secretary, General Administration Department Navin Kumar Choudhury chuan August 25 khan District 11 te Deputy Commissioner leh an aiawhte chu video conferencing hmangin meeting a neih pui a. District Administration te hnathawh dan leh tun aia tha zawka mipui rawngbawl hna an kalpui theih dan kawng hrang hrangte a sawipui a, ruahmanna tha nia a hriat techu a taka kalpui turin DC tin te a chah a ni.
MSCU BOARD
August 25, 2022 khan Mizoram State Cooperative Union chuan Board of Directors Meeting, MSCU Meeting Room, Dawrpui-ah an nei. Meeting-ah hian thurel tawh leh tihhlawhtlin tawh te leh hmalak dan an thlirho.
REMSIAMI CHAWIMAWI
Mizoram Rural Bank chuan August 25 khan Lalremsiami chawimawina hun an hmang. MRB hian lawmpuina pawisa fai Cheng nuai hnih leh Lawmpuina thuziak bakah PUC Branch- in Bible an hlan bawk.
Latest News & Chhiar Hlawh