The Week that was on August 7, 2022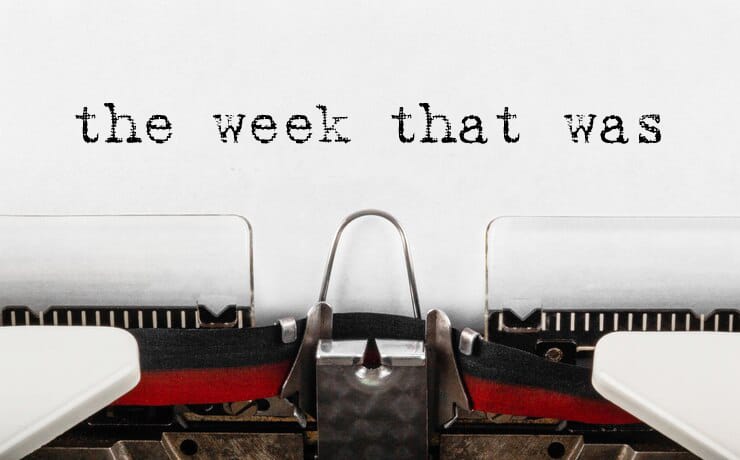 NEI Festival 2022
Ni 3 awh (July 29 - 31, 2022) North East India Festival, 2022 chu Bangkok, Thailand-ah neih a ni a. Mizoram atangin Tourism Minister Robert Romawia Royte ho in Tourism Department officials leh tour operator pahnih ten an chhim a, he hunah hian Mizo model pali te an inlan a, mizo Designer Mami Khawlhring label name 'Dear Zo' chu North East leh Mizoram represent tura thlan a nih angin model te thuam hi a design a ni.
Fai Intihsiak
Urban Development & Poverty Alleviation Department-in kum 2017 atanga a lo buatsaih thin Mizoram Khawpui Fai Intihsiakna chu Swachh Bharat Mission (Urban), UD&PA hnuaiah kumin atan buatsaih leh a ni dawn a, August 1, 2022 khan a khuhhawnna hun 'Virtual Launching of Mizoram Cleanliness Competition 2022' chu ah neih a ni.
I-Day 2022
August 1, 2022 khan Dr. Lalhriatzuali Ralte, IAS Aizawl Deputy Commissioner hovin S.P. Conference Hall-ah kumin India Independence Day vawi 75-na Aizawl a lawm dan tur rel a ni. India Independence Day lawmna hi AR Ground-ah zing dar 8-ah Chief Minister Zoramthanga hova hman turin ruahman a ni.
MP(LS) leh Union Home Minister
August 2, 2022 khan New Delhi-ah C. Lalrosanga, MP(LS) chuan Union Home Minister Amit Shah hmuin Aizawl atanga Assam Rifles Zokhawsang-a sawnchhuah chungchang leh Myanmar atanga raltlan enkawlna chungchang te a sawipui.
MYC LEH CYMA
Mizoram Youth Commission leh Central Young Mizo Asossiaton chuan Mizo thalaite cement mistiri training-na tur buatsaih chungchangah vawiin August ni 2, 2022 chawhnu dar 2:00 khan Thawhhona Thuthlung an ziak.
PAMRA LUNGPHUN
Chief Minister Zoramthanga chuan August 2, 2022 khan PAMRA Remna Run Lawi ni champha vawi 36-na leh Inremna (MOS 1986) vanga MNF kir te hriatrengna hming ziahna lungphun hawnna Luangmual-ah a hmanpui.
UNION LAW MINISTER NEN INBIA
August 3, 2022 khan Law & Judicial Minister, T.J. Lalnuntluanga chuan Union Law & Justice Minister, Kiren Rijiju chu a chenna In New Delhi-ah a hmu a, Law & Judicial Department mamawh eh tul dang te a thlen a ni.
Thukhawm
Chief Minister Zoramthanga hovin 03.08.2022 khan Home Minister Lalchamliana leh Home department hotute chuan department hmasawnna tur ngaihtuah ngai hrang hrang te sawiin an thukhawm.
ZAI INTIHSIAKNA KHAR
August 4, 2022khan Art and Culture Department buatsaih Mizoram pum huap Pipu Zai Intihsiak 2022 kharna leh lawmman semna hun, Aizawl Vanapa Hall a neih chu Art and Culture Minister R.Lalzirliana'n khuallian niin a hmanpui.
Mega Kiosk thlak
Health & Family Department, Govt. of Mizoram chuan August 5, 2022 khan thuchhuah siamin RAgT sample test-na hmunpui Mega Kiosk atana hman mek Old MLA Hostel chu Directorate of Health services Building, Dinthar Veng, Aizawl ah sawn a ni.
Latest News & Chhiar Hlawh