The Week that Was on December 11, 2022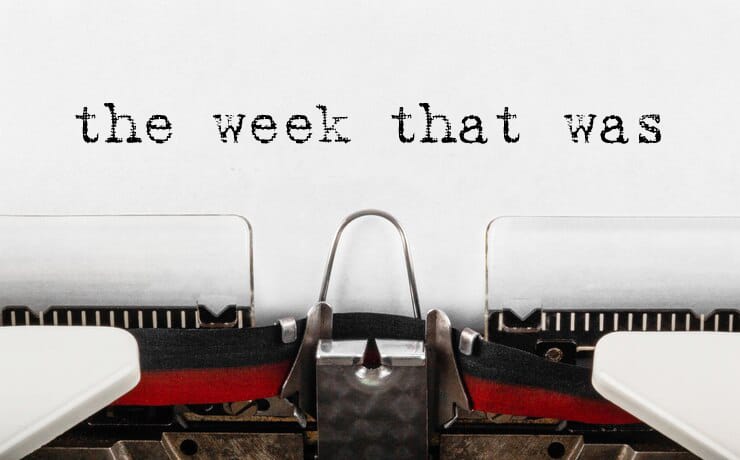 Khawpui fai inelna
August ni 1, 2022 atanga November ni 30, 2022 chhunga Mizoram Khawpui Fai Inelna 2022 inpuahchah hun chhung a zo a, endikna kalpui tan nghal a ni. Endiktu tura ruat 'Panel of Judges' te hi ni 5.12.2022 dar 6:00 AM khan UD&PA Director H. Lianzela'n Vana Pa Hall kawtah a vailiam a ni.
CM leh Union Health Minister
CM Zoramthanga chuan 5.12.2022 khan Union Minister of Health & Family Welfare Mansukh Mandaviya chu New Delhi a pisa ah a hmu a. Mizoram a healthcare chawisan a hma sawn theihna tur a sawipui a. Medical college hmasawnna tur te, hospital tihchangtlun leh mamawh dang an sawi dun a ni.
G-20 MEETING
December 5, 2022 khan Home Commissioner & Secretary H.Lalengmawia hovin SAD Conference Hall-ah nakum March thlaa Mizoramin G-20 meeting a lo thlen tur, 'Start Up 20' kaihhnawih ngaihtuahtu Core Team leh Sub-Committtee hrang hrang Chairman leh Member Secretary ten thutkhawmna hun an nei.
FOOD PARK TLAWH
Food Processing Industries leh Jal Shakti changtu Union Minister of State Pu Prahlad Singh Patel chuan December 5, 2022 khan Mizoram a rawn thleng a. Commerce & Industrial Board Vice Chairman K. Laldawngliana leh sawkar hotu ten Lengpui Airport-ah an lo hmuak a, Zoram Mega Food Park, Khamrang a mi chu a tlawh nghal a ni.
G20 MEETINGAH CM
December ni 5, 2022 zan khan New Delhi-ah Prime Minister Narendra Modi kaihhruaiin India G20 Presidency chungchangah All party Meeting neih a ni a. State hrang hranga political party hruaitute telin, Mizoram Chief Minister Zoramthanga, MNF President ni bawk chu he hunah hian a tel a ni.
Lawngtlai a tlawh
Union Minister of State for Food Processing Industries & Jal Shakti Prahlad Singh Patel chuan December 6, 2022 khan Lawngtlai District tlawhin, Mampui khua a hmuna a tlawh bakah, Lawngtlaia sawrkar Laipui ruahmanna hnuaia hmasawnna hna thawh (centrally sponsored scheme) thlir hovin head of office-te review meeting a neihpui.
AIFF Prez. leh Guv.
December 6, 2022 khan Raj Bhavan-ah, zan khat riaka Mizoram rawn tlawh tu, All India Football Federation (AIFF) President Kalyan Chaubey chuan Governor Hari Babu Kambhampati chu a chenna in, Raj Bhavan-ah a kawm.
CM &External Affairs Minister
Union External Affairs Minister Dr. S. Jaishankar chu New Delhi ah Chief Minister Zoramthanga chuan December ni 6, 2022 tlai khan tlawhin an inkawm. Mizoram mamawh hrang hrang leh thenawm ramte nena inlaichinna tihhmasawn zelna tura Mizoram leh India hmarchhak state-te pawimawhna bakah thu pawimawh tak tak dang an sawi dun.
Survey Report on Drugs Tlangzarh
December 8, 2022 khan Secretariat Conference Hall, MINECO-ah Social Welfare Minister Dr K. Beichhua chuan 'Survey Report on Children and Drugs in Mizoram 2022' a tlangzarh.
CM&PM
Chief Minister Zoramthanga chuan vawiin chawhma khan Prime Minister Narendra Modi chu a pisa ah a hmu a. Mizoram mamawh sawipuiin inkawmna hun tha tak an hmang a ni.
Latest News & Chhiar Hlawh