The Week that Was on December 18, 2022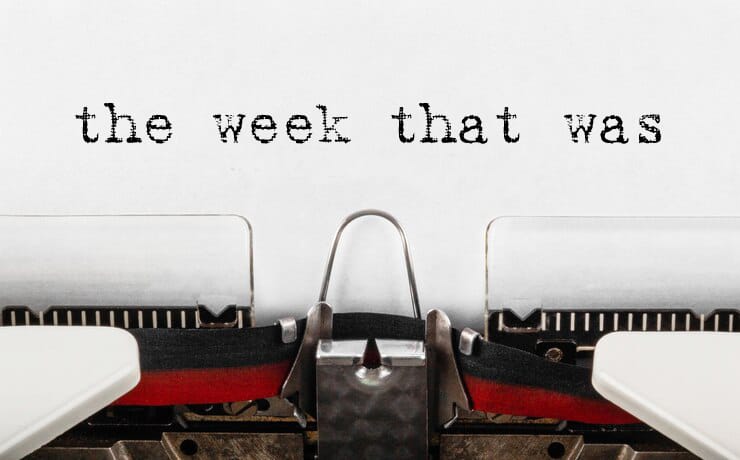 YOUTH CENTRE
December 12, 2022 khan Mizoram Youth Commission hnuaia 'Youth Centre' chu Mizoram New Capital Complex (MINECO), Khatla-ah Labour, Employment, Skill Development & Entrepreneurship Minister Lalchhandama Ralte-in a hawng.
CM & TCIL
CM Zoramthanga chuan 12.12.2022 khan TCIL (Telecommunications Consultants India Limited) hotute nen Aizawl khawpui leh a chhehvel hmun hrang hrangah hmasawnna ruhrel lian dinna tur hmun remchang te a en a. A kaihnawih sawrkar department hotute'n an tawiawm.
SCHOOL GAMES
Er. Lalrinawma, Deputy Speaker chuan December 13, 2022 khan 39th Mizoram Secondary School Games, 2022 chu Serchhip Sports Stadium ah a hawng. 39th Mizoram Secondary School Games-ah hian Aizawl District North leh South-a then te bakah District dang sawm, an vaiin district sawmpahnih te aiawh Secondary School te an tel a, Naupang 630 leh an zirtirtu 66, an vaiin mi 696 an kalkhawm a ni.
Governor-in pawm
Mizoram Governor Dr. chuan Chief Minister, Mizoram thurawn angin Minister of State Dr. K. Beichhua banna thehluh chu a pawm sak a, December 13, 2022 khan Siaha bialtu MLA hian Minister atanga a banna hi a thehlut a ni.
Drug Free India
December 13, 2022 khan Dr.Lalhriatzuali Ralte IAS, Deputy Commissioner, Aizawl District kaihhruaina hnuaia 'Nasha Mukt Bharat Abhiyaan (Drug Free India Campaign)' Aizawl District Committee Member-te chu an hmalak tawhna te thlir hovin, hmalak zel dan tur te an relin an thukhawm.
MIFCO BOD
December 14, 2022 khan Mizoram Food & Allied Industries Corporation Limited (MIFCO) chu an Chairman Commerce & Industries Minister Dr. R. Lalthangliana kaihhruaina hnuaiah a office chamber-ah board meeting vawi 90-na an nei.
Kawlbem Hydel Project hawng
December 15, 2022 khan Power and Electricity Minister R Lalzirliana chuan Kawlbem Small Hydel Project 2x2 MW, Hydel Division Ngopa chu a hawng. Power Minister chuan Kawlbem Small Hydel Project puitlin a ni thei chu lawmawm a tih thu a sawi.
Ruihhlo leh Kuhva
CM Zoramthanga hovin 15.12.2022 khan CM Conference Hall-ah 'Ruihhlo leh Kuhva' chungchang sawiin an thukhawm. Dy. Chief Minister Tawnluia leh Home leh sawrkar dept dangte bakah CYMA hotute an tel a ni.
AWARD 3 DAWN LAWM
December 15, 2022 khan Leng khua chuan National Panchayat Award pathum; Deen Dayal Upadhyay Panchayat Sashaktikaran Puruskar, Nanaji Deshmukh Rastryia Gaurav Gram Sabha Puruskar leh 2nd National Award, 2019 an dawnte khawtlangin an lawm a. Home Minister leh bialtu MLA Lalchamliana chu khuallian a ni.
SIKPUI LUNGLEN
Deputy Chief Minister Tawnluia chuan December 15, 2022 khan Mizo Students' Union (MSU) buatsaih Sikpui Lunglen (Cultural and Traditional Day) chu Lalsavunga Park, Hlimen-ah hmanpuiin, khuallian a ni.
Green fuel
15.12.2022 khan Chief Minister Zoramthanga leh Numaligarh Refinery Limited (NRL) hotute chuan CM Cabinet Meeting room-ah bamboo processing lam an sawiho, a bik takin mau atanga Ethanol (green fuel) siamchhuah dan chungchang an sawiho a ni.
Latest News & Chhiar Hlawh