The Week that Was on December 4, 2022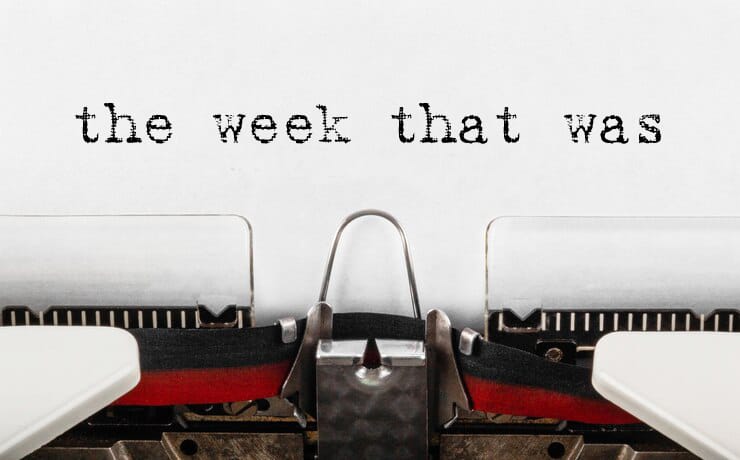 MKHC hotute kawm
November 28, 2022 khan Raj Bhavan-ah John Barla, Union Minister of State Ministry of Minority Affairs Govt. of India leh Mizoram Kohhran Hruaitute Committee (MKHC) puipate an inkawm.
CONSTITUTION DAY
School Education Department hnuaia School hrang hrang Primary atanga Higher Secondary School te leh DIET-ah te India Constitution day hman a ni a, November 28 khan zirna ln hrang hrangah India Danpui Thuhmahruai (Preamble to the Indian Constitution) chu zirlaiten an chhiar rual a ni.
PMGSY
Chief Minister Zoramthanga hovin 28.11.2022 khan CM office Conference Hall-ah PMGSY (Pradhan Mantri Gram Sadak Yojana) Review meeting neih a ni a. He scheme hnuaia state chhunga kawng siam hna thawh mek leh hmabak awm te sawiho a ni.
Raltlan chungchang
Kuki-Chin National Army leh Bangladesh Army te inkah avanga Bangladesh atanga Mizoram chhunga sahimna zawnga lo tlan lutte lo tuamhlawm dan leh enkawl zui dan tur ngaihtuahin November 28 khan Lawngtlai Bawrhsap Amol Srivastava hovin Lawngtlai DC Conference Hall-ah thut khawmna buatsaih a ni.
TLANGZARH
November 30, 2022 khan School Education Minister Lalchhandama Ralte chuan MBSE Conference Hall, Chaltlang-ah MBSE buatsaih Pawl-10 Science leh Mathematics Zirlaibu Mizo tawnga ziak a tlangzarh.
NCORD Meeting
CM Zoramthanga kaihhruaiin 30.11.2022 khan CM Office Conference Hall-ah State Level Narcotics Coordination Centre (NCORD) meeting neih a ni. He committee hi ruihhlo do kawnga department leh pawl khaikhawmtu coordination committee sang ber a ni.
Meeting neihpui
November 30, 2022 khan Union Minister of State for Housing & Urban Affairs Kaushal Kishore chuan Integrated Command & Control Centre(ICCC) a tlawh. Dy. CM Tawnluia, Urban Development & Poverty Alleviation, Aizawl Smart City Limited (ASCL), SIPMIU leh Aizawl Municipal Corporation hotute leh officials te nen meeting an nei nghal a ni.
ANTI-HUMAN TRAFFICKING CONFERENCE
December 1, 2022 khan Mizoram Assembly conference hall-ah Home Minister Lalchamliana chuan State Level Conference on Anti-Human Traffic-king chu khuallian niin a hmanpui.
HMANPUI
Mizoram Engineering Service Associotion chuan December 1 khan Multipurpose Hall, Berawtlang-ah Annual General Conference vawi 41 na an hmang a, Dy. CM Tawnluia chu Khuallian a ni.
G-20 MEETING
December 1, 2022 atanga November 30, 2023 thleng India ramin G-20 Presidency nihna a luah dawn a. Hemi hun chhung hian ram chhung hmun hrang hrangah inbuatsaihna meeting 200 chuang nei tura beisei a ni a. Business-20 meeting chu March 2023 hian Aizawlin a thleng dawn a. He meeting atana inbuatsaihna tur 1.12.2022 khan CM Zoramthanga hovin CM Office Conference Hall-ah a kaihhnawih sawrkar department hotute nen sawihona neih a ni.
INKAWM
1.12.2022 khan Justice R.M Chhaya, Chief Justice, Gauhati High Court, Guwahati chuan CM Zoramthanga chu MacDonald Hill-a a chenna bungalow ah hmuin an inkawm.
Latest News & Chhiar Hlawh