The Week that Was on February 20, 2022
Hun i nei lo maw! Kar hmasa chhunga Mizoram tana thil pawimawh thleng te tawi, mahse, funkim siin chhiar tur dahna a ni e. Hun reilotea i chhiar zawh mai theih turin chhawp chhuah a ni e..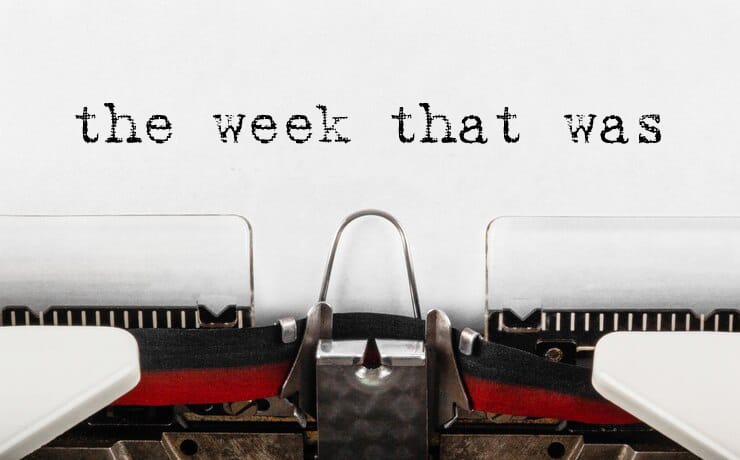 Minister leh Official te kawm
Tourism Minister Robert Romawia Royte chuan February 17, 2022 khan Union Tourism, Culture leh DoNER Minister GK Reddy chu hmu in Tourism Ministry-in Mizoram tana sum installment pek chhuah tur a la neih te pe chhuak thuai turin a ngen a. Hei bakah hian a thuphunga sanction tawh, PRASAD scheme pawh release vat a nih theih nan projects hmunhmate rawn endik tura inspection team rawn tir thuai turin a ngen bawk.
Assam ramri tlawh
February 16, 2022 khan Mizoram Rajya Sabha MP K.Vanlalvena chuan Mamit District Chuhvel khaw daia Assam ramri bul hnaiha Mizoram Police Duty Post te a tlawh a. Nikum lama Assam police ten Mizoram chhunga Halliday-a huana hnathawktute an tihbuai avanga Mizoram sawrkarin Mizoram Police Duty Post a siam thar te hi a hmunah an dinhmun te a en a ni.
Kudam thar hawng
February 17, 2022 khan Food, Civil Supplies & Consumer Affairs Minister K. Lalrinliana chuan Hmuifang leh Chhipphir ah te Department hmalaknaa NABARD loan hmanga a sak thar Supply Centre - Kudam leh Quarter te a hawng.
LAWMMAN HLAN
School Education Minister Lalchhandama Ralte chuan February 16, 2022 khan a office chamber-ah hnam ziarang hmanga intihsiakna National Kala Utsav 2021-a lawmman pakhatna dawngtu Lalruatfeli Class IX Kids Care School Ramhlun South chu Union Minister of Education aiawhin trophy a hlan. India ram state hrang hrangte intihsiakna National Kala Utsav 2021 neihah Visual Arts 3D painting-ah Lalruatfeli Class IX, Kids Care School, Ramhlun South Aizawl chuan lawmman pakhatna hi a dawng.
IAS BOOK CORNER
Mizoram Youth Commission(MYC) chuan Chief Minister leh Dy.Chief Minister hova lo rel tawh angin State Central Library, MINECO Khatla-a IAS Book Corner a siam chu February 16, 2022 khan Dr.Vanlaltanpuia MLA, Chairman, Mizoram Youth Commission chuan a hawng.
Journalist Pension
I&PR Minister Lalruatkima hovin Sawrkara MJA in Journalist Pension Scheme ruahmanna an thehluh, Study Team zirchhianna chu February 15, 2022 khan I&PR Department hotulu te nen Minister pisa ah an sawiho.
FREE HEALTH CHECK-UP HMAN PUI
Dr. R. Lalthangliana, H & FW Minister chuan February 15, 2022 khan Civil Hospital, Aizawl-a Doctor Seminar Room ah MJA member te tana Free Health Check-up buatsaih chu a hmawr bawkna a hmanpui. Free Health Check-up hian MJA member 50 vel ten test leh investigation hrang hrang an nei a ni. MJA tana Free Health check up hi 2010 atang khan Civil Hospital hian a lo buatsaih thin tawh a ni.
Tour of North East
Azadi ka Amrit Mahotsav lawmna denchhenin Biker 75 tan India Hmarchhak fan chhuahna hun – 'North East on Wheels' huaihawt a ni dawn a. He tour hi India hmarchhak chhunga chengte hriatchian leh zual na atana buatsaih tur a ni a. Hemi chungchangah hian a huaihawttu Amazing Namaste Foundation hruaitute chuan February 15, 2022 khan Governor Hari Babu Kambhampati an hmu.
Kick Off
Dr. Vanlaltanpuia, MLA, Chairman, MYC hovin 'Hybrid IAS Coaching Kick Off Programme" ,Mizoram Youth Commission leh ALS tangkawpin a buatsaih chu February 14, 2022 khan neih a ni.
Share now