The Week that Was on February 27, 2022
Hun i nei lo maw! Kar hmasa chhunga Mizoram tana thil pawimawh thleng te tawi, mahse, funkim siin chhiar tur dahna a ni e. Hun reilotea i chhiar zawh mai theih turin chhawp chhuah a ni e..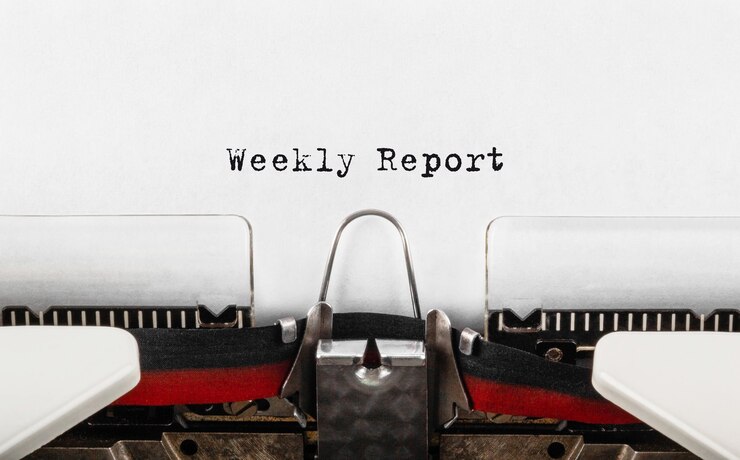 Budget tlangzarh
Budget session kal mekah February 24, 2022 khan Finance Department changtu Chief
Minister Pu Zoramthanga chuan Assembly House ah kum 2022-2023 Budget Estimate
chu a pharh a. Hemi hnu hian Assembly Conference Hall-ah press conference nei
chhunzawm nghal a ni.
test kit hlan
World Health Organisation (WHO) leh European Union Humanitarian Aid chuan Covid-19 hri pui leng dona kawnga hmanraw pawimawh tak RT-PCR test kit 2,16,864 Mizoram tan an hlan a, February 24, 2022 khan Health Minister Dr R. Lalthangliana'n Zoram mipuite aiawhin a pisa ah a dawng a, WHO aiawhin Dr.Lalhlimpuii, Surveilance Medical Officer, World Health Organisation chuan a hlan a ni.
Lab hawng
Home Minister Pu Lalchamliana chuan February 24, 2022 khan Directorate of Forensic
Science Laboratory, MINECO ah Cyber Crime hnuhma chhuina tur Cyber Forensic
Laboratory bun thar a hawng.
2nd MFC in hna thawk tan
February 24, 2022 atang khan Mizoram Finance Commission(MFC) pahnihna chuan hna an thawk tana. F.Vanlalruata ,Chairman leh Lalmalsawma, Member Secretary ni mekin
1st& 2nd Floor, Directorate of Accounts and Treasuries Building, Chanmari, Ramhlun
Road, Aizawl, Mizoram ah office an nei a ni.
COAL MINISTRY ZAWT
February ni 22 leh ni 23 a Parliamentary Standing Committee on Coal, Steel and Mines
New Delhi-a meeting neihah member, C Lalrosanga MP (LS) chuan hmarchhak biala
lungalhthei dap hnathawh a mumal lo chu lawmawm lo a tih thu a sawi chhuak a.
Tlangram chhengchhia leh ramngawte kaltlanga relkawng leh motor kawngpuite pawh
siam mek a nih theih laia harsatna hrang hrang avanga hetiang hna thawh a harsa anga sawi hi a awihawm lo a ni, a ti
hygiene kit
Lawngtlai Bawrhsap Dr Andrew H. Vanlaldika hma laknaa Indian Red Cross Society
atanga Lawngtlai District-a raltlante tanpuina leh chhawmdawlna tur dilna chhanga fai leh thianghlim nana mamawh, 'hygiene kit' an rawn thawn chuan February 23, 2022 khan Lawngtlai a thleng.
Training buatsaih
State Institute of Rural Development & Panchayati Raj (SIRD&PR), Mizoram leh National Commission for Women, New Delhi tangkawp chuan Aizawl Municipal Corporation (AMC) Ward I - VIII huam chhunga Local Council member hmeichhia te tan ni thum (23 – 25.2.2022) chhung awh tur "Capacity Building Programme on 'She is a Change-Maker' for Women in Politics" a buatsaih.
SCIENCE WEEK
February 22, 2022 khan ramchhung hmun dangte rualin Innovation Facility Centre
Auditorium, MINECO, Aizawl-ah 'Vigyan Sarvatra Pujyate' (Science Week Festival) hman tan a ni.
Gas Company 2
February 21, 2022 khan Chief Minister Zoramthanga chu a pisa-ah Gas Company 2
hotulu - Gokul Swargiyari, MD Assam Gas Company Ltd. (AGCL) leh Ajit Thakur, CEO
Indradhanush Gas Grid Ltd. (IGGL) ten an hmu a. Heng gas company hotulu te hi Rajya
Sabha MP K. Vanlalvena sawmna angin Mizorama lo zin an ni a, MP pawh meeting ah
hian a tel a ni.
hna thawh mek tlawh
Health Minister Dr R. Lalthangliana chuan February 21, 2022 khan Regional Institute of
Paramedical and Nursing Sciences (RIPANS), Zemabawk tlawhin sawrkar laipui atanga
RIPANS tihchangtlunna tur project hmuh kalpui mek a hmunah a enfiah.
Governor & Synod puipate
February 21, 2022 khan Governor Hari Babu Kambhampati leh Mizoram Presbyterian
Kohhran hruaitute chu Raj Bhavan-ah an inkawm a. Governor leh Mizoram Synod
hruaitute inkawmnaah hian mipui vantlang tana hmalakna tangkai tur leh tunlai Mizoram chhunga thil thleng pawimawh deuh te sawiho a ni.
PLANT HAWNG
Program for Appropriate Technology in Health (PATH), Seattle, USA leh GiveIndia ten
an rawn pek 800 LPM Oxygen Generation Plant, Synod Hospital, Durtlang-a mi chu
February 21, 2022 khan Health Minister Dr. R. Lalthangliana'n ribbon chep chatin a
hawng. He Oxygen Plant atana senso zawng zawng hi Google Company in an rawn tum thung a ni.
Thlahliam
February 21, 2022 khan Sports Minister, Aizawl FC BoH ni bawk Robert Romawia Royte
kaihhruaiin Aizawl FC Bus thar 2 leh Ambulance thar 1 chu R.Dengthuama Hall kawtah
AFC BoGs ten an tlangzarh a. AFC Team te Kolkatta-a I-League khel tur te Sports
Minister hian a vailiam nghal bawk.
Lokayukta in thehlut
Mizoram Lokayukta Act, 2014 chhunga section 47 in a phut angin February 21, 2022
khan Pu C.Lalsawta, Chairperson, Mizoram Lokayukta chuan Governor Hari Babu
Kambhampati hnenah Second Annual Report of the Mizoram Lokayukta a hlan a. He
Annual Report hian 1st April 2020 leh 31st March, 2021 inkar a huam a. Hun remchang
hmasa berah Second Annual Report of the Mizoram Lokayukta hi Mizoram Legislative
Assembly-ah pharh a ni ang.
Share now