The Week that Was on February 6, 2022
Hun i nei lo maw! Kar hmasa chhunga Mizoram tana thil pawimawh thleng te tawi mahse funkim siin chhiar tur dahna a ni e. Hun reilotea i chhiar zawh mai theih turin chhawp chhuah a ni e.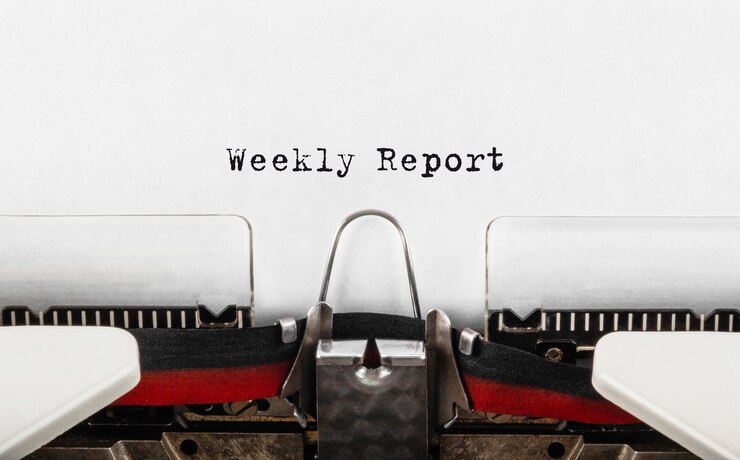 Council of Ministers
February 1, 2022 khan Chief Minister Zoramthanga hovin Mizoram sawrkar department thenkhat atanga thu pawimawhte ngaihtuahin CM Office Conference Hall-ah cabinet meeting neih a ni. DP&AR, H&FW, Tourism, Fisheries, Home, Art & Culture leh Commerce & Industries atanga agenda lut te ngaihtuah a nih hnu ah pawm a ni
PM DevINE hnuaiah Rs. 600 crore
Union Finance Minister Nirmala Sitharaman chuan 1.2.2022 khan Union Budget a pharh , India hmarchhak state te hmasawnna tur atana scheme thar - Prime Minister New Development Initiative for North East Scheme hnuaiah India hmarchhak state hrang hrang tan cheng vaibelchhie 1500 dah a ni a. Heng project hrang hrang zingah hian Mizoram tan project pahnih - cheng vbc 600 hu chu a tel a ni.
Task Group din
February 2, 2022 khan Dr. Renu Sharma, Chief Secretary, Mizoram & Chairman State Executive Committee, State Disaster Management Authority, Mizoram chuan COVID-19 hripui leng hmachhawnna kawngah mipuiten ei leh in tur chatlak lova an hmuh theihna tura hmala tur, Task Group on Civil Supplies and Essential Commodities a din
Cyber Jagrookta
Home Department buatsaihin Taxation Auditorium-ah Cyber Crime laka mipuite kan him theihna tura inzirtirna Cyber Jagrookta Diwas hawnna inkhawm February 2, 2022 khan neih a ni a. Home Minister Lalchamliana chu khuallian a ni.
Inrawnkhawm
Health Minister Dr R. Lalthangliana kaihhruaiin 2.2.2022 khan Mizoram State Health Care Scheme (MSHCS) chungchanga inrawnkhawmna neih a ni a, Health & Family Welfare Board Vice-Chairman Dr ZR Thiamsanga, Health Secretary chanvo la mektu Dr Lalzirmawia Chhangte, Health Department Principal Director Dr F. Lallianhlira bakah CYMA, MUP, MHIP, FMGE&W, ACLCA, NGHAM, All Mizoram VC Association, CADC, LADC, MADC aiawhte an tel a, Finance Department leh MSHCS hotute an tel bawk a ni.
H&FW Board
Nilaini khan Health & Family Welfare Board non-official member te chu an Chairman Dr R. Lalthangliana leh Vice Chairman Dr ZR Thiamsanga hovin SAD Conference Hall, MINECO-ah Health Department hnuaia SEDP kalpui dan tur an sawiho.
THUKHAWM
February 2, 2022 khan Task Group on Monitoring of CAB & COVID-19 Restrictions chu an Chairman, Vanlalngaihsaka, Secretary, DM&R kaihhruaina hnuaiah a vawi khatnan an thukhawm a.
Lawmthu sawi
Governor Hari Babu Kambhampati chuan Februsru 3 khan a twitter account kaltlangin Prime Minister Narendra Modi hnenah lawmthu a sawi a. PM-DevINE scheme chuan India hmarchhak state te tan hmasawnna lian tak tak a thlen dawn a ni a ti. Mizoram chhunga hmasawnna ruhrel siamna tura project 2 thawh nan Rs 600/- Crore dawn a nih chu lawmthu a hrilh
RUSA building hawng
February 3, 2022 khan Higher & Technical Education Minister Dr. R. Lalthangliana'n Rashtriya Uchchatar Shiksha Abhiyaan (RUSA) 2.0 hmalaknaa building sak thar pahnih - Government T. Romana College, Republic Vengthlang tana Administrative Building cheng nuai 180 senga sak leh Institute of Advanced Studies in Education (IASE) Republic Veng atana cheng nuai 100 senga sak Educational Research & Resource Centre Building te an ni.
MJWS Board
Ni 3.2.2022 (Ningani) khan Mizoram Journalist Welfare Society Governing Board chu an chairman HM Hualsangi, I&PR Secretary ni bawk hovin I&PR Auditorium-ah an thukhawm.
CM-in kawng enfiah
Chief Minister Pu Zoramthanga chuan 3.2.2022 khan Aizawl - Thenzawl - Lunglei road kawng enfiahin a chhe lai siam that ngai te a en a ni. Mizoram PWD Highways ten Thenzawl leh Lunglei inkar kawng, fur hmaa siam ngei ngei ngai an lo identify tawhte chu chipchiar takin Chief Minister ho hian finfiah a ni
MYANMAR REFUGEES
February 3, 2022 khan High Level Committee on Myanmar Refugees in a lo rel tawh angin, Aizawl District Level Committee on Myanmar Refugees chu SP Conference Hall-ah Bawrhsap Dr. Lalhriatzuali Ralte hovin an thu khawm a. Committee ah hian Additional DC, SDO(Sadar), EE(PHE), EE(P&E), DCSO (E&W), CMO(E&W), City Local Council, CYMA leh All Mizoram VC Association aiawh te an tel a ni.
Share now