The Week that Was on January 8, 2023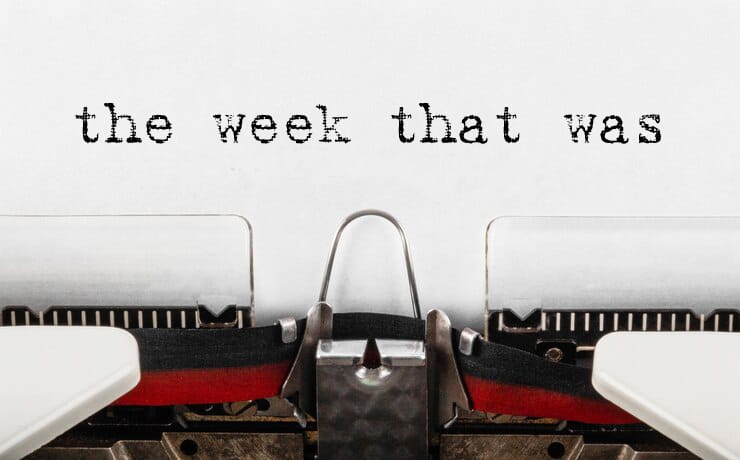 MIZORAM CALENDAR
Mizoram Calendar 2023 leh Mizoram Diary 2023 (bu lian leh te) chu 29.12.2022 atang khan Information & Public Relations Directorate, Treasury Square ah lei theihin phochhuah a ni.
G20 meeting
December 30, 2022 khan Chief Secretary Dr. Renu Sharma hovin Secretariat Conference Hall MINECO ah March-a Aizawl-a G20 Business meeting nghat tur chungchanga inpuahchahna hrang hrang leh thil tul dangte thlir ho a ni.
LAUNCH
December 30, 2022 khan Mizorama a vawikhatna atan rilru leh a kaihhnawih harsatna chi hrang hrang nei ten an harsatna leh manganna an thlenna tur leh a tul anga hma laksak a nih theihna tur atana din State TeleMANAS Cell, Mizoram chu Dr. T Lalhmangaihi, Principal Director, H&FW chuan a hawng.
Consultatlve Meeting
December 29, 2022 khan UD&PA Department hmalakna District Headquarters leh Urban towns hrang hranga bawlhhlawh sawngbawlna chungchang sawihona neih a ni.
THLIRHO
COVID-19 hrik chhuakthar chung changa in buatsaihna kal zel chu December 29, 2022 khan Mizoram Chief Secretary Renu Sharma hovin Health & Family Department a hotute nen thlirhona neih a ni a; tun dinhmunah chiai leh nunphung pangngai pela kal a tulna a la awm rih lovah he Meeting hian a ngai.
Meeting neihpui
Ni thum châm tûra Mizoram rawn tlawh mêk SK Dev Verman, IAS, Secretary, National Commission for Minorities (NCM), Govt. of India chuan January 5 khan Secretariat Conference Hall-ah Mizo-ram Sawrkar officers-te meeting a neihpui.
Review meeting
Public Health Engineering (PHE) Department chuan an department hnuaia Assistant Engineer (AE)/ Sub-Divisional Officer (SDO) chin chunglamte ko khawmin kum kaltaa an hnathawh thlirletna leh an hnathawh mek leh hmachhawp atana inbuatsaih nan ni hnih awh Review Meeting chu January 5&6 khan an nei.
LUNGPHUM PHUM
January 5, 2023 khan Sinlung Hills Council hnuaia Suangpuilawna Tribal Hostel sak tur lungphum phumna hun chu Assembly Speaker, Chalfilh bialtu MLA ni bawk Lalrinliana Sailo chu khuallian niin hostel lungphum a phum.
CM Leh Odisha minister
Chief Minister Zoramthanga chu 4.1.2023 khan ni khat cham a Mizoram rawn tlawh Odisha School & Mass Education Minister Samir Ranjan Dash chuan a pisa ah a tlawh. 2023 Men's FIH Hockey World Cup Odisha-in a thleng tura hmanpui turin Chief Minister hi a sawm.
VENTILATOR HLAN
DIPR Minister Lalruatkima chuan January 4, 2023 khan Ebenezer hospital, Chawnpui-ah a mamawhte tana hman tur ventilator a hlan a, ventilator hi Formosa Foundation kaltlanga lak a ni.
HELIPAD HAWNG
January 5, 2023 khan Agriculture,I&WR & Cooperation Minister C.Lalrinsanga chuan a bial Buarpui khuaa Helicopter Tum hmun tur Helipad thar a hawng.
LUNGDAWH
Art & Culture Minister R. Lalzirliana chuan Saihnuna Memorial Society (SAMSO) leh Art & Culture Department tangkawpten an siam hlaphuah thiam leh Leng lal ni bawk Saihnuna Lungdawh, Leng khuaa Lallungkawn a mi chu January 5, 2023 khan a hawng.
Latest News & Chhiar Hlawh