The Week that Was on July 10, 2022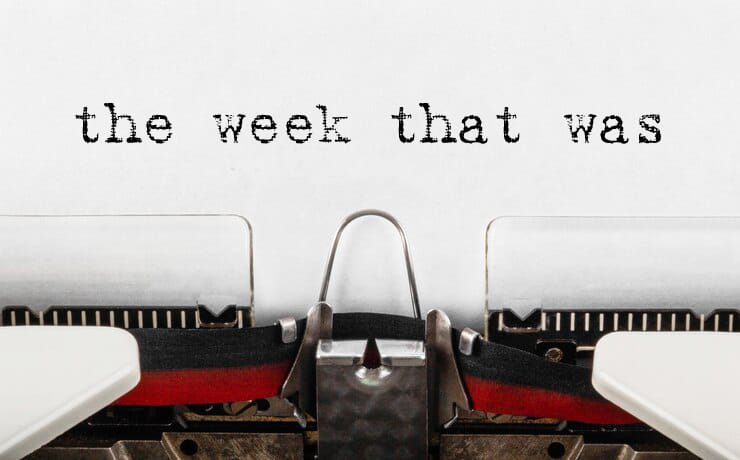 PUC chetha
India ram chanchinbu lian, India Today chuan kum 2022 chhunga College tha zual a thlan te July 3, 2022 khan a puang a, heng zingah Pachhunga University College (PUC) chu telh a ni a, India Hmarchhaka Arts leh Science zirna-ah a tha bera ngaih a ni. Green Audit 2021-ah a sang ber 'Platinum rank' pek a ni bawk
THUKHAWM
July 4, 2022 khan Chief Minister Zoramthanga hovin Council of Ministers chu CM Cabinet Meeting room-ah sawrkar department hrang hrang atanga thu pawimawh ngaihtuah turte sawiin an thukhawm.
Seat 4 a hauh
State Election Commission, Mizoram chuan July 4, 2022 khan hriattirna tichhuakin Lunglei Municipal Council inthlan hmasa ber lo awm tur atanga hman turin Lunglei Municipal Council a seat awm zat, seat 11 a seat 4 (hmunthuma thena hmunkhat) chu hmeichhia te chauhin an chuh theih atan a hauh tih a tarlang.
Flyover sakna tur Inremna ziak
Aizawl khawpui chhunga Vaivakawn junction ah leh Bawngkawn junction a flyover siam turin 5.7.2022 khan Chief Minister hriatpuiin Mizoram sawrkar leh TCIL (Telecommunications Consultants India) chuan thawhhona thuthlung (Memorandum of Understanding) CM Conference Hall-ah an ziak.
Task Force on Covid-19 thukhawm
July 5, 2022 khan District Task Force on Covid-19 chu an Chairman Deputy Commissioner, Dr Lalhriatzuali Ralte, IAS hovin an thukhawm a, Aizawl District chhunga Covid dinhmun leh Vaccination te thlirho a ni.
MAMIT TLAWH
Shri. V. Muraleedharan, Hon'ble Minister of State for External Affairs and Parliamentary Affairs, Govt. of India chuan July 6, 2022 khan Mamit tlawhin Mamit khawpui chhunga Sawrkar Department hrang hrang hotute, Khawtlang hruaitute bakah tlawmngai pawl hrang hrang aiawhte nen DC Conference Hall, Mamit-ah inkawmhona neih a ni a. CSS hnuaia Project hrang hrang kalpui dan thlirho a ni.
Larsap hmu
Lang a Mizoram lo tlawh NDA Presidential Candidate Smt. Droupadi Murmu chuan June 7, 2022 khan Mizoram Governor Dr. Hari Babu Kambhampati chu a chenna in Raj Bhawan ah a tlawh. Presidential Candidate Smt. Murmi hi Union Minister for Ports, Shipping & Waterways leh AYUSH Shri Sarbananda Sonowal; I & PR Minister Lalruatkima; Assam Minister for Housing & Urban Affairs and Irrigation Shri Ashok Singhal; BJP MP Dr. Rajdeep Roy leh BJP National Spokesperson Dr. Sambhit Patra ten an tawiawm a ni.
Geographical Indication thlirho
July 7, 2022 khan Art & Culture Department chuan an Secretary hovin Secretariat Conference Hall, Mizoram New Capital a meeting chuan, Mizo Puan panga 1) Puanchei, 2) Pawndum, 3) Ngotekherh, 4) Hmaram leh 5) Tawlhlohpuan Geographical Indication (G.I.) nei te, a tah dan tur (Technical Specification), a hman dan leh hman khapna te (Use & Misuse) chungchang thlirhona an nei.
DAWR CHHUNZAWM
New Delhi a cham mek Dr R. Lalthangliana, Health & Family Welfare, Commerce & Industries, Higher & Technical Education changtu Minister chuan a department hmachhawp thil bawhzuiin sawrkar laipui a dawr chhunzawm.
Airport enfiah
CM Zoramthanga hovin 7.7.2022 khan Lengpui Airport tihchangtlun hnathawh kal mek chu enho a ni.
Latest News & Chhiar Hlawh