the Week that was on July 24, 2022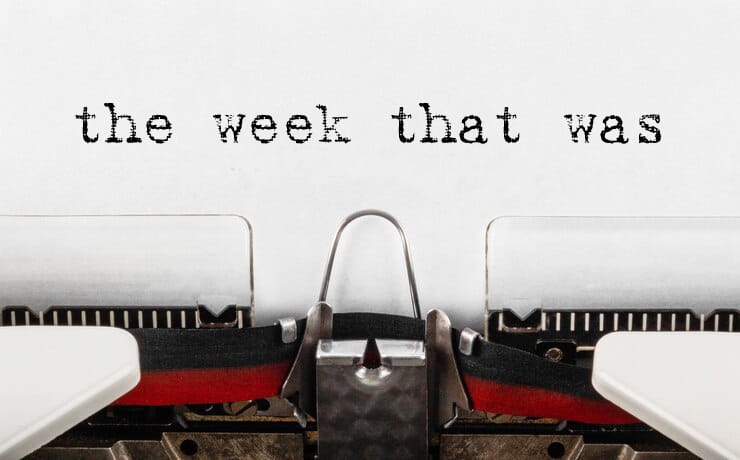 MP (LS) tel
New Delhi-ah Pathianni khan Parliament-a Floor Leader- te thutkhawmnaah Monsoon Parliament thutkhawm chhunga thu ngaihtuah turte thlirho a ni a. C. Lalrosanga, MP (LS) chuan bill 32 putluh tura ruahmante zingah tribal-te hmakhua khawih, Forest Conservation Amendment Bill 2022 leh Wildlife Protection Amendment Bill 2021 te a ngaih pawi-mawh thu a sawi.
Har Ghar Tiranga
17.07.2022 khan Union Home Minister Amit Shah hovin 'Har Ghar Tiranga' hmalakna chungchangah State Chief Minister leh Union Territory Lieutenant Governor leh Administrator te nen video conference neih a ni. August ni 13 atanga ni 15, 2022 chhunga ram pum chenna in zawng zawnga hnam puanzar zar theuh a nih theih nan a hmalakna a ni.
PRESIDENTIAL ELECTION 2022
Aizawl July 18, 2022 khan India ram hotulu ber President Inthlan vawi 16-na chu Committee Room, Main building, Mizoram Legislative Assembly-ah hlawhtling taka neih a ni. Mizoram MLA 40 ten ote an thlak vek.
BALLOT BOX ECI-AH
India President Inthlannaa Polled Ballot Box leh a kaihhnawih lehkha pawimawh te chu July 19, 2022 khan Election Commission of India-in P.C. Mody, Presidential Election, 2022 atana Returning Officer & Secretary General, Rajya Sabha, Parliament House, New Delhi hnenah thehlut tura a tih angin, H. Lalrinawma, Commissioner & Secretary, Presiding Officer leh ARO ni bawk chuan Returning Officer Office, Parliament House, New Delhi-ah a dah let a ni.
Meeting nei
Chief Minister Zoramthanga hovin July 19, 2022 khan H&TE Minister Dr. R. Lalthangliana leh Higher & Technical Department, DP&AR leh Finance Department hotute'n meeting an nei. Higher & Technical department hnuaia post dinhmun leh thawktu indaihlohna te post ruak hnawhkhah leh post thar siam mamawhna an thlen te chu sum dinhmun thlir chungin hmalak zel dan tur an sawiho.
CM RELIEF FUND
Ran Lakhawm Pawl, Champhai chuan mi harsa puihna tura a tul apianga hman turin CM Relief Fund ah cheng sangnga an hlan a. Champhai District Bawrhsap James Lalrinchhana chuan july 20, 2022 khan CM aiawhin a dawng.
Training Centre
July 21, 2022 khan LAD Minister K Lalrinliana chuan Thenzawl-a Handloom Design Training Centre sakna hmun tur a tlawh. Minister Rintea chuan, puan tah mawi zawk leh tha zawka an siam chhuah theihna turin Centre sak tur hi a tangkai hle ang a ti.
CHAWIMAWINA HLAN
India ram zalenna kum 75 na (Azadi Ka Amrit Mahotsav) lawmna kal zelah July 21, 2022 khan M.Misael, Project Director, DRDA Office, Lunglei chamber ah Freedom Fighter Darthawma Renthlei (L) leh R K.Lalhluna, Padma Shri te chawimawina hlan an ni.
Consultation Meeting
July ni 21, 2022 khan Aizawl Sustainable Urban Transport Project (ASUTP) a tana hmalakna kalmekah Department hrang hrang kaihhnawih hotute inrawnkhawmna (Stakeholders' Consultation Meeting) Aizawl Club, Conference Hall ah neih a ni.
Latest News & Chhiar Hlawh