The Week that was on July 3, 2022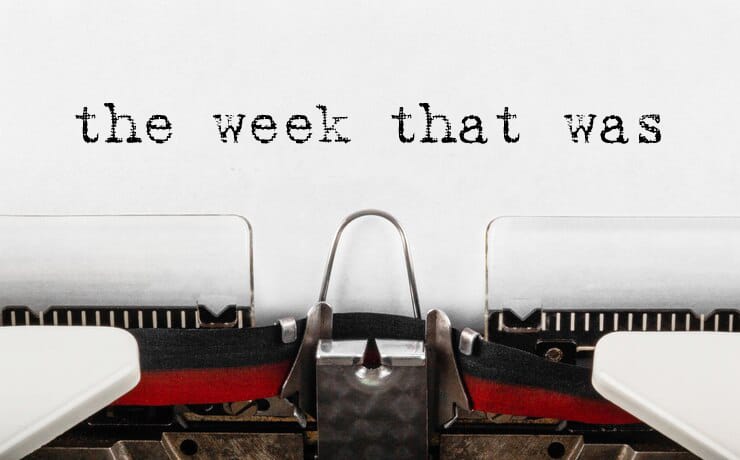 REMNA NI
June 30, 2022 khan Mizoram pumah Remna Ni puala hun hman a ni a. Aizawlah chuan CMZoramthanga hovin Vanapa Hall-ah hman a ni.
NHIDCL HOTUTE KAWM
29.6.2022 tlai khan Mizoram MP K.Vanlalvena chuan NHIDCL Managing Director Chandal Kumar leh General Manager,Technical changtu Ashok Kumar Jha te chu an office chamber Delhi ah a kawm.
CM hovin hmang
International Day against Drug Abuse & Illicit Trafficking chu 29.6.2022 khan Mizoramah pawh hman niin, Aizawlah chuan khuallian Chief Minister Pu Zoramthanga hovin Assembly House Annex Conference Hall-ah hman a ni. Social Rehabilitation Board Vice-Chairman K. Liantlinga chu khualzahawm a ni.
Kawng enfiah
June 29, 2022 khan Assembly Committee peng pakhat, Committee on Estimates chuan Mizoram PWD huuaia Sihhmuikai Lei (Bridge) sak mek leh Buichali to Kawnpui kawng dinhmun a hmunah kalin an enfiah a. Committee hi Chairman Ramthanmawia'n hovin member, C Ngunlianchunga, Lalchhuanthanga leh Dr. F. Lalnunmawia te an tel.
THUKHAWM
Mizoram Road Fund Board chu an chairman Chief Minister Zoramthanga hovin June 28, 2022 chawhnu khan CM Conference Hall-ah board hmalakna thlirlet in, rel tur pawimawh te an rel.
Sawiho
June 28, 2022 khan Dr. Lalhriatzuali Ralte, Aizawl District Bawrhsap leh Chairman, District Level Coordination Committee On African Swine Fever, Aizawl District hovin ASF lengmek a hmalak dan tur te leh zangnadawmna pek dan tur chungchangte relin District Official pawimawh te chu an thukhawm.
THUKHAWM
June 28, 2022 khan Kolasibah District Development Monitoring & Coordination Committee Meeting neih niin C.Lalrosanga, Member of Parliament (LS) chuan Video Conferencing kaltlangin a kaihruai a. Kolasib District huam chhunga hmasawnna hna department te hnathawh tawh leh thawh mekte thlir hona an nei.
Space technology
Governor Hari Babu Kambhampati leh Dr SK Prasad, founder member and advisory council member, Indian Technology Congress Association ( ITCA), Bangalore te chu June 28, 2022 khan Raj Bhavan-ah an inkawm a. He hunah hian Mizorama zirlai thiam filawr te zinga space technology zir duh thlan chhuah dan tur leh an zir theih dan tur te an sawi dun a ni.
CADC EM lalut
June 27, 2022 khan 10th Chakma Autonomous District Council (CADC)-a Buddha Lila Chakma kaihhruai Executive Committee thar tura Executive Member atana ruat thar mi pasarih (7) chu CADC Art & Culture Hall, Kamalanagar (Chawngte)-ah Chawngte Sub-Divisional Officer (Civil) Dr Manesia Khaimeichho chuan rinawmna thu tiamtirin a la lut.
Convocation
Chief Minister Zoramthanga chuan June 27, 2022 tlai khan National Institute of Technology Mizoram Convocation vawi 5-na, Aijal Club a buatsaih chu a hmanpui.
CM leh Assam CM
Silchar tuilian avanga mipuiin tui thianghlim tlachhama harsatna an tawh mek chung changah CM Zoramthanga chuan June 26, 2022 Pathianni khan Assam Chief Minister Himanta Biswa phone in a bia a, Mizoram chuan puih a inhuam thu hrilhin, hmalak dan tur a ruahmanpui.
Latest News & Chhiar Hlawh