The Week that Was on June 12, 2022
Hun i nei lo maw! Kar hmasa chhunga Mizoram tana thil pawimawh leh chhinchhiahtlak thleng te, tawi, mahse, funkim siin chhiar tur dahna a ni e. Hun reilotea kar hmasa lama thil thleng te chhiar zawh mai theih turin chhawp chhuah a ni e..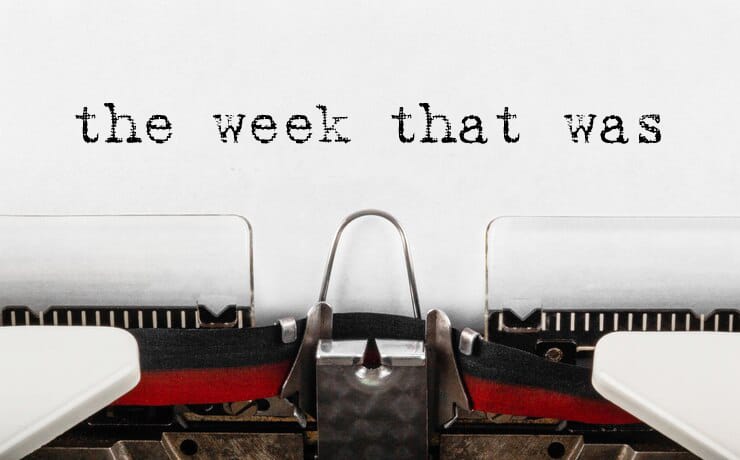 PM-WANI
June 6, 2022-a Prime Minister Narendra Modi hova Union Cabinet thukhawm chuan Department of Telecom (DoT) rawtna Prime Minister's Wi-Fi Access Network Interface (PM-WANI) hnuaiah Public Wi-Fi network kaltlanga Broadband pek chhuah chu virtual meeting neih hnuah a pawmpui tawh a. PM-WANI hian awlsam zawka sumdawn theihna kawng siamin dawrte leh veng chhung dawr lian lo tan Wi-Fi Hotspot pechhuak thei Public Data Office (PDO) nih theihna a ni.
Governor leh JICA
June 6, 2022 khan Japan International Cooperation Agency (JICA) leh an thawhpuite chuan Raj Bhavan-ah Governor Hari Babu Kambhampati an kawm a. Mizoram State Super- Specialty Cancer and Research Centre sakna thawh thuai a nih theih nan Survey uluk takin an tan tawh tih an sawi
EMRS SOCIETY
Social Welfare Minister Dr. K. Beichhua hovin June 6, 2022 khan SAD Conference Hall, MINECO ah Mizoram Eklavya Model Residential School Society meeting neih a ni.
TUALTE TOMATO
Aizawl, 7th June, 2022 : Tualte Tomato Growers' Co-operative Society Ltd. thar chhuah tomato quintal 162 chu Silchar, Assam-a hralh chhuah turin Deputy Chief Minister Tawnluia'n June 7, 2022 khan Horticulture Directorate kawtah a vai liam.
Campaign hawng
Home Minister Lalchamliana chuan June 7, 2022 khan 23 Sector Assam Rifles ten an buatsaih Ruihhlo Dona atana campaign 'Anti Drugs Awareness Campaign' June ni 7 atanga June 20 thleng programme hrang hrang duanga an neih tur chu Loch Hall, 2nd Assam Rifles hmunpui Lammual ah a hawng.
Ruahmanna sawiho
June 8, 2022 khan Japan International Cooperation Agency (JICA) team Japan atanga lo kal te leh an thawhpuiten Health Minister Dr R.Lalthangliana chu Mizoram State Super-Specialty Cancer and Research Centre (MSSSCRC) din tuma ruahmanna kal zelah hma an lak mek dan, an hmachhawp te leh an thlen chinte an sawipui a ni.
POCSO CASES
June 9, 2022 khan Rajya Sabha MP K.Vanlalvena chuan Aijal Club-ah National Commission for Protection of Child Rights leh Mizoram State Commision for Protection of Child Rights (MSCPCR) te tangkawp buatsaih 'State Level Sensitization cum Consultation Workshop on Handling POCSO Cases for Advocates of DLSAs/Procecutors, Special Juvenille Police Units & CWPOs' chu khuallian niin a hawng.
ENDIK
Dr.Hari Babu Kambhampati, Governor, Mizoram chuan June 9, 2022 khan CIJW School, Vairengte a tlawh a, Vairengtea Assam leh Mizoram inrina a CRPF duty-na hmun tlawh bawkin Sawrkar hmalakna hnuai a hmathatna kalpui dan thenkhat a endik.
DDK AIZAWL TLAWH
MP (LS) C Lalrosanga chuan June 9, 2022 khan DDK Aizawl tlawhin Programme, Engineering leh Administrative staff te an hnathawhna chungchang a sawipui a. Hnathawktu indaihlohna karah pawh mipui rawngbawl hna theihtawpa thawk zel turin a fuih a, programme tharte pawh siam zel turin a hrilh bawk a ni.
Share now