The Week That Was on June 19, 2022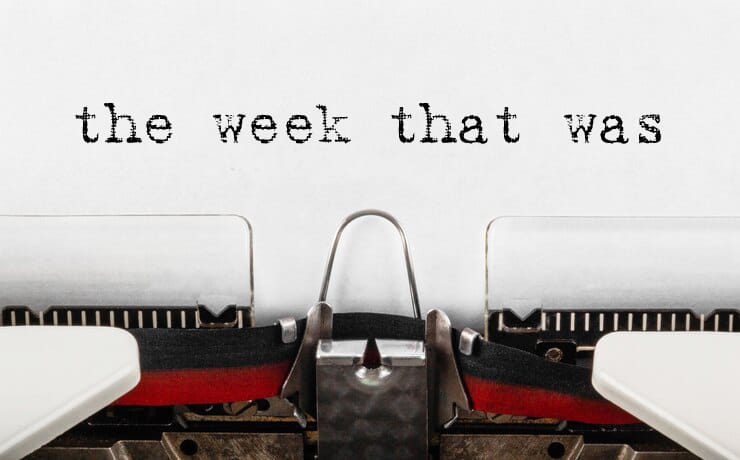 MEETING NEIHPUI
Shri Parshottam Rupala, Hon'ble Union Cabinet Minister, Fisheries, Animal Husbandry & Dairying, Govt' of India chuan June 13, 2022 khan DC Conference Hall, Mamit-ah Mamit khawpui chhunga Sorkar Officials te leh Central Schemes beneficiaries te kawmna a nei.
MEETING NEI
June 13, 2022 khan Land Revenue & Settlement Minister Lalruatkima hovin a pisa ah "The Draft Mizoram Underground Pipeline (Acquisition of Right of use in Land) Act, 2022" chungchang thlirhona neih a ni.
Medal 4 la
Khelo India Youth Games, Panchkula Haryana, June ni 4 leh June ni 13 inkara neih zawh taka Mizoram infiammi 59 te chu sports discipline 10 ah telin, Mizoram Team in Medal 4 (Gold - 2; Silver - 1 leh Bronze – 1) an la.
AR insawnna tur en
June 13, 2022 khan Home Commissioner & Secretary H Lalengmawia kaihhruaiin Joint Inspection Team chuan Assam Rifles Battalion Aizawl atanga Zokhawsanga an insawnna tur atana Concerned Deptt. hrang hrang leh hnathawktu company EPIL te leh Assam Rifle hotute nen Zokhawsanga Quarters sak zawh hlim te, Officer mess leh Administration Building leh kawng te enho.
Pawmpui
June 14, 2022 khan Aijal Club-a World Blood Donor's Day a hmanpuinaah Health Minister Dr R.Lalthangliana chuan Mizoram State Health Care Scheme ba rulhna tur sum sawrkai laipuiin a pawmpui thu a sawi.
WORKSHOP HAWNG
Sericulture Department buatsaih Eri Silk Development Project leh State Level Silk Samagra-2 Workshop chu June 14, 2022 khan Sericulture Minister Dr. K. Beichhua chuan Bawngkawn South YMA Hall ah a hawng.
Bairabi tlawh
June ni 14, 2022 khan Rajya Sabha MP K. Vanlalvena chuan Bairabi MZP sub Hqrs buatsaih HSLC leh HSSLC tithate chawimawina prog ah Khuallian niin hun a hman pui a. Zophai-a Mizo IR camp leh Rail Station a buhfai unload chungchanga FCI in harsatna a tawh thin te a hmunah a enfiah nghal bawk.
Sawiho
Chief Minister Zoramthanga hovin June 16, 2022 khan CM Conference Hall-ah Zokhawsanga Assam Rifles insawn chungchanga ngaihtuah tur pawimawh te ngaihtuahin meeting neih a ni. Deputy Chief Minister Tawnluia, Home Minister Lalchamliana, Land & Revenue Settlement Minister Lalruatkima te an tel a ni.
President thlanna
16th Presidential Election for the Republic of India atana inthlanna 18.7.2022. a neih turah. Election Commission of India chuan H. Lalrinawma, Commissioner & Secretary Mizoram Legislative Assembly chu Assistant Returning Officer &Presiding Officer atan leh Lalhmahruaia Zote, Additional Secretary Mizoram Legislative Assembly Secretariat chu Assistant Returning Officer atan an ruat.
CM leh NHIDCL
6.6.2022 khan Chief Minister Zoramthanga chuan a pisa ah NHIDCL Managing Director Chanchal Kumar leh a thawhpuite kawmin, Mizoram an hmalakna kal mek an sawiho.
CM leh Health
Chief Minister Zoramthanga hovin June 16, 2022 khan CM Conference Hall-ah ZMC chungchang leh department hnuaia hmalakna tur ngaihtuah ngaite sawiin an thukhawm.
Latest News & Chhiar Hlawh