The Week that Was on June 5, 2022
Hun i nei lo maw! Kar hmasa chhunga Mizoram tana thil pawimawh leh chhinchhiahtlak thleng te, tawi, mahse, funkim siin chhiar tur dahna a ni e. Hun reilotea kar hmasa lama thil thleng te chhiar zawh mai theih turin chhawp chhuah a ni e..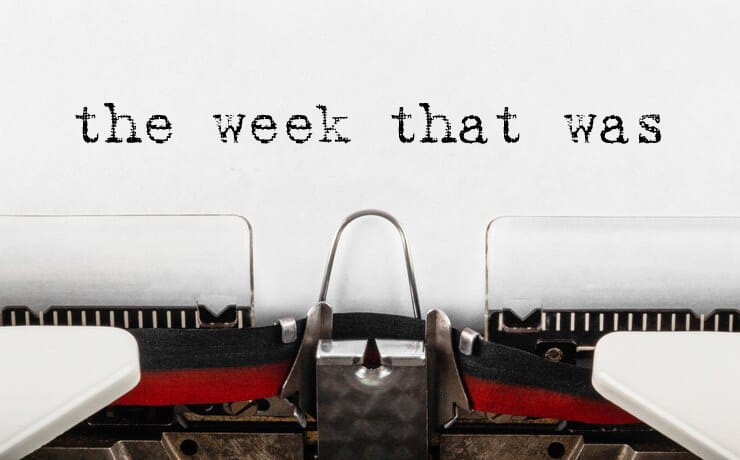 Save Chite Lui
May 30, 2022 khan Save Chite Lui Coordination Committee chu an Chairman Dr Renu Sharma, Mizoram Chief Secretary hovin Chief Secretary's Conference Hall, MINECO ah member te an thukawm.
Kharna hun hmang
Catalyse Tech Mizoram 2022, Mizoram Science, Technology & Innovation Council (MISTIC) leh AIC SELCO Foundation te buatsaih, Mizoram chhunga khawl siam thiamte inelna, Catalyse Tech Mizoram 2022 chu Ni 30 May 2022 khan Innovation Facility Centre (IFC), MINECO Khatlaah a kharna hun hman a ni.
No Tobacco Day
31.5.2022 kha khawvel pum huap a zuk leh hmuam vaihlo leh a kaihhnawih dona ni World No Tobacco Day a ni a. Hemi ni pual hian Zoram Medical College, Falkawn ah hun buatsaih niin vaihlo that lohzia inzirtir uar zel tul thu te sawiho a ni.
WORKSHOP NEI
DM&R department leh GeoHazards Society tangkawpin June 1, 2022 khan ATI Auditorium, MINECO-ah 'Revisiting the Aizawl Scenario- a workshop to improve disaster resilience in Aizawl-and beyond' tih thupui hmangin zirhona hun an buatsaih a, DM&R Minister Lalchamliana chuan khuallian niin a hmanpui a, National Disaster Management Authority (NDMA) member Krishna S. Vatsa chu khualzahawm a ni.
Sawihona nei
June 1, 2022 khan Raj Bhavan-ah Governor Hari Babu Kambhampati leh Urban Development & Poverty Alleviation (UD&PA) Department hotulian te an thukhawm a. Khawpui leh khawlian deuha hmasawnna ruhrel lian tak tak UD&PA Department in a khawih mek leh SIPMIU chungchang te an sawiho
ZIRCHIANNA THLIRHO
Supply Minister K Lalrinliana hovin June 1, 2022 khan a pisa-ah Mizoram chhunga tuialhthei dahkhawlna (Oil Depot) siamna tur a ruahman Sihhmui leh Bairabi-a ram en mek feasibility study (a hman theih dawn leh dawn loh zirchianna) neih tawhna report thlirho a ni.
HORTI FAIR
Ni thum chhung awh Horticulture Fair 2022 (1-3 June, 2022), Aijal Club park a neih chu June 1, 2022 khan Chief Minister Zoramthanga chuan khuallian niin a hawng. Hawnna inkhawm hi RB McCabe Hall, Aijal Club ah buatsaih niin Prof. F Lalnunmawia, Vice Chairman, Horticulture Development Board chu khualzahawm a ni.
CM leh NDMA
Chief Minister Pu Zoramthanga chu June 1, 2022 tlai khan a chenna bungalow ah National Disaster Management Authority (NDMA) member Krishna Swaroop Vasta chuan hmu in, khuarel chhiat kaihhnawiha chetlak leh invenna chungchanga thu pawimawh an sawidun.
Cyber Jagrookta Diwas
June 2, 2022 khan Home Secretary H. Lalengmawia hovin Cyber Jagrookta Diwas denchhenin Home Department hotute a pisa-ah meeting an nei.
DAWR CHHUNZAWM
New Delhi-a cham mek Dr R. Lalthangliana, Higher & Technical Education, Health & Family Welfare leh Commerce & Industries changtu Minister chuan thahnemngai takin sawrkar laipui a dawr chhunzawm zel.
Share now