The Week that Was on March 13, 2022
Hun i nei lo maw! Kar hmasa chhunga Mizoram tana thil pawimawh thleng te tawi, mahse, funkim siin chhiar tur dahna a ni e. Hun reilotea i chhiar zawh mai theih turin chhawp chhuah a ni e..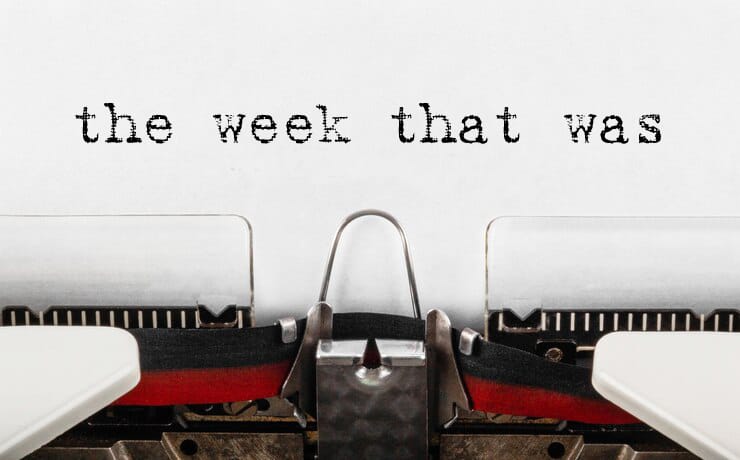 SUBVENSION SCHEME
Dr. R. Lalthangliana, Commerce & Industries Minister chuan March 7, 2022 khan MSME ta tana Interest Subvension Scheme Commerce & Industries Conference Hall-a neih chu a hmanpui. He hunah hian Florence Zotluangpuii, MCS, Director, Commerce & Industries chu khual zahawm a ni.
TRAINING KHAR
March 7, 2022 khan NEC Phase II kaltlanga Mizoram Youth Commission buatsaih 'Livelihood Generation for Returned Migrants Workers due to pandemic outbreak Covid-19' kharna chu Economics & Statistic Conference Hall-ah hman a ni. He Food Processing Training, Mizoram Food Processing & Research Training Center, Seling-ah hman zawh tak kharna inkhawmah Mizoram Youth Commission Chairman, Dr. Vanlaltanpuia, MLA chu khuallian a ni.
Zirtir uar turin ngen
Aizawl, the 7th March 2022: Governor Hari Babu Kambhampati chuan March 7, 2022 khan State Bank of India (SBI), Mizoram hotute chua Raj Bhavan-ah a kawm a. Mizoram mipui te hnena Bank tangkaina leh mawhphurhna te uar zawka zirtirna pek a tul na te leh social security scheme hrang hrang dil theih te chungchang sawi uar a tul dan te a sawiho pui. Mizoram sum thawh chhuah ti pung tura Entrepreneur te pawimawh na leh Bank awlsam zawka an dawr theih a pawimawh chungchang pawh sawi a ni.
Change-Maker'
Aizawl the 9th March, 2022 : State Institute of Rural Development & Panchayati Raj (SIRD&PR), Mizoram leh National Commission for Women, New Delhi tangkawp buatsaih, Aizawl Municipal Corporation (AMC) Ward IX - XIX huamchhunga thlanbik Local Council member hmeichhiate tan ni thum (9 – 11.3.2022) chhung awh tur Capacity Building Programme on 'She is a Change-Maker' for Women in Politics chu 9.3.2022 khan SIRD&PR, Durtlang Leitan-ah a hawnna hun neih a ni.
VP leh CM
Ni hnih cham tura Mizoram lo kal Vice President Pu M. Venkaiah Naidu chu March 9, 2022 khan Raj Bhavan-ah Chief Minister Pu Zoramthanga chuan hmu in an inkawm a. Governor Pu Hari Babu Kambhampati pawh he inkawmnaah hian a tel a ni.
Cultural Programme nei
March 9, 2022 khan Circular Lawn, Raj Bhavan-ah zan 2 riaka Mizoram rawn tlawh tu, Vice President M.Venkaiah Naidu pualin Governor Hari Babu Kambhampati chuan Cultural Programme a buatsaih.
THU SAWI
Aizawl the 10th March, 2022: Mizoram Legislative Assembly pariatna Session vawi kua na chu March 10, 2022 khan a tiak a, Mizorama cham mek Vice President M. Venkaiah Naidu chuan chawhma session ah thu a sawi a. Governor Hari Babu Kambhampati pawh he hunah hian a tel a ni.
TUKTHUAN KIL HO
March 10, 2022 khan Chief Minister Zoramthanga chuan Vice-President M. Venkaiah Naidu pualin Raj Bhavan ah tukthuan a buatsaih a. He hunah hian Governor Hari Babu Kambhampati leh Cabinet Minister-te an tel bawk a ni.
SIAHA-AH NEI
March 10, 2022 khan DRDA District Rural Resource Centre, Siaha-ah Laima Chozah IAS (Rtd), State Election Commissioner chuan kumin MADC hnuaia 12th MDC General Election lo awm tura Siaha district inbuatsaihna te thlirlawka, sawiho pui turin District-a MCS leh MPS officer te a meeting pui.
Share now