The Week that Was on March 27, 2022
Hun i nei lo maw! Kar hmasa chhunga Mizoram tana thil pawimawh thleng te tawi, mahse, funkim siin chhiar tur dahna a ni e. Hun reilotea i chhiar zawh mai theih turin chhawp chhuah a ni e..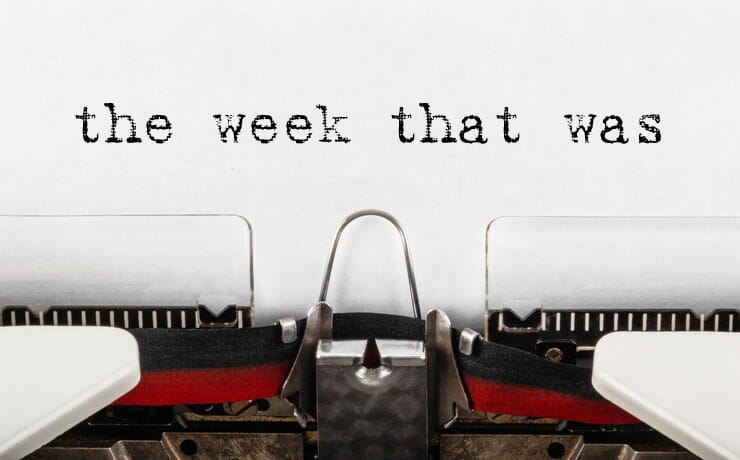 Training hawng
Home Minister Lalchamliana chuan March 21, 2022 khan National Institute of Electronics & Information Communication (NIELIT) Zuangtui in Mizoram Police hnuaia hnathawkte mi 38 tana ni 3 awh tur Cyber Crime hnuhma chhuina training 'Beginner Level of Digital Forensic and Cyber Crime Investigation with Hands-On' tih chu a hawng.
KHUM 50 HLAN
March 21, 2022 khan State Bank of India chuan, Corporate Social Responsibility hnuaiah ICU khum 50 (sawmnga) Mizoram sorkar hnenah an hlan. Inkhawm hi Chief Secretary pisa ah neih niin, SBI aiawhin Lunkim Thangboi, General Manager chuan Chief Secretary Renu Sharma hnenah a hlan a ni.
MPSC member lalut
Governor Hari Babu Kambhampati chuan March 22, 2022 khan Durbar Hall, Raj Bhavan-ah Vanlalngaihsaka IAS (Rtd) chu Member, Mizoram Public Service Commission (MPSC) atan rinawmna thu tiam tirin a lalut.
MASA
March 22, 2022 khan Mizoram Agriculture Service Association (MASA) chuan Tourist Lodge, Chaltlang ah General Conference Vawi 8-na an hmang a, Agriculture Minister C. Lalrinsanga chuan khuallian niin a hmanpui a, Agriculture Secretary J. Hmingthan- mawia chu khual zahawm a ni.
Ailawng Film City
Information & Public Relations Minister Lalruatkima chuan March 22, 2022 khan Information & Public Relations Department, Mizoram Film Forum (MFF) leh Ailawng khawtlang te thawhhona leh hmalaknaa siam Ailawng Film City a hawng a. Film City Peng pakhat film shoot/ siamna atana set-a hman theih tur Zokhua hawnna programme chu khuallian niin a hmanpui zui nghal a ni.
WORLD WATER DAY
World Water Day chu March 21, 2022 khan Chief Minister Zoramthanga hovin Chanmari YMA Hall-ah PHE Department leh Central YMA tangkawp buatsaihin hman a ni. Kumin World Water Day thupui chu "Groundwater, making the invisible visible" (Leihnuai tui: Hmuh theih loh kha hmuh theihah) tih a ni.
PMAY (URBAN)
March 22, 2022 khan Urban Development & Poverty Alleviation Department hnuaia Pradhan Mantri Awas Yojana (Urban) : Housing For All 2nd Detailed Project Report angin Aizawl khawchhungah Zone 4 a inthenin Sensitization Programme neih a ni a. Ramhlun Indoor Stadium, Republic YMA Hall, Central YMA Hall leh Vaivakawn YMA Hall ahhun hman a ni a, beneficiary te hriattur leh tih tur hrang hrang an sawi a ni.
MJA GOLDEN JUBILEE
Chief Minister Zoramthanga chuan March 23, 2022 khan Mizoram Journalists' Associations (MJA) ten kum 50 tlin lawmna an buatsaihah khuallian niin a hmanpui. Golden Jubilee programme hi Dawrpui Multipurpose Hall-ah hman niin, Information & Public Relations Minister Lalruatkima chu khualzahawm a ni.
AHF hmun tlawh
March 23, 2022 khan Health Minister Dr. R. Lalthangliana chuan AIDS Healthcare Foundation (AHF) Chief of Global Advocacy & Policy Terri Ford sawmna chhangin AHF AIDS Outreach Centre, Fort Worth, Texas, USA a tlawh.
HMASA BER HAWNG
Nizung chakna hmanga thlai leh thei tharchhuah metric ton 10 thlenga vawn that theihna tura ruahman Solar Cold Storage, Mizorama hmasa ber tur chu March 24, 2022 khan Deputy Chief Minister Tawnluia'n KVK Khawzawl-ah hman theih turin a hawng.
Rajya Sainik Board
Governor Hari Babu Kambhampati hovin March 24, 2022 khan Durbar Hall, Raj Bhavan-ah Mizoram Rajya Sainik Board (MRSB) thutkhawm vawi 17-na neih a ni a. He hunah hian Chief Minister Zoramthanga pawh Vice President a nihna angin a tel a ni. MRSB meeting hi kumtin vawi 1 neih tur a nih lain hrileng vangin kum 3 chhung chu neih a ni lo.
Lift 2 hawng
Aizawl Civil Hospital a OPD Building (Block C) leh Obstetrics & Gynaecology Building (Block J) a Lift bun thar 2 te chu ni March 22 khan Aizawl DC Dr. Lalhriatzuali Ralte, Chairman, RKS Governing Board Civil Hospital Aizawl ni bawk chuan mipuite hman theia atan a hawng a.
Dy. CM-in TLAWH
Deputy Chief Minister Tawnluia, chuan 24.3 2022 khan Khawzawl khawpui chhunga Sawrkar hmasawnna ruhrel siam mek leh hmachhawp te tlawhin a enfiah a, DRDA Office sakna tur lungphum a phum bawk.
Share now