The Week that Was on March 5, 2023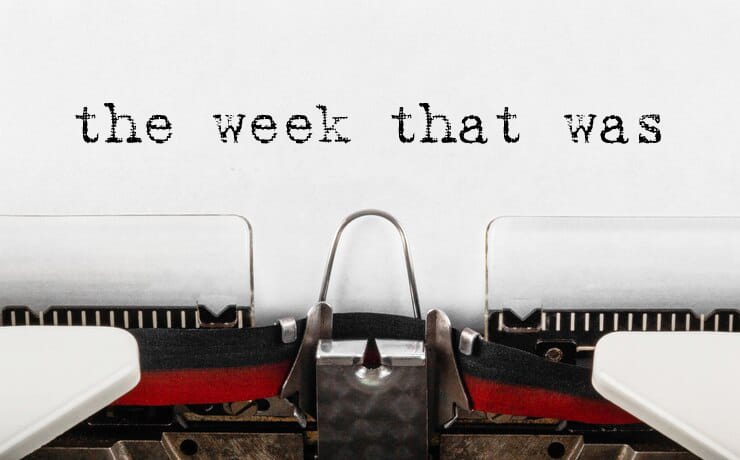 EBSB North East Yuva Sangam a tel tur vailiam
Aizawl : February 27, 2023khan NIT Mizoram leh Government Aizawl North College(GANC) zirlai 25 leh Zirtirtute 4 te chu Ek Bharat Shreshtha Bharat North East Yuva Sangam(EBSB North East Yuva Sangam) program IIM, Rohtak, Haryana a tel turin Raj Bhavan atangin Governor Hari Babu Kambhampati chuan a vai liam.
Flag Off puala Program hi Raj Bhavan Courtyard-ah buatsaih a ni a. Governor Hari Babu Kambhampati chuan zirlaite fuihna thu sawiin EBSB North East Yuva Sangam program chu hlawk taka hmang turin duhsakna a hlan a ni.
Loan lak tur atana inremna ziak
Aizawl : JICA tanpuinaa cheng vaibelchhe 700 senga din tur Mizoram State Super-Speciality Cancer and Research Centre atana loan agreement chu February 27, 2023 khan New Delhi-ah India sawrkar leh Japan sawrkar te'n an ziak fel ta.
Loan agreement hi Ministry of Finance, North Block, New Delhi-ah ziah niin India sawrkar aiawhin Rajat Kumar Mishra, Additional Secretary, Dept. of Economic Affairs, Ministry of Finance in a hming a ziak a, Japan sawrkar aiawhin Saito Mitsunori, Chief Representative, JICA in hming a ziah hnan ve thung.
Union minister-in hotulu leh NGO te meeting neihpui
Lunglei : Sawrkar Laipui Minister of State for Tribal Affairs Smt Renuka Singh Saruta chuan February 27 khan zan khat riak turin Lunglei alo thleng.
Minister hian Mara Tribal Girls' Hostel Lunglawn, Lunglei a hawn hnuah Lunglei DC Conference Hall-ah Lunglei District Head of Office te meeting a neihpui a. Meeting neih zawhah hian Lunglei District-a NGO hruaitute leh tribal leaders te inkawmhona hun a hmanpui a ni.
Art Exhibition hawng
Aizaw : I&PR Minister Lalruatkima chuan February 28 khan Vanapa Hall-ah Chapchar Kut 2023 denchhena Art Exhibition buatsaih chu a hawng.
Art Exhibition-ah hian Painting, Sculpture leh Thlalakte pho lan a ni a. Hawnna inkhawm hi P.B. Lianthangpuii, Joint Director I&PR in a kaihruai a ni. Art Exhibition ah hian painting 90 leh thlalak 114 phochhuah a ni.
Union minister-in Mamit tlawh
Mamit : Faggan Singh Kulaste, Union Minister of State for Steel and Rural Development, Gov't. of India chuan February 28, 2023 khan Mamit tlawhin Tourist Lodge Mamit-ah Lalnunhlua, Mamit District Bawrhsap bakah Officials dangte'n an lo dawngsawng.
Union Minister of State hian Mamit khawpui chhunga Sawrkar Department hrang hrang hotute DC Conference Hall, Mamit-ah meeting a neihpui nghal a. HD Lalpekmawia, PD, DRDO chuan Mamit District chhunga hnathawh te leh an hmalakna te a lem nen a entir a, harsatna an neih te sawiho zui nghal a ni.
Edutech Festival nei
Aizawl 28th February 2023: 27.2.2023 khan Information & Communication Technology (ICT) leh SCERT, School Education Department, Govt. of Mizoram chuan Edutech Festival 2023 a buatsaih a, Festival hawnna hi SCERT Compound tualzawlah neih a ni. He hunah hian Dr.Lalzirmawia Chhangte, I.A.S., Secretary, School Education Department chu khuallian a ni.
Union Minister of State leh Governor inkawm
Aizawl: Steel leh Rural Development changtu Union Minister of State Pu Faggan Singh Kulaste chuan March 1 zan khan Mizoram Governor Dr.Hari Babu Kambhampati chu a chenna Raj Bhavan ah tlawhin inkawmna hun an hmang.
Union Minister hian February 28 khan Mamit District a tlawh hnuah zan khat riak turin Raj Bhavan ah kir a. Governor Dr Hari Babu Kambhampati nen Mamit District chhunga sawrkar laipui leh state hmalakna te, ruhrel din chungchangah leh mipui mimir khawsak phung chawikan chungchang te, kawngpui leh inbiakpawhna tihchangtlun dan tur thil pawimawh te an sawi dun a ni.
Hero MotoCorp-in Mizoram Police hnenah Motorcycle/Bike 100 hlan
Aizawl : March 1, 2023 khan Hero MotoCorp chuan an CSR scheme 'Hero We Care' hnuaia Mizoram Police hnena Motorcycle/Bike 100 an pek chu hlanchhawnna hun neih a ni a, Pu Lalchamliana, Home Minister chuan khuallian niin a hman pui.
He hun hi 1st MAP ground-ah hman a ni a, Mizoram Police hotute leh Hero MotoCorp hotute an tel. Lalchamliana chuan, Heromotocorp-ten Mizoram Police te hman tur Bike 100 an pe chu a lawm thu a sawi.
G20 Palai ten Lengpui Airport tluang takin thleng
Aizawl: March 1, 2023 khan Group of Twenty(G20) Business Meeting, Aizawl a tel tur ram hrang hrang palai te chuan Lengpui Airport an thleng.
Lengpui Airport-ah hian Art & Culture Department hnuaia Institute of Music and Fine Arts atanga zirchhuak ten palaite hi khuallam hmanga lo lawmin an ni bakah hian Darbu Zaipawl ten an lo lawm bawk a ni.
International Womens Day hmang
Aizawl : March 1, 2023 khan Women & Child Development Minister Er. Lalrinawma chuan a Office chamber MINECO-ah International Women's Day -2023 hawnna hun a hmang.
Minister Er. Lalrinawma chuan International Women's Day hawnna thu sawiin Kum 1975-ah United Nations-in Hmeichhiate Ni hi a lo hmang tan, tiin 1977-ah UN chuan a member ramte hnenah kumtinin an ram tih dan phung milin March ni 8 hi Hmeichhiate dikna chanvo leh khawvel remna ni a hmang turin a rel ta a ni, a ti.
Governor leh Union Minister Som Parkashinkawm
Aizawl : Raj Bhavan-ah Governor Hari Babu Kambhampati leh G-20 Business Summit a rawn tel, Shri Som Parkash, Union Minister of State for Commerce & Industries te chu March 1, 2023 khan an inkawm.
Governor chuan a mikhual hi Mizoramah lo lawmin Mizoram dinhmun tlangpui te a lo hrilh a. Commerce & Industries sector bikah tun dinhmunah Mizoramah sawi tham la awm lo mah se, kawngpui tha leh rel kawng a lo luh hun chuan hmalakna tam zawk a awm theih a rin thu a hrilh bawk a ni.
CM leh German Consul inkawm
Aizawl: Chief Minister Zoramthanga chu 1.03.2023 khan a chenna bungalow ah India rama German Consul General Manfred Auster nen an inkawm.
Chief Minister leh German Consul General hian Mizoram economy chungchang te sawi dunin, thenawm ramte nena inlaichinna leh ram inri na/ border a awm a nih avanga Mizoram pawimawhna te leh thu pawimawh dangte an sawi.
G-20 palai te pualin State Banquet leh Cultural Program buatsaih
Aizawl: March 1, 2023 khan Circular Lawn, Raj Bhavan-ah Governor Dr Hari Babu Kambhampati chuan Business 20(B20) of G20 intawhkhawmna a rawn tel – India ram mi pawimawh te leh G-20 ram palai rual te lo lawmna ruai leh cultural program a buatsaih.
March 1-3 chhung khan Mizoram chuan G20 hnuaia intawhkhawmna pawimawh tak, sumdawnna chungchanga sawihona leh inrawnkhawm na Business 20(B20) a thleng a ni.
LMC inthlan tura hmeichhe ward puang
Lunglei : March 2, 2023 khan State Election Commission kaihhruaiin State Election Commissioner Laima Chozah, IAS (Rtd) hovin Lunglei DC Conference Hall-ah kumina Lunglei Municipal Council (LMC) inthlanna hmasa ber neih tur atan Ram Danpui in hmeichhia te tana ram leh tualchhung inrelbawlnaah seat awm atanga za zelah 33 a zuahsak (reserved) thlanna (draw of lots) neih a ni.
Hmeichhia te tana LMC a Seat 4, Female Reserved Ward atan – Ward II (Serkawn, Zohnuai), Ward VIII (Ramthar, Farm Veng), Ward V (Sazaikawn, Hauruang, Rahsiveng) leh Ward X ( Sethlun, Luangmual, Theiriat, Hrangchalkawn) te an ni. Draw of Lots ah hian MHIP, YMA, MUP leh MJA aiawhten an pawt a ni.
B20 meeting nei
Aizawl : G20 hnuaia meeting peng pakhat B20 Meeting, Aizawla nghah chuMarch 2, 2023 khan Mizoram University Auditorium-ah a hawnna inkhawm neih a ni a. He hunah hian Chief Minister Zoramthanga, Minister of State for Commerce & Industries Som Parkash leh Minister of State, External Affairs Dr. R. K. Ranjan Singh te'n an telpui a ni.
B20 meeting hawnna inkhawm hi Confederation of Indian Industry (CII) Co-Chairman Pradeep Bagla chuan kaihruaiin kalkhawmte lawmna thu a sawi a. Chief Minister chuan India rama G20 meeting nei tur zingah Mizoram leh hmarchhak state dangte a nghah a ni tel chu lawmawm tiin Prime Minister Narendra Modi chungah pawh lawmthu a sawi a. Mizoram hi investment tihna hmun tha tak a nihna he meeting hian a phochhuah ngei a beisei thu a sawi.
Latest News & Chhiar Hlawh