The Week that Was on March 6, 2022
Hun i nei lo maw! Kar hmasa chhunga Mizoram tana thil pawimawh thleng te tawi, mahse, funkim siin chhiar tur dahna a ni e. Hun reilotea i chhiar zawh mai theih turin chhawp chhuah a ni e..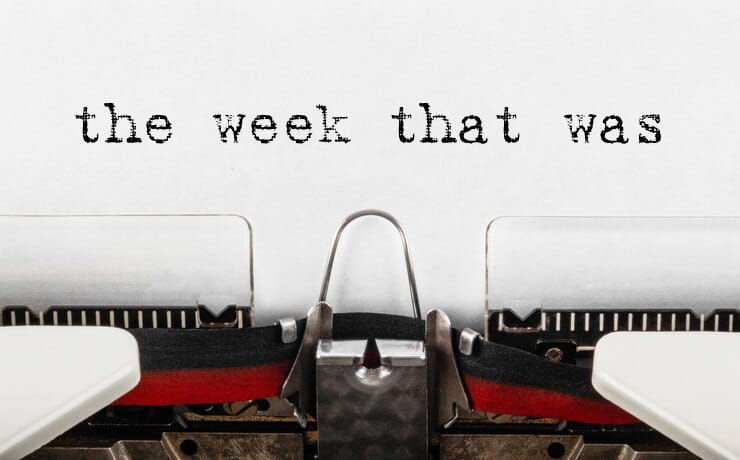 Meeting neihpui
Health Minister Dr. R. Lalthangliana'n February 28, 2022 khan Mizorama lo zin mek Union Minister of State for Health & Family Welfare Dr. Bharati Pravin Pawar chu MINECO Conference Hall ah meeting a neih pui a, hriselna kawnga an ngaihpawimawh thil hrang hrang a sawi a Health Minister chuan Mizoram mamawhte Union Minister hnenah ziakin a thlen bawk.
NATIONAL SCIENCE DAY, 2022
February 28, 2022 khan Mizoram Science, Technology & Innovation Council (MISTIC), Directorate of Science & Technology, Planning Department, Govt. of Mizoram buatsaihin Innovation Facility Centre Exhibition Hall, MINECO, Aizawl-ah 'National Science Day, 2022' hman a ni a. Kumin National Science Day puala thupui chu 'Integrated Approach in Science & Technology for Sustainable Future' tih a ni.
NID 2022
March 1, 2022 kha National Immunization Day 2022 (NID) a nih angin Mizoram hmun hrang hrangah he ni hi hman a ni a, naupang kum nga hnuai lam zenghri danna pek runpui neih a ni.
Expo hawng
Commerce and Industries Minister Dr R.Lalthangliana chuan March 1, 2022 khan Millenium Centre Roof Top Exhibition Hall ah Mizoram Handloom & Handicrafts Development Corporation Ltd. (ZOHANDCO) buatsaih kar hnih awh tur State Handloom Expo. a hawng.
THUKHAWM
24th State Advisory committee chu March 2, 2022 khan Aijal Club-ah R.Thanga, Chairperson, Joint Electricity Regulatory Commission for Manipur and Mizoram kaihhruaina hnuaiah an thukhawm a. SAC members te bakah P&E Engineer-in-Chief leh officers ten meeting hi an telpui a ni.
Meeting nei
Ports, Shipping & Waterways changtu Union Minister Sarbananda Sonowal hovin March 2, 2022 khan SAD Conference Hall, MINECO-ah Mizoram chhunga lui lian te cheibawl a, inkalpawhna inland water way siam dan tur an rel a. Meeting-ah hian Transport Minister TJ Lalnuntluanga, Chief Secretary Dr.Renu Sharma leh mi
pawimawh dang te an tel a ni.
Sonowal-a'n kawm
Chief Minister Zoramthanga chu March 2, 2022 khan Union Minister of Ports, Shipping and Waterways, Sarbananda Sonowal chuan a chenna inah hmu in an inkawm.
Sarbananda Sonowal, hian hemi ni vek hian Governor Hari Babu Kambhampati chu Raj Bhavan-ah a kawm bawk.
Union Min hovin hawng
AYUSH Hospital 6 (50 bedded pathum leh 10 bedded pathum) sakna tur lungphumna leh AYUSH Health & Wellness Centre unit 24 hawnna chu March 3, 2022 khan Dawrpui Multipurpose Hall-ah buatsaih a ni a. Chief Minister Zoramthanga chu khuallian niin, sawrkar laipuia Ministry of AYUSH leh Ministry of Ports, Shipping and Waterways changtu Union Cabinet Minister Sarbananda Sonowal chu khualzahawm a ni.
Science & Maths Olympiad
Aizawl, the 3rd March 3, 2022 khan Mizoram Samagra Shiksha buatsaih State Level Science & Mathematics Olympiad 2022 result puan leh lawmman semna inkhawm chu Conference Hall, School Education Complex, Mc Donald Hill, Aizawl-ah neih a ni a. L. Thangmawia Vice Chairman HRD chuan khuallian niin a hmanpui.
TPT Committee
Bawrhsap Dr. Lalhriatzuali Ralte kaihhruaina in District TPT Committee hmasa ber Dt. 01.03.2022 khan neih a ni a. He committee ah hian CMO(East & West), Specialist Doctor te bakah CYMA leh MHIP aiawh te an tel a. He meeting hian a tarn thei ang ber mipuite hnena awareness pek ni se tiin a rel a. Chak taka hmalak a nih theih nan Committee peng hrang hrang pawn CMO te kaihhruaina hnuaia din tura ruahhmanna siam a ni.
MJA-IN TLAWH
Mizoram Journalists' Association, Mamit District leh District Information & Public Relations Officer, Mamit te chuan PHED Mamit hnuaia NABARD fund a thawh RIDF Project hnuaia kalpui chu a hmun Phaizau-ah kalin an tlawh.
Share now