The Week that was on May 1, 2022
Hun i nei lo maw! Kar hmasa chhunga Mizoram tana thil pawimawh thleng te tawi, mahse, funkim siin chhiar tur dahna a ni e. Hun reilotea i chhiar zawh mai theih turin chhawp chhuah a ni e..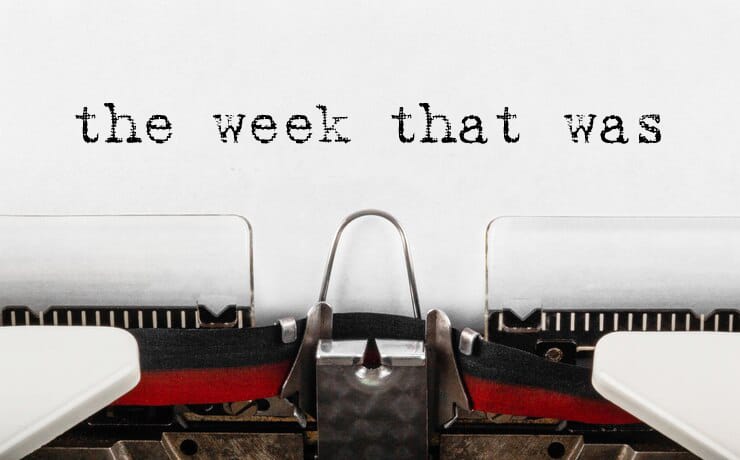 Bangladesh minister haw
Zan thum riaka Mizoram lo zin Bangladesh Commerce Minister Tipu Munshi leh amah tawiawmtu te chuan April 25, 2022 khan Aizawl chhuahsanin Kolkata an pan a. Industries & Commerce Minister Dr. R. Lalthangliana leh official dangten Lengpui Airport ah an thlah.
Foundation Day
Chief Minister Zoramthanga chuan April 25, 2022 khan Mizo Academy of Letters (MAL) din champha (Foundation Day) puala a lawmna hun buatsaih ah khuallian niin a hmanpui a, Book of the Year 2021 atana thlan 'Hnam Ropuite U Tho R'u Le' ziaktu Lalhruaitluanga Chawngte hnenah lawmman a hlan.
Workshop hmanpui
April 26, 2022 khan Rural Development changtu Minister Lalruatkima chuan vawiin khan Mizoram State Rural Livelihoods Mission (MzSRLM) Annual Action Plan 2022-23 Roll Out Workshop hawnna chu Chanmari YMA Hall ah a hmanpui.
Education in Mizoram
Education Department, Government Aizawl West College (GAWC) in Mizorama Zirna kalpui meka zirna leh zirna kaihnawih thil pawimawh zirchiana lehkhabu a buatsaih, "Issues concerning Education in Mizoram" chu April 28, 2022 khan TJ Lalnuntluanga, Minister of State, Law & Judicial, etc., Auditorium, GAWC-ah a tlangzarh.
IGNOU Convocation
IGNOU hmunpui New Delhi a Convocation vawi 35-na hman a nih rualin April 26, 2022 khan Aizawl, IGNOU Regional Centre pawhin Aizawl-ah Convocation hi an hmang a, Mizoram University Vice Chancellor Prof. K.R.S. Sambasiva Rao-in Convocation hi Aizawlah a hmanpui a ni.
Kisan Mela 2020
Prime Minister Shri Narendra Modi kaihhruaina in India ram independence kum 75 denchhenin ram pumpui ah 'Azadi ka Amrit Mahotsav' kut ropui hman mek a ni a. He kut hian mi zawng zawng a huam vekin India ram pumpuiah March 12, 2021 atang khan kalpui tan niin Mizorama chuan March 26, 2022 atang khan mela huai hawt tan a ni a, August 15, 2023 thleng kalpui tum a ni. Mizoramah pawh hmun hrang hrangah hman a ni.
North East Sports Week
North East Regional Sports Week in celebration of Azadi Ka Amrit Mahotsav (AKAM) Ni 28 April – 4 May, 2022 chhunga Imphal, Manipur a neih tur atan 26.4.2022 khan Mizo infiammite chuan Aizawl an chhuahsan a, Discipline panga (5) – Archery, Badminton, Boxing, Football and Table Tennis-ah te inelna hi neih a ni ang.
Build Heritage of Mizoram 2021
Chief Minister Zoramthanga chuan 26.4.2022 khan INTACH Mizoram Chapter lehkhabu siam 'Built Heritage of Mizoram 2021', Mizorama building hlui ding lai chanchin ziahna chu CM Conference Hall-ah a tlangzarh. Art & Culture Minister R. Lalzirliana pawh he hunah hian a tel a ni.
PM hovin CM-te
Prime Minister Pu Narendra Modi chuan April 27, 2022 khan India state leh UT Chief Minister/ Lt. Governor te chu Covid-19 hrileng meka an dinhmun leh hmalak zel dan tur chungchangah video-conference a neihpui.
Zirtirtute leh Guv.
April 28, 2022 khan Mizoram Hindi Shikshak Sangh(CSS) hruaitute chuan Raj Bhavan-ah Governor Hari Babu Kambhampati an kawm a. Mizorama Hindi tawng tihlar a nih dan tur te leh Hindi Zirtirtute dinhmun siamthat ngai te an sawipui a ni.
Share now