The Week that Was on November 27, 2022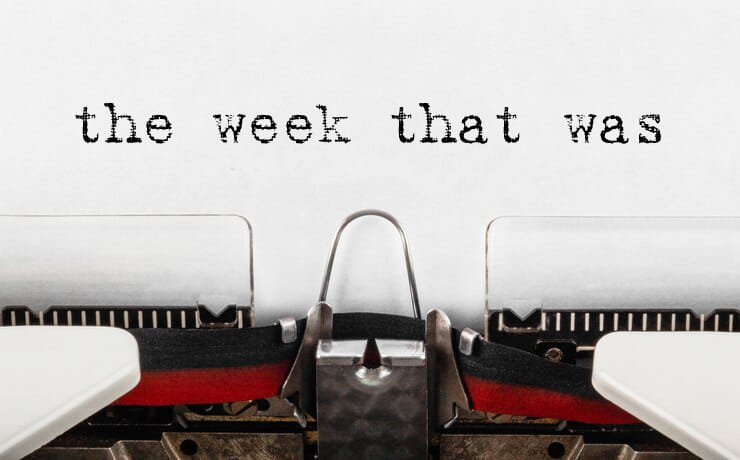 PAWT SEI
Sawrkai laipui chuan National Food Security Act, 2013 hnuaia Fair Price Shop kaltlanga subsidy a buhfai dawngtu Ration Card neitu zawng zawngten, an Ration Card leh an Adhaar Card an thlunzawm ngei tur a ni, tiin hriattirna a lo tichhuak tawh a. Hemi atana hun tiam hnuhnung ber atana sawrkar laipui bituk ni 30.9.2022 chu, ni 31.12.2022 ah pawh sei a ni.
PHARMACY WEEK
Mizoram Pharmacists' Association huaihawtin DHME Conference Room, MINECO-ah 61st National Pharmacy Week denchhenin November 21, 2022 khan Seminar on Development of Pharmaceutical Sciences in Mizoram chu Dr. R. Lalthangliana'n hawngin National Pharmacy Week hawnna hun a hmang nghal bawk.
Appointment pe
Union Minister of State Ashwini Kumar Choubey chuan November 22 khan Prime Minister in Rozgar mela puala India ram puma thalai 71000 hnena online video conference kaltlanga appointment a pek chhuahna program Assam Rifle Loch Hall Aizawl atangin a hmanpui a, Mizoram chhung atanga thalai 79 hna hmu tharte hnenah appointment letter a hlan nghal bawk a ni.
COM thukhawm
Chief Minister Zoramthanga hovin 22.11.2022 khan CM Cabinet Meeting room-ah Cabinet Meeting neih a ni. Bangladesh atanga sahimna zawnga Mizorama rawn raltlan, Parva a awm mek te chu theih ang anga lo tuamhlawm zui zel ni se an ti.
Semchhuak
November 23, 2022 khan CM Zoramthanga chuan a Discretionary Grant 2022-2023 atangin Mizoram hmun hrang hranga damdawi in, hnuchham in, rescue centre leh home hrang hrangah Krismas pualin tanpuina sumfai a sem chhuak a. A sum semchhuah hi Rs. 2,30,000 a ni.
Chawimawi
November 23, 2022 khan Assam Rifles' Investiture ceremony - 2022 chu Circular Lawn, Raj Bhavan-ah an buatsaih a. Goverchuan Assam Rifles sipai 18 hnenah chawimawina tangkapui leh thuziak a hlan.
CM & Union MOS
23.11.2022 khan CM Zoramthanga chu MacDonald Hill-a a chenna ah Union Minister of State Ashwini Kumar Choubey chuan tlawhin an inkawm.
ACLCA khawmpui
Aizawl City Local Council Association (ACLCA) chuan an General Assembly vawithumna chu November 23, 2022 khan Aizawl Vanapa Hall ah an hmang a. Dy. CM Tawnluia chu khuallian niin Aizawl Mayor Lalrinenga Sailo chu khualzahawm a ni.
DAWRPUI SCHOOL CENTENARY
24.11.2022 khan Aizawl E-II bialtu MLA & Minister of State Robert Romawia Royte chuan Khuallian niin Dawrpui Sikul Kum 100 tlin lawmna a hmanpui.
Science Congress
Rural Development Minister Lalruatkima chuan November 24, 2022 khan Mizorama science lama intawh-khawmna lian ber - Mizoram Science Congress 2022 chu Mizoram Legislative Assembly Annexe Conference Hall ah a hawnna programme khuallian niin a hmanpui.
Seminar on KMMTTP
November 24, 2022 khan 'National Seminar on the Kaladan Multi-modal Transit Transport Project (KMMTTP) : Prospects and Problems' chu Seminar Hall, School of Social Science MZU ah neih a ni a; C&I Minister Dr R. Lalthangliana chu khuallian niin a
hmanpui.
Latest News & Chhiar Hlawh