The Week that Was on October 9, 2022
Hun i nei lo maw! Kar hmasa chhunga Mizoram tana thil pawimawh leh chhinchhiahtlak thleng te, tawi, mahse, funkim siin chhiar tur dahna a ni e. Hun reilotea kar hmasa lama thil thleng te chhiar zawh mai theih turin chhawp chhuah a ni e.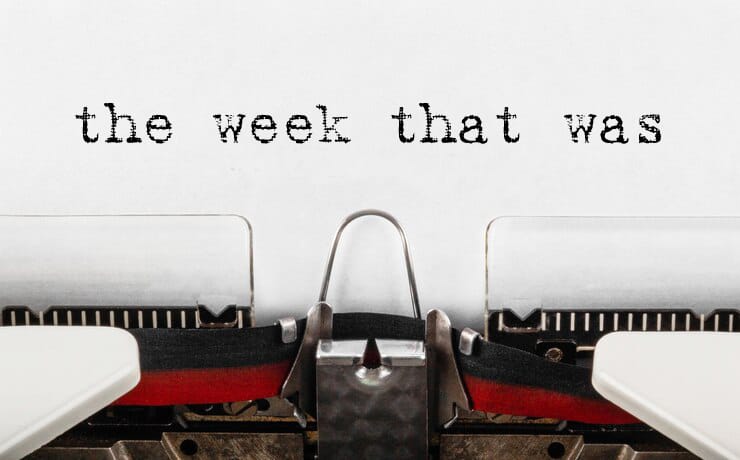 WILDLIFE WEEK
EF&CC Minister T.J Lalnuntluanga chuan October 3, 2022 khan 68th National Wildlife Week, 2022 chu Assembly Annexe-ah a hawng. Khuallian chuan India ram pumah kum tinin hman thin a ni tih a sawi.
CHAWLHBUK THIAT
October 3, 2022 khan K.Lalrinliana, Minister of State, Kolasib Assembly Constituency bialtu MLA ni bawk chuan Assam lamin Zophaia chawlhbuk saa hmalakna an kalpui chungchangah Bairabi Joint VC chairman kaihhruaina hnuaiah tlawmngai pawl te thutkhawmna a neihpui a. Assam lamin Chawlhbuk an sak hi thiahtir leh nghal a ni.
ZANGNADAWMNA PE
Pradhan Mantri Garib Kalyan Package (PMGKP): Insurance Policy hnuaia 'accidental loss of life due to Covid-19 related duty', Covid-19 kaihhnawih duty-a accident-a nunna chante tanpuina Rs 50,00,000/- chu ni 2.10.2022 khan Government of Mizoram hnuaia din Task Group on Insurance ten an dilsak mi pahnih, Lalpianvula leh Rohmingliana chhungten an dawng.
AR awmna tur
4.10.2022 khan CM Zoramthanga hovin Zokhawsanga Assam Rifles hmunpui hawnna inkhawm buatsaih dan tur Chief Minister office Conference Hall-ah ngaihtuah ho a ni. CM chuan September thlaa New Delhi a kal tumin Union Home Minister chu Zokhawsang Assam Rifles hmun hawnsak turin a sawm
MAMAWH SAWIPUI
Agriculture, Irrigation leh Cooperation Minister C. Lalrinsanga chuan October 3, 2022 khan Indian Council of Agriculture Research hnuaia Indian Institute of Horticultural Research (ICAR-IIHR) leh National Bureau of Agricultural Insect Resources (ICAR-NBAIR) hmun te tlawhin Bangalore-ah hun a hmang a. Scientist te hnenah Agriculture thiamna (Technology) Mizoram mamawh te a sawipui.
Evolution Fest
4. 10. 2022 khan Ministry of Culture bul tuma Mizo Department, Mizoram University leh Ace Events and Rentals te buatsaih Azadi Ka Amrit Mahotsav lawmna October ni 4 atanga 7 thleng awh tur Evolution Fest chu School Education Minister, Lalchhandama Ralte chuan Vanapa Hall kawtah a hawng
Meeting neih pui
Governor Hari Babu Kambhampati chuan October 4, 2022 khan Autonomous District Council (ADC) 3 - LADC, MADC leh CADC hotute leh ADC hmalakna kaihhnawih department hotulu te leh Principal Accountant General te Raj Bhavan-ah a ko a. ADC ten Comptroller and Auditor General of India hnena an sum hmanna chipchiar (Account Statement) a hun taka an thehluh theih dan tur te leh ADC kaihnawih thil pawimawh dang te sawiho a ni.
EXPO HAWNG
October 5, 2022 khan Trade, Commerce & Industries Minister Dr. R.Lalthangliana chuan Evolution Fest- Local Products Expo, Millennium Roof Top-ah a hawng.
C. LALROSANGA RUAT
October 6, 2022 khan Parliamentary Standing Committee on Health and Family Welfare Member atan C.Lalrosanga, MP (LS) chu ruat thar a ni a. He Committee-ah hian Lok Sabha MP 31 leh Rajya Sabha MP 10 an tel a, an Chairman chu Assam aṭanga Rajya Sabha MP Bhuba-neswar Kalita a ni.
CM leh AR IG
CM Zoramthanga chu 6.10.2022 khan a pisaah Major General V K Nambiar, YSM, SM, Inspector General Assam Rifles (East) thar chuan a pisaah hmuin an inkawm.
Share now