The Week that Was on September 25, 2022
Hun i nei lo maw! Kar hmasa chhunga Mizoram tana thil pawimawh leh chhinchhiahtlak thleng te, tawi, mahse, funkim siin chhiar tur dahna a ni e. Hun reilotea kar hmasa lama thil thleng te chhiar zawh mai theih turin chhawp chhuah a ni e.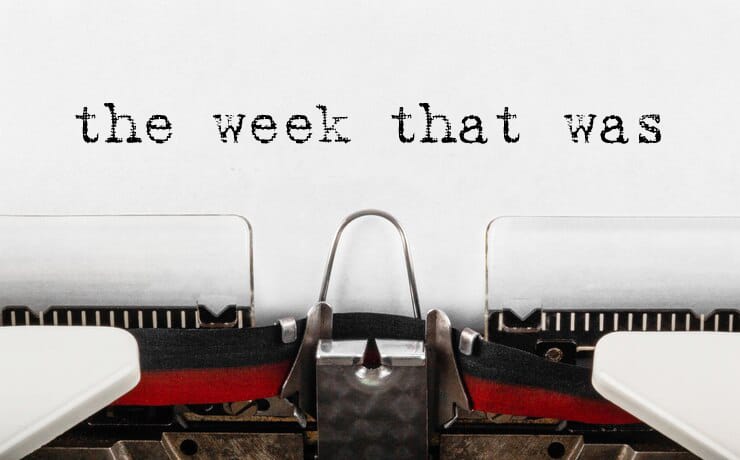 WORLD BAMBOO DAY
Horticulture Deparment buatsaihin September 19, 2022 khan World Bamboo Day pualin RB McCabe Hall, Aijal Club-ah hman a ni a, Bamboo Development Board Vice Chairman Dr.K.Pachhunga chu khuallian a ni. Chief Minister Zoramthanga chuan N.Delhi atangin he ni pual hian 'speech video message' a nei.
TB Natna umbo
September 19, 2022 khan Durbar Hall, Raj Bhavan-ah Governor Hari Babu Kambhampati chuan "State wide adoption of Pradhan Mantri TB Mukt Bharat Ahiyan" chu a hawng a. He hmalakna hian a thil tum chu kum 2025 ral hmaa Mizoram atanga Tuberculosis (TB) natna umbo a ni.
CONFERENCE-AH A TEL
Ni 3 awh State Tourism Ministers Conference Dharamshala, Himachal Pradesh-a neih meka tel ve Tourism Minister Robert Romawia Royte chuan 20.9.2022 khan power point presentation neiin thu a sawi a. "Mizoram chu ramngaw tamna, lui leh tlang awm dante pawh danglam bik a nih thu a sawi.
ADB leh CM
September 20, 2022 khan Chief Minister Zoramthanga chuan New Delhi-a Asian Development Bank (ADB) headquarters ah an Country Director Takeo Konishi leh Deputy Country Director Hoe Yun Jeong te nen Mizoram mamawh chi hrang hrang an sawiho.
HUB HAWNG
Cooperation Minister C. Lalrinsanga chuan September 21, 2022 khan MIZOFED Supply Chain Main Hub(Godown) chu Zuangtui, Aizawl ah a hawng. Federation hruaitute leh MIZOFED chhungkua te chungah lawmthu a sawi.
CM 2 inkawm
Mizoram leh Assam Chief Minister Zoramthanga leh Himanta Biswa Sarma te chu 21.09.2022 khan Assam House, 1 Bordoloi Marg, New Delhi ah state pahnih inlaichinna chung-changah an inkawm. CM te inkawmna ah hian ramri leh Kuhva chungchang an sawidun.
President & CM
Delhi a cham mek Chief Minister Zoramthanga chuan September 20, 2022 khan President Droupadi Murmu chu Rashtrapai Bhavan ah hmu in an inkawm.
MEDIA WORKSHOP
September 22, 2022 khan Information & Public Relations Department leh CYMA buatsaih, Chanchinbu Enkawl Dan Zirhona: Media Workshop 2022 chu Central YMA Hall, Tuikhuahtlang, Aizawl-ah hman a ni a, I&PR Minister Lalruatkima chu khuallian a ni.
CM leh Health Min.
Chief Minister Zoramthanga chuan 22.09.2022 khan Union Minister of Health and Family Welfare Mansukh L. Mandaviya chu a pisa ah hmu in Health chung-changa Mizoram mamawh a thlen. CM chuan (ZMC) chung-chang a sawipui bawk.
CM leh SHAH
Chief Minister Zoramthanga chuan September 22, 2022 khan Union Home Minister Amit Shah chu a chenna inah hmu in an inkawm. Zokhawsang-a Assam Rifles headquarters chu hawng turin Union Home Minister chu a sawmin, ani pawhin rawn hawn ngei a tiam.
Review Meeting nei
Sawrkar Laipuia Minister of State for AYUSH leh Women & Child Development Dr. Munjpara Mahendrabhai chu 22. 09.2022 khan Mizoram a lo thleng a. Tlai-ah Aijal Club ah Mizorama AYUSH Directorate leh Women & Child Development Department hnathawh leh hmalakna te thlirin Department hotute Review Meeting a neihpui.
Share now