Walker Hayes
'Fancy Like' chu July, 2021 khan Billboard's Hot Country Songs chart-ah No. 1 a nihpui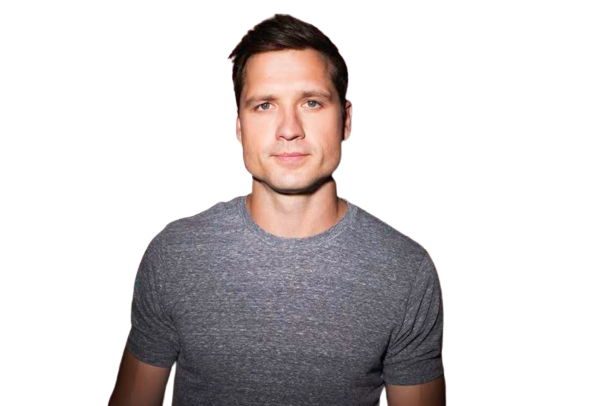 Billboard Hot 100 chart-a a hla, 'Fancy Like' tih No. 5-a awmpui mektu, American pop country singer Charles Edgar Walker Hayes hi December 27, 1979-a Mobile, Alabama-a piang a ni.
A pa, Charles Hayes hi ram leh in lei leh hralh lama sumdawng a ni a. Hayes-a hi Birmingham–Southern College atangin kum 2002 khan music lamah bachelor's degree a nei a, piano lamah thiamna sang tak a nei.
Hot Country Songs chart-ah a hla pali a lanpui tawh a, album pahnih a tichhuak tawh a. Capitol Records leh Monument Records atangin hla a tichhuak thin a, kum 2017 khan 'You Broke Up with Me' tih hla hmangin mi hriat a hlawh tan a, he hla hi a album hlawhtling tak, 'Boom'-a mi a ni.
Tuna hit ber pawl ni mek, 'Fancy Like' hi July, 2021 khan Billboard's Hot Country Songs chart-ah No. 1 a nihpui hial a ni.
Hayes-a hi kum 2005 khan a nupui nen Nashville-ah an an pem a, hei hi country music hmunpui niin an pem chhan pawh hei hi a ni a. A tirah chuan Nashville publishing company pakhatah hla phuahtu niin a thawk ve tang tang a, a hnuah Mercury Records Nashville nen contract an ziak ta a, a hnu lawkah an inremna chu an titawp a, Capitol Records Nashville nen an inrem leh ta a ni.
Kum 2010 khan a single hmasa ber, 'Pants' tih chu a tichhuak a, Hot Country Songs chart-ah September 18, 2010 khan No. 60 a kai ve phak a ni a. Roughstock-a mi, Kyle Ward chuan a hla hi star panga pek theihah pathum leh a chanve pein a fak hle a ni,
'Pants' hla hi Hayes-a hian December, 2010 khan a music video a siam nghe nghe a. Hei bakah hian '19 Kids and Counting'-ah episode khatah a lang a, Jill-i leh tuna a pasal ni ta, Derick-i chungchang a phuahna hla a phuah chu a sa nghe nghe.
'Pants' leh a single pahnihna, 'Why Wait for Summer' hi Capitol Records atanga a album tihchhuah, 'Reason to Rhyme'-ah a tel zui ta nghe nghe.
Hayes-a hi Colt Ford-in kum 2014-a album an tihchhuah, 'Thanks for Listening'-a an larpui, 'Dirty Side' kha a phuahtu zinga mi a ni a, a sakpui bawk a. Rodney Atkins-i'n kum 2014 tawp lama single-a a tihchhuah, 'Eat Sleep Love You Repeat' kha a phuah a ni ve bawk.
Capitol Records nena an contract a tawp hnuah amahin Costco tia indinin zai lamah hian a kal zui ta zel a ni.
Share now