Bengdar - Ana de Armas
Havana, Cuba-ah a piang a, khaw lian lo tak, Santa Cruz del Norte-ah a sei lian thung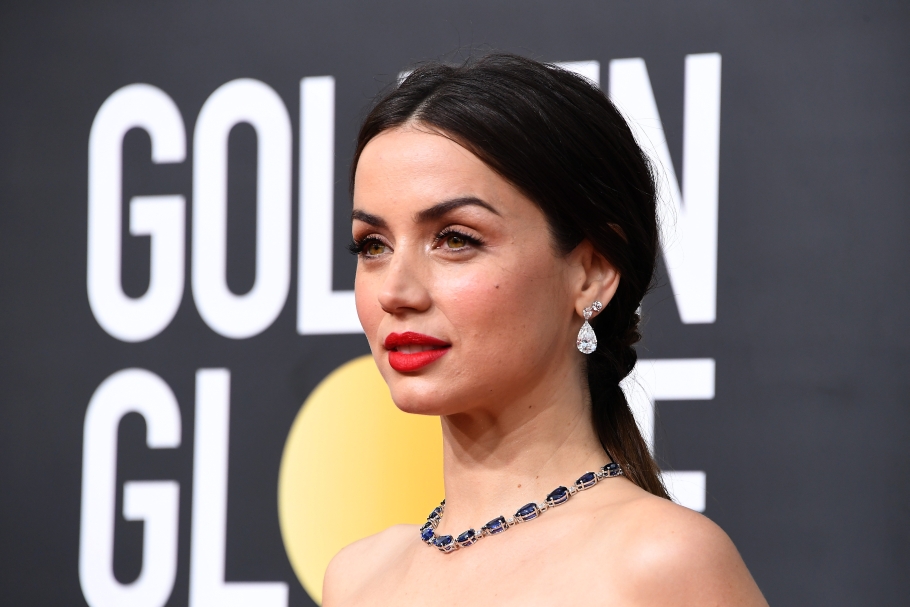 James Bond movie thar ber, 'No Time To Die'-a chang ve, Cuban lemchan thiam, Ana Celia de Armas Caso hi April 30, 1988 khan Havana, Cuba-ah a piang a, khaw lian lo tak, Santa Cruz del Norte-ah a sei lian thung.
Lemchan hi an ram lam atangin bul a tan a, hriat pawh a hlawh ve hle a. Kum 2006 khan romantic drama 'Una rosa de Francia'-ah a inlan a, fak a hlawh hle a ni. Kum 18 a nih laiin Madrid, Spain-ah a pem a, hetah hian popular teen drama hriat hlawh tak, 'El Internado'-ah season ruk chhung ngawt mai, kum 2007 atanga 2010 thleng a chang a, fak a hlawh hle a ni.
Spain atang hian Los Angeles-ah a pem leh , de Armas hi sap tawng hmanna film, erotic thriller 'Knock Knock'-ah kum 2015 khan a chang a, comedy-crime film 'War Dogs'-ah kum 2016 khan chang leh bawkin hemi kum vek hian sports biopic 'Hands of Stone' a chang bawk a, hengah hian langsar takah chang lo mah se fak a hlawh ve.
Hriat a hlawh tak takna chu kum 2017-a a channa, science fiction film 'Blade Runner 2049'-a a chan kha a ni a. Nurse Marta Cabrera-i lemah kum 2019 khan mystery film 'Knives Out'-ah a chang bawk a. de Armas hi hetah hian a chan that em avangin Golden Globe Award for Best Actress in a Comedy or Musical chawimawina a dawng ta hial a ni.
de Armas-i pa hi Ramón-a a ni a, hna chi hrang hrang thawk kual thin a ni a, bank manager, teacher, school principal, leh an khuaa deputy mayor hial pawh ni tawh a ni a, Soviet university-ah philosophy a lo zir ve tawh thin bawk.
A nu erawh Ana a ni a, education ministry-a human resources section-ah a thawk thin a. U mipa pakhat, Javier a nei a, ani hi New York-ah thlalatu a ni a, ani hi Cuban police chuan a thlalak velah sorkar pawi a khawih deuh avangin thubuai a nei hial hman.
de Armas hi Cuba ram Special Period an tih, chaw a hranpaa an dawn thin lai, tuialhthei van lai, power supply pawh awm mumal loh lai tawng chho a ni a. A naupan lai hi a sawi chhuak ve fo thin a; mahse, a hlimawm a tih thu a sawi thin.
A tleirawl chhuah thlengin internet a hmelhriat eih lo va, Cuba piah lam thil engmah hriat a nei lo tih theih a ni a. '20 minutes of cartoons on Saturday and the Sunday movie matinee' chu a en ve thin a, video leh DVD player an nei miah lo bawk.
Share now