FEATURE : Mau awmsa tha tawkah ngai
Aizawl veng thenkhata mau leh hruihnang hmanga kutthemthiamna lama eizawngte chuan an thil siam chhuah hrang hrangah Mizorama awmsa mau an hmang tih an sawi a, chung zingah chuan rawnal, rawthing, phulrua leh rawnghal te an hmang tam zual tih an sawi. Ram pawn atanga raw chi chawk luh chinte pawh a that rualin tuna kan neih sate hi thil siam chhuahna atan an tha tawk, an ti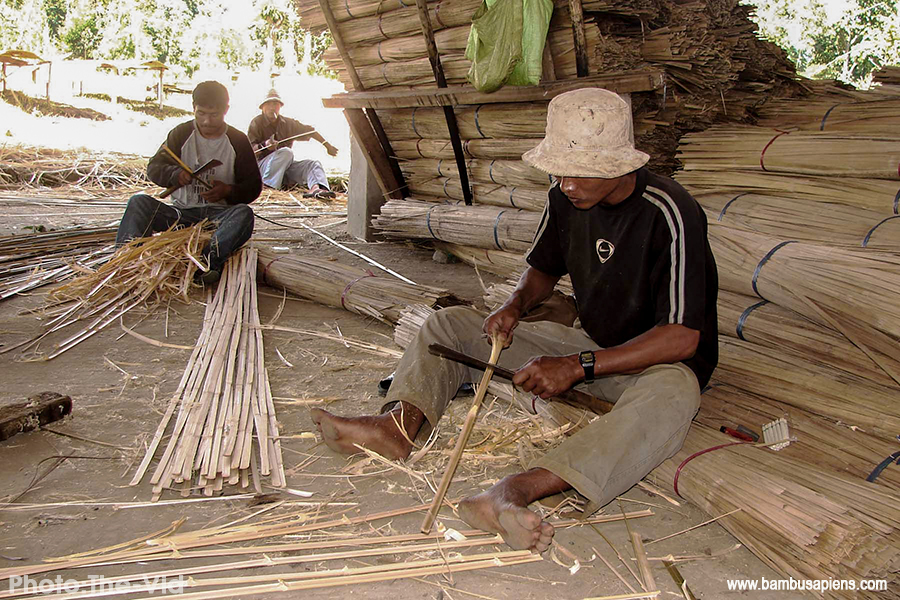 Mau leh hnang/hruihnang (cane) atanga thil chi hrang hrang siam chhuah lama eizawnna kalpuitu (handicraft) thenkhatte chuan Mizorama mau awm sate chu an hmantlak thu leh an that tawk thu an sawi a, awmze nei zawka enkawl leh sawngbawl a nih chuan Mizoram economy chawikanna tham nia an ngaih thu an sawi.
ZALEN-in a biak Aizawl veng thenkhata mau leh hruihnang hmanga kutthemthiamna lama eizawngte chuan an thil siam chhuah hrang hrangah Mizorama awmsa mau an hmang tih an sawi a, chung zingah chuan rawnal, rawthing, phulrua leh rawnghal te an hmang tam zual tih an sawi.
"Ram pawn atanga raw chi chawk luh chinte pawh a that rualin tuna kan neih sate hi thil siam chhuahna atan an tha tawk hle a, hnam dangten state pawna an tawlh chhuah nasat thin dan atang ringawt pawhin a chiang," an ti.
Tuna kan rama mau awm sa tam takte chu mumal zawk leh tha zawka enkawl theih dan awm se thil siamna atana hman theih mai tur treatment saa lak/lei turte awm thei se an duh thu an sawi a, chutianga hmalakna a awma mumal taka kalpui a nih chuan a market-ah harsatna a awm loh avangin Mizoram economy thleng a thatpui tham nia an ngaih thu an sawi.
Tun dinhmunah chuan raw material-ah harsatna a tam vangin handicraft lama hmala tam tak pawhin an hmalakna an bânsan tawh tih an sawi a, Aizawl pawn lam, thingtlang hmun hrang hrang atangin an mamawh tur mau leh hruihnang an leikhawm thin thute an sawi a, hruihnang (cane) pawh chin pun dan zawn tha hle a an hriat thu an sawi bawk.
"Mizote kan kut a themthiam em em a, kan vawi khat hmuh hi kan siam thei nghal zel a, market lamah harsatna a awm lo a, kan thil siamte state pawn thleng a thawn chhuak thei kan nih mek laiin, tun dinhmuna kan tlin tawk chu cottage industry a la ni rih," an ti.
ZALEN thudawn danin tun dinhmunah Aizawl khawpui chhungah mau leh hnang atanga thil siam chhuah (handicraft) hmanga eizawnna kalpui Chite cluster, Zemabawk cluster leh Edenthar cluster te an awm a, chungah chuan member eng emaw zah awmin cottage/small industry dina hmala tak tak erawh mi 40 bawr vel an ni.
Share now