FEATURE: Sumdawngten hunpui an chhawr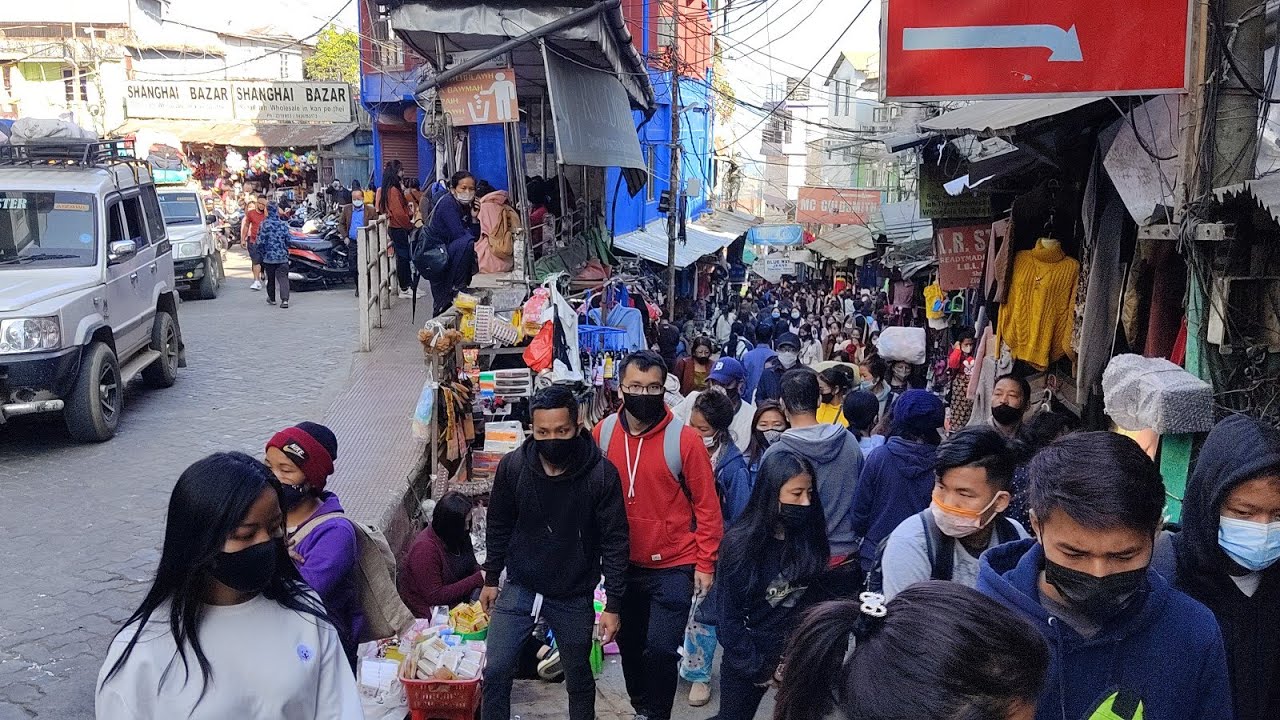 Kum tin Krismas dawnah chhungkaw tinin thawmhnaw thar neih kan tum deuh vek a. A bikin naupang tan phei chuan thawmhnaw thar neih hun a nih avangin Krismas bazar pawh a lun thin hle a, sumdawngte pawhin hunpui kalta kha chhawr tangkaiin an bungrua leh thil neihte an hralh tha hle.
Aizawla shopping mall lar leh mi pan hlawh tak, Millennnium Centre-a pheikhawk zuar pakhat chuan krismas dawnah an inhralh that avangin an hlawkpui hle niin a sawi a. "Kum hnih chhung Covid-19 hripui vanga kan zalen theih loh vang nge ni mipui veivak pawh an tam a, thawmhnaw kan neih that bawk avangin kum dang zawng aiin kan inhralh tha zawk a ni," a ti.
Millennium centre veka thawmhnaw dawr nghaktu pawhin mipui veivak pawh an tamin an bungrua pawh kum dang zawng aia an hralh that thu a sawi a. Aizawl bazar pui New market-a thawmhnaw dawr neitu pawhin an bungruate an hralh that thu sawiin lawmawm a tih thu ZALEN a hrilh bawk.
Krismas leh hunpuiin a ken tel zinga pakhat chu cake hi a ni awm e. Krismas leh kumthar vuakvetah pawh chhang siamtu ten an chhang siam an hralh nasa hle a. Chhang dawr nghaktu nu pakhat chuan, "Krismas-ah khan kan cake neih thenkhat phei chu chhun dar 12 hmain kan hralh zo vek a. Kumthar dawn ni khan kan cake thenkhat hralh bân kan nei a, hei pawh hi in lamah kan hralh zo leh vek a ni," tiin hetiang reng hian inhralh thei se a duh thu a sawi bawk.
Ar zuar nu pakhat pawhin Krismas leh kumthar velah arsa a hralh nasa hle niin a sawi bawk a. "Chhungkuain kan theihtawpin kan tang a, Krismas urlawk ni khan kan inhralh hnem hle a, kumhlui thlah ni phei kha chuan zing atanga zan dar 12 dawn thlengin chhungkua in kan la buai a. Hah chu kan hah khawp mai a; mahse, kan inhralh nasat avangin kan lawm hle a ni," a ti ve bawk.
Kum hlui thlah zan hian KFC leh pizza dawr te chu a lun hle a, thil lei tum thui takin an in tlar bawk.
Latest News & Chhiar Hlawh