International coach kaihhruaina hnuaiah TT training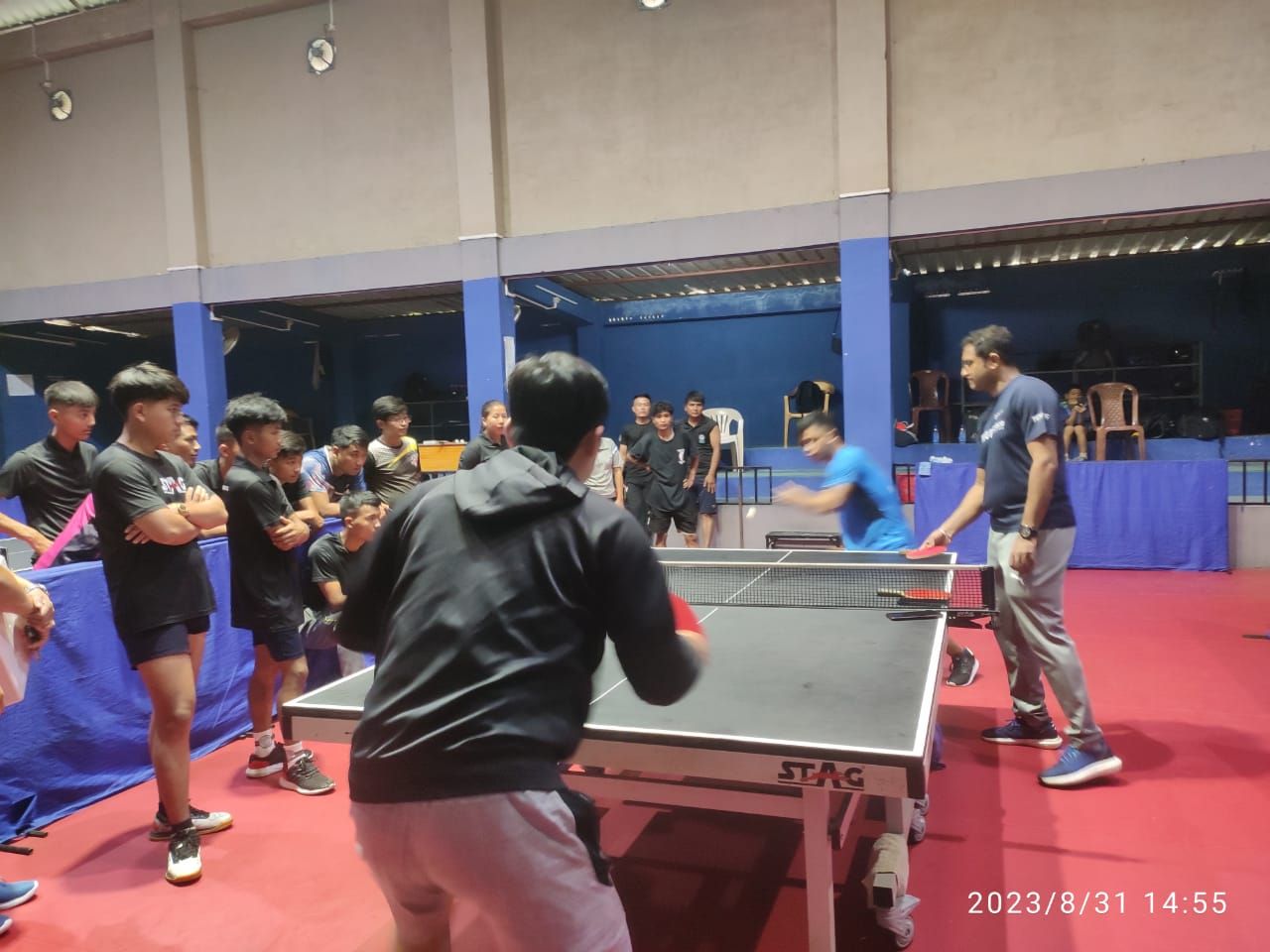 Mizoram Table Tennis Association (MTTA) chuan Mizoram State Sports Council (MSSC) leh Table Tennis Federation of India (TTFI) nena tangkawpin international coach kaihhruaina hnuaiah Training of Trainers (ToT) Residential Course an buatsaih mek.
Training hi Thawhlehni atang khan Mizoram Table Tennis Hall, Mission Veng-ah tanin ni nga chhung awh tur a ni a, Inrinni hian zawh tur a ni a. Ashwin Kumar Padukone, International Table Tennis Federation (ITTF) Level 3 coach-in district pakua atanga kalkhawm mi 25 hnenah zirtirna a pe mek a ni.
MTTA hian MSSC leh TTFI nena tangkawp tho hian ni thum awh Table Tennis Umpire Training Programme (UTP) chu Synod Conference Centre, Sikulpuikawn, Mission Veng-ah an buatsaih bawk a, hei hi Ningani khan an zo fel.
Training-ah hian Mangesh Mopkar, Blue Badge Umpire leh international umpire ni bawk chuan Mizoram hmun hrang hrang atanga kalkhawm mi 28 hnenah zirtirna a pe a ni.
Latest News & Chhiar Hlawh