July ni 19, 2022-ah Ather Electric Scooter thar New Gen 450X tlangzarh dawn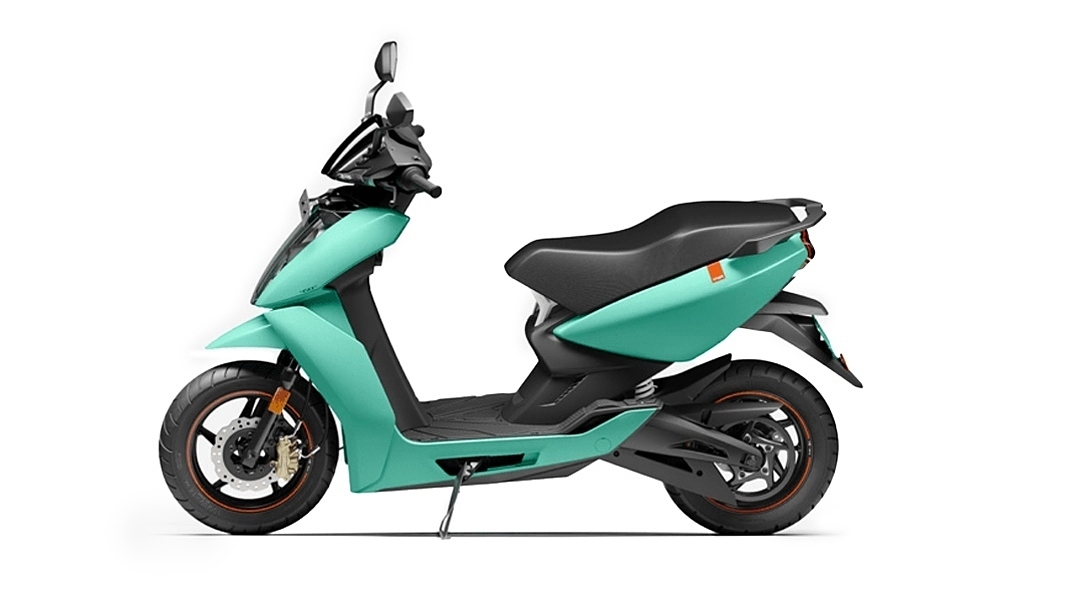 Electric scooter dang Ola S1 Pro, Simple One leh TVS iQube te elpui turin Ather 450X thar chu naktuk ni July ni 19, 2022 hian tlangzarh a ni dawn a, ₹ 1,40,060 man bawr vel a ni ang.
India ram chhungah electric two-wheeler siam chhuah thar an uar chho tan hle a, kan hma hun thlir chung leh environment tana hnawk lo tur ngaihtuahna kawngah pawh inelna a sang chho hle a ni.
Ather Energy hi tunlaiin India ram chhunga electric two-wheeler hralh kal ber pakhat a ni mek bawk. Bengaluru-a hmunpui nei EV ten 450X model an siam chhuah thar pawh hi hralh kal leh hle tura ngaih a ni.
Ather Energy model thar 450X tlangzarh hun tur hi Twitter lamah puanzar a ni tawh a, new Gen 3 450X electric scooter hi July ni 19-ah tlanzarh a nih tur thu hi an sawi chiang tawh a ni. Gen 3 450X electric scooter a awm dawn takah chuan 450X version dang chu siam chhunzawm a ni tawh lovang.

450X thar hi an model hman mek aiin cheng 60,00 velin a to belh hlek dawn a, chutih rualin Ather 450X thar hi Lithium-ion battery hi a hma ami aiin a chak bakah a daih rei tawh zawk dawn a, 2.6kWh unit thin kha 3.66kW a nih tawh dawn vangin Mizoram lamah pawh a hmantlak viauin a rinawm.
Setting hmasaah 450X hian riding mode panga neiin Warp Mode, Sport Mode, Ride Mode, Eco Mode leh new Smart Eco Mode te a nei a, Second setting-ah erawh siam danglam deuhin battery chakna hi tihhniam deuh a nih bakah riding mode pali dah a ni a, Warp mode an telh lo a ni.
Battery pack a len tak avangin a peak power output pawh a chak sawt dawn tih a chiang a, vawi khat charge pawhin a thleng thui thei hle tawh dawn a ni. Battery pack thar-ah hian setting 1-a vawi khat charge-in km 146 bawr thleng thei tura ngaih a ni a, setting 2-ah erawh tlahniam deuhin km 108 vel vawi khat charge-ah a thleng thung ang.
Ather 450X hian LED light a hmang vek dawn a, touchscreen cluster hi 4.2-inch vel niin Bluetooth a connect theih ang. Heng bakah hian 4G LTE SIM connectivity, Over the air (OTA) updates, onboard navigation, digital document storage, music leh call controls, reverse mode thlengin a awm bawk ang.
Latest News & Chhiar Hlawh