Mizo film chhuak thar tur 'Mo Kawr', Rosangpuii a inlan dawn
Mizo film chhuak thar tur 'Mo Kawr', Rosangpuii a inlan dawn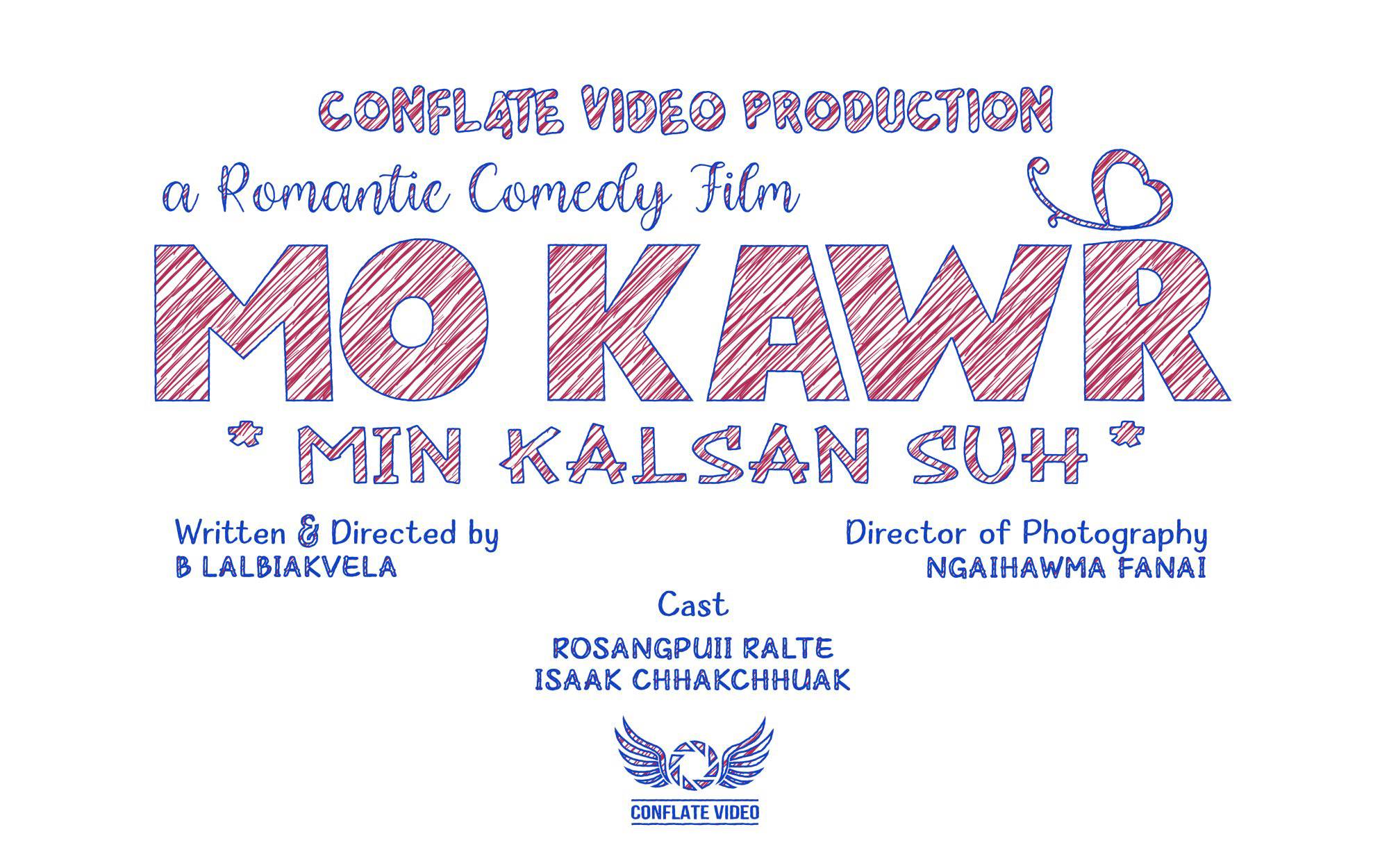 'Dengi I Love You' film an siam atanga Zoram mipuiin an hmelhriat B. Lalbiakvela leh a crew te chuan film thar an rawn chhawpchhuak leh dawn e. An film thar tur hi Mo Kawr (Min kalsan suh) tih a ni a, inbuatsaihna an kalpui mek.
He film-ah hian Mizo Film Award Best Actress Rosangpuii Ralte kan hmu leh dawn a, lemchan khawvela hming chher chho mek Isaak Chhakchhuak nen an changdun dawn. Annni pahnih hi chu film eng emaw zatah an inlan tawh a, sulhnu nei tha berte zinga mi an ni - en a manhla leh viau dawn.
Mizoten film director kan neih that mi tlemte zinga mi B. Lalbiakvela (BV-a) kutchhuak a ni leh dawn a, hei tak hi en tichakawm zualtu a ni. Ani hi script ziaktu a nih bakah, director hna a thawk leh dawn. A thawhpui thin Ngaihawma Fanai chu Director of Photography a ni leh dawn bawk a, Conflate Video Production kutchhuak belhchian dawl tak kan hmu leh dawn a ni. An kutchhuak hnuhnung ber 'Nukawki Pasal' pawh a hit viau a nih kha.
Mo Kawr (Min kalsan suh) tih hi romanctic comedy film a ni dawn a, nuihna tur a awm rualin story a rawn nei tha leh viau mai thei.
Share now