The Week that Was on February 13, 2022
Hun i nei lo maw! Kar hmasa chhunga Mizoram tana thil pawimawh thleng te tawi, mahse, funkim siin chhiar tur dahna a ni e. Hun reilotea i chhiar zawh mai theih turin chhawp chhuah a ni e..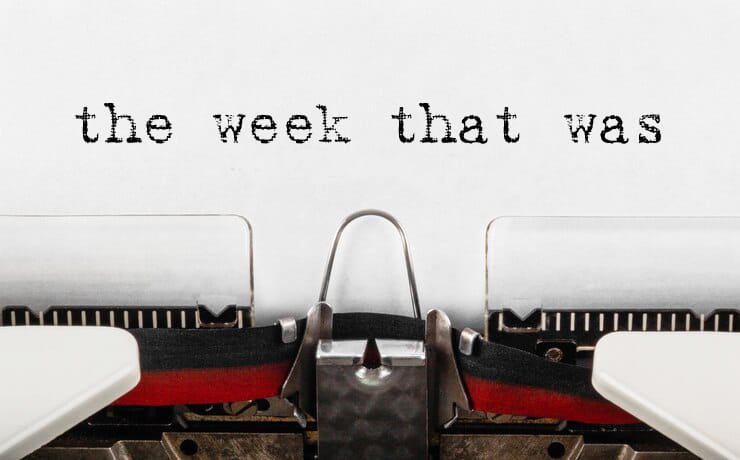 Media awareness
Mizoram Journalists' Association (MJA) Golden Jubilee lawmna kal zelah Februsry 10, 2022 khan MJA Lawngtlai District huaihawtin Lai Autonomous District Council (LADC)-a department hotu (Head of Department)-te tan LADC Conference Hall-ah media hman chungchang inzirtirna (media awareness programme) buatsaih a ni.
Hrilhhria
February 10, 2022 khan Department 2 - Labour, Employment, Skill Development & Entrepreneurship leh Rural Development te chuan Larsap Dr. Hari Babu Kambhampati chu Raj Bhawan ah a hranpa ve ve in an Department hotulu te hovin an Department kalhmang te, hnathawh dan te, mawhphurhna an neihte leh Central Schemes an kalpui dan chungchang hrilhria in presention hmangin an Department chanchin an entir.
Larsap hmu
Director General of Police (DGP) thar Devesh Chandra Srivastava, IPS chuan 10.2.200 khan Larsap Dr. Hari Babu Kambhampati chu a Pisa Raj Bhawan ah hmuin inkawmhona hun tha tak a nei a. Larsap chuan DGP thar chu duhsakna hlanin Mizoram a awm chhungin theihtawp chhuahin Mizoram leh mipuite tan hna thawk turin a chah bawk.
Sainik Board
10.2.2022 khan Union Defence Minister Rajnath Singh hovin Sainik Board of Governors virtual meeting neih a ni a. Chief Minister Zoramthanga leh Education Minister Lalchhandama Ralte pawhin CM office atangin an chhim.
Inkawm
Chief Minister Pu Zoramthanga chuan February 10, 2022 khan a pisa ah Yair Eshel, Attache Agriculture MASHAV Embassy of Israel kawmin, Mizorama horticulture tihhmasawnna atana an lo thawhho tawhna leh hmalak zel dan tur an sawi dun.
TATA TRUSTS
February 9, 2022 khan Sports Minister Robert Romawia Royte hovin Mizoram Sports & Youth Services Department aiawhte leh Tata Trusts aiawhten Mizoram district 11 tuam chhuaka Football Centre 60 kalpui dan tur chu an sawiho.
Larsap in lawmpui
Larsap Dr. Hari Babu Kambhampati leh a nupui Dr. Jayashree Kambhampati te chu 9.2.2022 khan Raj Bhawan ah Asian University for Women, Chittagong, Bangladesh a lut tur, Syngenta Scholarship Awardee Hmangaihzuali leh a chhungte chu thingpui an inpui a, Scholarship a hmuh avangin an lawmpui nan Larsap te nupa hian thilpek an hlan a ni.
AYUSH Body
February 8 , 2022 khan Mizoram State AYUSH Society Governing body chu an chairman Dr R.Lalthangliana, Health Minister hovin SAD Conference Hall, MINECO-ah an thukhawm.
SEDP Board
February 82022 khan SEDP Executive Board chu a vawikhatna atan, Deputy Chief Minister Tawnluia, SEDP Executive Board, Chairman ni bawk leh State Planning Board Vice Chairman H. Rammawi, SEDP Executive Board, Vice Chairman ni bawk te kaihhruaina hnuaiah Conference Hall Assembly Annex Building ah an thukhawm a. MLA 14 leh Department sawm (10) Director te telna Executive Board meeting ah hian MLA ten zau takin Sawrkar kum thar lo awm turah SEDP kalpui dan tur chungchanga an ngaihdan leh an ngaipawimawh te bakah Sawrkar flagship programme a hlawhtlin nana thil tul leh pawimawh nia an ngaihte chu an sawilang bawk.
Assembly GOLDEN JUBILEE
Mizoram Legislative Assembly kum 50-na, Golden Jubilee May 10, 2022 a lawm dan tur ngaihtuahin 8.2.2022 khan Organising Committee chu Chairman Lalrinliana Sailo, Assembly Speaker hovin Assembly Secretariat Recess Room A-ah an thu khawm a. Golden Jubilee lawmna tura ruahmanna hrang hrang te thlir hovin inbuatsaihna kalpui dan turte sawi ho a ni.
Kangmei Ven Hapta
Chief Minister Pu Zoramthanga chuan February ni 7 atanga ni 12 chhung Mizoram puma hman tur, Kangmei Ven Hapta (Fire Prevention Week), 2022 chu February 7, 2022 khan Synod Conference Centre-ah a hawng. Kumin thupui hi "Kangmei ven hi mi tin mawhphurhna a ni" tih a ni.
H&T Board
February 7, 2022 khan SEDP hnuaia Higher & Tehnical Board chu Higher & Tehnical Education enkawltu Minister Dr. R. Lalthangliana, he Board Chairman ni bawk hovin SAD Conference Hall-ah an thukhawm a, zirna sang zawk tihhmasawn nana hmalak dan tur kawng hrang hrang an sawiho a ni.
Share now