The Week that Was on May 14, 2023
Hun i nei lo maw! Kar hmasa chhunga Mizoram tana thil pawimawh leh chhinchhiahtlak thleng te, tawi, mahse, funkim siin chhiar tura dah a ni. Hun reilotea kar hmasa lama thil thleng te chhiar zawh mai theih turin chhawp chhuah a ni e.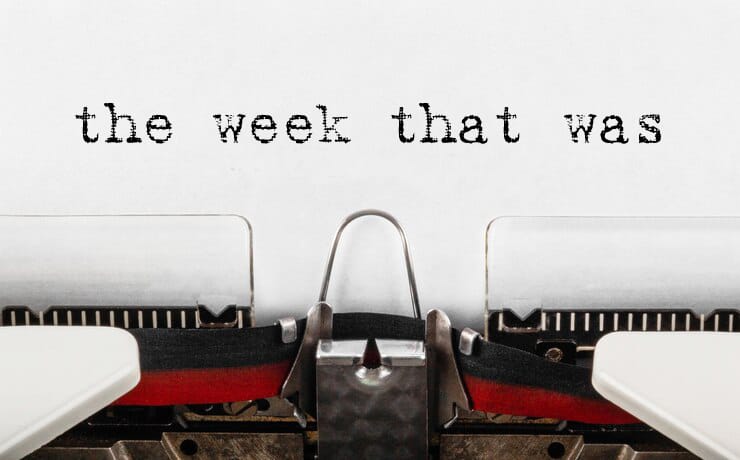 Emergency Medical Aid and Relief for Churachandpur a vailiam
Aizawl : May 7, 2023 Pathianni zingkhan Dr. ZR.Thiamsanga MLA,Vice Chairman, Health and Family Welfare Board chuan Manipur buaina avanga Churachandpur District Hospital in damdawi an tlakchham phuhruk nan emergency a hman tur a vailiam.
Heng damdawi te hi Health & Family Welfare Department, IMA Medical Association (Mizoram Branch), Dental Members ten damdawi an lo khawnkhawm leh mimal tlawmngaite thawhkhawm damdawi thahnem tak Churachandpur a thawn chhoh tur hi Civil Hospital Casualty, Aizawl atangin a vailiam.
Health minister hovin Medical Association ten Manipur buai sawiho
Aizawl : Health Minister Dr. R. Lalthangliana hovin Medical Association - Indian Medical Association, Mizoram Government Doctors Association leh Non-Government Hospital Association of Mizoram hotute chu May 8, 2023 khan Health Minister pisa-ah inkawmhona an nei.
Tualchhung buaina avanga Mizoram mi leh sa Manipur-a tangkhang mek te, Manipur-a Zohnahthlak awmte leh sahimna zawnga lo tlante dinhmun ngaihtuah a inkawmhonaah hian Health Minister chuan sahimna zawnga rawn tlante chu chhawmdawl zel an nih tur thu a sawi a, Mizoram Doctor ten Churachandpur Civil Hospital tanpuina tura cheng nuai 7 chuang an thawhkhawm chu ropui tiin entawntlak a ti.
Remna Ni hman dan tur rel
Aizawl : May 8, 2023 khan State Level Committee for Celebration of Remna Ni chu an Chairman Chief Secretary Dr. Renu Sharma kaihhruaina hnuaiah June ni 30-a Remna Ni vawi 37-na hmandan tur an rel.
State Capital Aizawl bakah District Headquarter zawng zawngah hman nise tih an rel. Remna Ni pual hian lawmna chi hrang hrang - Essay & Quiz Competition te, Seminar / Talk Show, Peace Walk / Run, Painting & Photo Exhibition, etc te bakah Blood Donation leh One Day Health Camp te pawh buatsaih theih nise an ti.
Mizoram Mega Job Fair hmasaber hawng
Aizawl : Labour Employment, Skill Development & Entrepreneurship (LESDE) Department buatsaih Mizoram Mega Job Fair hmasaber chu Millenium Centre Rooftop-ah May 9, 2023 khan Deputy Chief Minister Tawnluia'n a hawng.
Hawnna inkhawm-ah hian Khuallian Tawnluia chuan Mizo thalai lehkhathiam hna neilote tan Mizoram-a a vawikhat nana Job Fair buatsaih a ni chu lawmawm a ti a, buatsaihtu Department officials-te leh LESDE Department changtu Minister Lalchhamdama Ralte chungah lawmthu a sawi.
Joint Parliamentary Team din turin ngen
Aizawl : Mizoram Rajya Sabha MP K.Vanlalvena chuan 9.5.2023 khan India Prime Minister Narendra Modi hnenah memorandum thehlut in Manipura thil thlengte chhuitu tur Christian MP te telna Joint Parliamentary Team din tura ngenna a thlen.
Vena chuan May ni 2 ,2023 atanga tun thlengin Manipur-ah Christian biak in 42 aia tlem lo tih chhiat a nih tawh thu leh heng zingah hian Tribal Christian te biak in chauh tihchhiat a nih loh thu leh Meitei Christian biak in pawh 6 lai tihchhiat a nih thu Prime Minister hi a hriattir. Vena chuan Manipur buaina chu Meitei leh tlangmi te intihbuaina ringawt a ni lovin Manipur atanga Christiante umchhuah tumna niin a hriat a ti a, India constitution lungphum pawimawh pakhat sawinghinna nia a ngaih thu Prime Minister hi a hrilh a ni.
Online streaming application "Thulkhung" tlangzarh
Aizawl : Chief Minister Zoramthanga chuan May ni 9, 2023 zan khan online streaming application "Thulkhung" chu Music Home, Zonuam ah khuallian niin a tlangzarh.
ICT Department hnuai a Mizoram State e-Governance Society MSeGS leh Music Domain Mizoram (MDM) tangkawpin a siam Thulkhung App hi Audio/Video lei emaw hawh (Rent) theih tur a duan, zai mite'n an music video leh hlate mipui lei theih tura chhawpchhuah na a ni.
11th CADC Inthlanpui 2023 result puang
Aizawl : 11th Chakma Autonomous District Council (CADC) atana Member of District Council (MDC) Inthlanpuia vote tlate chu May 11 zing dar 8:00 atang khan Chawngte Sub-Divisional Officer (Civil) office complex-a counting hall pahnihah chhiar a ni a, hemi ni hian chhiar zawh nghal a ni.
CADC hnuaia MDC bial 20 awm zinga bial 19-a polling station 67-ah May ni 9 khan he Inthlanpui atan hian vote thlak niin, vote nei zawng zawng mi 34,474 (mipa 17,455 leh hmeichhia 17,019) atanga mi 32,321 (mipa 16,462 leh hmeichhia 15,859)-in electronic voting machine (EVM)-ah vote thlakin, postal ballot hmanga vote thlak mi 103 an awm bawk a. Postal ballot nena belh khawm hian vote 32,424 tlain, 94.05%-in vote thlak ang an ni.
Tangkhang te Mizoram sawrkarin a lak chhuah dan thlirho
Aizawl : Home Minister Lalchamliana hovin sawrkar hotu pawimawh ten Manipur buai vanga Mizoram mi leh sa Imphal leh a chhehvela tangkhang te Mizoram sawrkarin a lak chhuah dan May 11, 2023 khan SAD Conference Hall, MINECO-ah thlirho a ni.
He hunah hian Chief Secretary Dr Renu Sharma, DGP Devesh Chandra Srivastva bakah Home Department, Supply Department, Finance department, DM&R department, H&FW Department, Transport Department, GAD, Mizoram Police Headquarters leh I&PR Department hotute an tel a ni. Meeting kaihruaitu Lalchamliana chuan Manipur buaina avanga Mizoram mi leh sa tangkhang hriat theih chin chu lak chhuah vek an nih tawh thu sawiin hemi atana hmalatu Chief Minister, Chief Secretary, DGP, Home department official te leh department hrang hrang ami thawihtawp chhuahtu zawng zawng te, YMA, tlawmngai pawl te leh zirlai pawl te chungah lawmthu a sawi.
DRDO office leh Project Director office Saitual ah hawng
Aizawl : May 11, 2023 khan Rural Development Minister Lalruatkima'n DRDO office leh Project Director office Saitual ah a hawng.
Hawnna Inkhawm ah hian Rural Development Minister chuan thu sawiin Saitual-a DRDO office hawn a ni thei chu lawmawm a tih thu a sawi a, Khawzawl leh Hnahthial-a DRDO Office pawh hawn mai theih in peihfel a ni tawh a ni, a ti. DRDO Office chu thawktu te leh mipui ten neitu thinlung pu a an enkawl a pawimawh thu a sawi bawk.
Regional Director leh Tourism minister hovin hun hmang
Aizawl : Regional Director, Ministry of Tourism, North East India bialtu Anil Oraw chuan 11.05.2023 khan Robert Romawia Royte, Tourism Minister leh Tourism Department Officers te Minister pisa ah inkawmhona an nei
Tourism Minister hian Regional Office, Guwahati atanga Mizorama tourism chawikanna tur sum awm thei ang te sawipuiin, Regional Director chuan Mizoram tan an inhawng tih thu a sawi a, heng sawihonaah hian Yuva Tourism Club chawikan te leh Tourism a eizawng mite tana hamthatna sawiho a ni.
Share now