The Week that was on November 13, 2022
Hun i nei lo maw! kar hmasa chhunga Mizoram tana thil pawimawh leh chhinchhiahtlak thleng te, tawi, mahse, funkim siin chhiar tur dah a ni e. Hun reilotea kar hmasa lama thil thleng te chhiar zawh mai thei turin chhawp chhuah a ni e...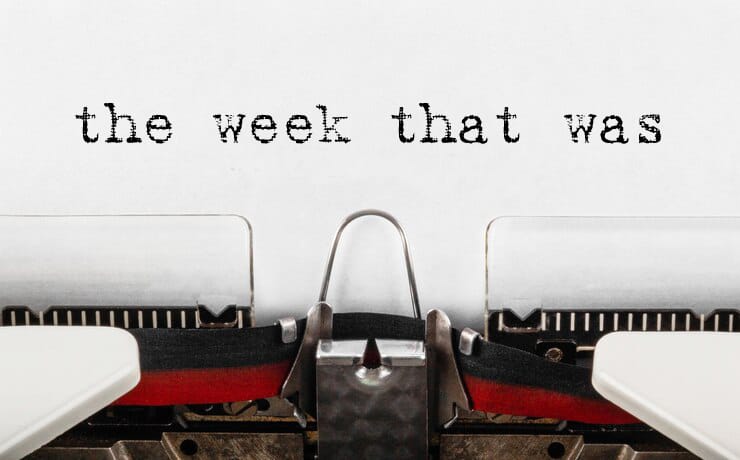 OP-12 Bio-Fertilizer
OP-12 Bio-fertilizer Production Unit, SEDP hnuaia Agriculture Department in a buatsaih chu 7.11.2022 khan CM Zoramthanga chuan khuallian niin Agriculture Research Farm, Neihbawi, Sihphir-ah a hawng. Agriculture Minister C. Lalrinsanga chu khual zahawm a ni a, Agriculture Development Board Vice-Chairman Biakzauva pawhin he hun hi a hmanpui.
CM hovin sawiho
CM Zoramthanga hovin November 7, 2022 khan CM office Conference Hall ah Mizoram chhunga National Highway a hnathawh mek dinhmun leh harsatna awmte sawihona neih a ni. Land Revenue & Settlement Minister Lalruatkima, Adviser to CM pahnih, C. Lalramzauva leh K. Lalsawmvela pawh meeting-ah hian an tel.
Lawmpuina hlan
CM Zoramthanga chuan 7.11.2022 khan a office chamber-ah 36th National Games 2022 a Gold Medal latu Lalhumhimi hnenah lawmpuina thuziak leh pawisafai cheng singkhat a hlan.
LPG Home Delivery
November ni 1, 2022 a Secretary, Food, Civil Supplies & Consumer Affairs Department thuchhuah angin December ni 1, 2022 atangin Aizawl Municipal Corporation area huamchhung leh district khawpui zawng zawnga LPG consumer te inah eirawngbawlna gas dahsak/pek (LPG Home Delivery) tan tura tih a nih thu sawrkar thuchhuah chuan November 7, 2022 khan a tarlang.
ZO HMASA BER
Aizawl 7, 20a2-a sawrkar thuchhuakin a tarlan danin Rural Development Department hnuaia hmalakna, Shyama Prasad Mukherji Rurban Mission (SPMRM) scheme-ah India ram pumah Cluster 300 a awm mekah Aibawk Cluster (Aizawl District) chu India ram cluster zinga project zo thei hmasa ber a ni. Aibawk Cluster hi pakhatna (Rank No. 1 & Score: 98.86) a ni mek bawk a ni.
Nghakuai Chiah
Fisheries Minister K. Lalrinliana'n November 8, 2022 khan Sialsuk Joint YMA-te buatsaih ni hnih awh Sialsuk YMA Tuikhuaha Nghakuai Chiah Runpui chu a hawng.
Hnatlangpui
Health and Family Welfare Minister Dr R Lalthangliana chuan 8.11. 2022 khan MINECO tualzawlah PHE Department leh Central YMA tang kawp buatsaih Aizawl khawpui Faina Hnatlangpui chu a vailiam.
ELECTORAL ROLLS
Election Commission of India thuchhuak angin Mizoram pumah Special Summary Revision of Photo Electoral Rolls, 2023 neih a hun leh ta a. Draft Electoral Rolls chu 9.11.2022 khan mipuite en theih turin tarchhhuah a ni.
E-VIDHAN
November 9, 2022 khan Assembly Annexe Conference Hall-ah Training on National e-Vidhan Application for Nodal Officers chu Lalhmahruaia Zote, Commissioner & Secretary, Mizoram Legislative Assembly chuan a hawng.
PUM 2022
November 9, 2022 khan 'PUM' Mizoram Innovation Fair 2022 chu Industrial Training Institute (ITI), Aizawlah Deputy Chief Minister Tawnluia'n a hawng.
Gov'-in Mamit tlawh
November 10, 2022 khan Governor Hari Babu Kambhampati chuan ni 2 chhung Mamit District a official programme hmang turin Mamit khawpui a thleng a. DC Office leh District a sawrkar hotulute a kawm nghal a. Kohhran hruaitu, NGO te, Political Party te leh MJA Mamit member te nen a hran theuhin an inkawm bawk a ni.
Share now