The Week that was on October 16, 2022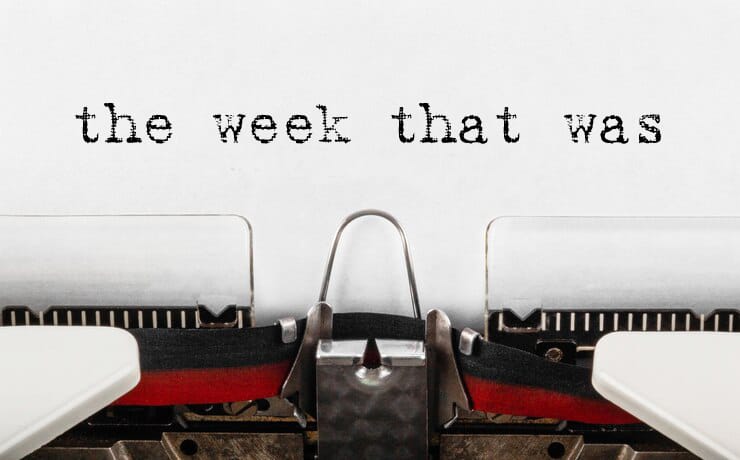 TRAINING HAWNG
Mizoram Police Service Officer te puala buatsaih ni 5 chhung awh Mid-Career Training Programme (MCTP) chu October 10, 2022 khan Home Minister Lalchamliana'n ATI Auditorium, Aizawl-ah a hawng.
TB ENDIKNA KHAWL
October 10, 2022 khan TB endikna khawl thar- Culture & Drug Susceptibility Laboratory chu District TB Centre, Falkawn-ah Health Minister Dr. R. Lalthangliana'n a hawng a, National TB Elimination Programme hnuaiah TB endikna khawl thar hawn a ni thei chu lawmawm a tih thu a sawi.
Sports Meet
Mizoram CS Dr. Renu Sharma, IAS chuan October 11, 2022 khan Mizoram Civil Service Sport & Cultural Association ANNUAL SPORTS MEET vawi 33-na chu a hawng. A hawnna in-khawm hi Ramhlun Indoor Stadium-ah neih a ni.
BRAILLE TEXTBOOK
11.10.2022 khan School Education Minister Lalchhandama Ralte chuan a office chamber-ah Blind school-a zirlai mitdelte hman tur Braille text book a sem.
ZANGNADAWMNA
October 11, 2022 khan kum 2021, February ni 25-a Kepran khua lo halnaa vanduaina tawka nunna chan ta, Zamawia (L) chhungte hnenah EF&CC Minister T.J. Lalnuntluanga chuan Environment, Forest & Climate Change Department kaltlangin ralna sumfai a hlan.
Kerala MLA
Kerala Legislative Assembly-a Financial Committee pakhat, Committee on Local Fund Accounts (CoLFA) Chairman Shri T.P. Ramakrishnan leh member MLA 6 ten Study Tour neiin India ram State hrang hrang an tlawh a, Mizoram pawh rawn tlawh telin, 11.10.2022 khan Aizawl an lo thleng.
Electoral Roll
October 12, 2022 khan Aizawl DC office-ah Electoral Roll Revision 2023 neih turah thil pawimawh sawi ho a ni a, Aizawl District chhunga Electoral Registration Officer (ERO) leh Assistant Electoral Registration Officer (AERO) bakah District Research Officer (DRO) te chu Aizawl District Bawrhsap Dr.Lalhriatzuali Ralte, IAS hovin an thu khawm.
Zaipawl Intihsiak
October 13, 2022 khan Art & Culture Department leh Central YMA tangkawpte buatsaih Ramngaih Hla Zaipawl Intihsiak chu a tiak a. Vanapa Hall-a kharna inkhawm buatsaihah Art & Culture Minister R.Lalzirliana chu khuallian a ni.
Kum 100 tlin lawm
Deputy Chief Minister Tawnluia chuan October 13, 2022 khan Sialhawk khuaa zirna luh kum 100 tlin lawmna, Sialhawk Literary Centenary program Community Hall-a buatsaih chu khuallian niin a hmanpui a. Programme tan hmain Centenary hriat rengna lungphun a hawng bawk a ni.
CENTRE HAWNG
13.10.2022 khan Mizo Zirlai Pawl Pisaa ICT Department, NIELIT leh MZP ten tangruala an din MZP Computer Centre chu ICT Minister Robert Romawia Royte-in a hawng.
Saitual tlawh
Governor Hari Babu Kambhampati chuan October 13, 2022 khan ni 2 chhung official programme neiin Saitual a thleng a. Conference Hall, DC Office-ah Head of Office te, Bank hotute, political party hruaitute, kohhran hruaitute leh tlawmngai pawl hruaitute nen inkawmna hun an hmang.
Meeting nei
October 13, 2022 khan CM Zoramthanga hovin CM Conference Hall-ah bus leh sumo terminal te, flyover leh hmasawnna ruhrel dang din tura ruahmanna kal mek leh siam ngai chungchangah meeting neih a ni a. He meetingah hian Transport Minister TJ Lalnuntluanga pawh a tel.
Latest News & Chhiar Hlawh