The Week that Was on September 11, 2022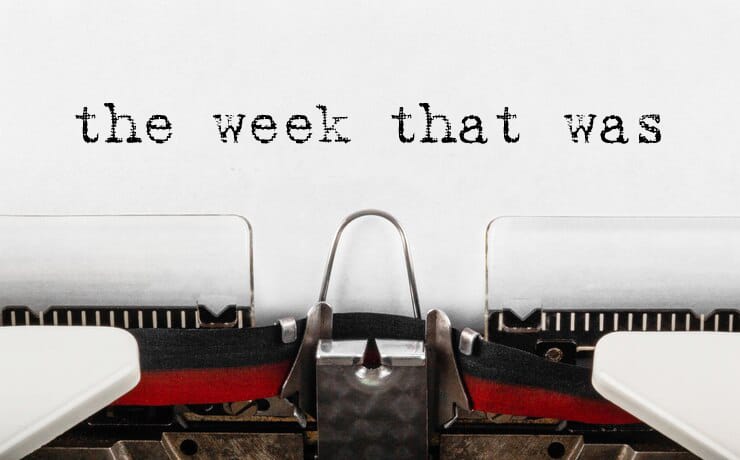 LAKLUH PHAL LO
Nazuk Kumar, District Magistrate, Serchhip District chuan khaw hrang hrangah, dan ang ni lova kuhva phur lirthei an kal thin tih hriat a nih angin Section 144 of Cr.PC 1973-in thuneihna a pek angin Serchhip District a dan phal loha kuhva phurh a rem theih nan September 5 khan khapna thupek a chhuah.
Teachers' Day
September 5, 2022 khan District Education Committee, Aizawl District bul tumin Teachers' Day 2022' lawmna, Directorate of School Education Conference Hall, Treasury Square-ah neih a ni a. Aizawl DC Dr. Lalhriatzuali Ralte, Chairman, District Education Committee ni bawk chuan he hun hi a hmanpui a ni.
PHURH KHAP
Dan lo a ram pawn atanga Kuhva lakluh a awm thin tih hriat a nih angin Kolasib DC chuan Ministry of Home Affairs, Govt. of India leh Home Department, Govt. of Mizoram thuchhuak angin Kolasib District huamchhungah dan kalha hmalakna awm thei laka inven nan September 5, 2022 khan khapna thupek a chhuah.
NeVA hmang tan
Mizoram Legislative Assembly chuan National e-Vidhan Application (NeVA) hmang hmasa zingah telin digital hmangin hna a thawk tan ta a. NeVA hmanga Session hmasa ber chu ni 6 September, 2022 khan neih a ni.
CCC bill ba pe
Chief Minister's Relief Fund for Covid-19 atangin September 7, 2022 khan Mizoram chhunga Covid Care Centres (CCC) hrang hrangte diet bill pektlak nan Rs.67,81,885/- sanction a nih thu CM office chuan thu a chhuah.
SEC-in puang
September 7 khan Mizoram chhung District hrang hrangah Village Council leh Local Council seat ruak hnawhkhat tur a inthlanna chu SEC chuan result hi a puang.
Workshop
September 8, 2022 khan Government Aizawl West College-ah Workshop on Skill Development and Sensitization Programme, LESDE, Government of Mizoram leh Skill Development Cell Government Aizawl West College huaihawt chu hman a ni a. Thlalak leh film siam te, Chhang ur leh Pangparkhawite eizawnna tlak a hmang thei turin zirlaite zirtir leh a taka tih pui an ni.
Reading Campaign
SCERT chuan International Literacy Day (ILD) denchhenin Zirlai naupangte thuziak dahkhawmna bu 'Take Flight: A Collection of Children's Poems' tlangzarhna leh 100 Days Reading Campaign 2022 kick off ceremony chu September 8, 2022 khan SCERT Auditorium ah neih a ni.
BOUNDARY COMMITTEE
September 9, 2022 khan Mizoram State Boundary Committee chu an Chairman Tawnluia, Dy. Chief Minister hovin a vawi 4-na atan an thukhawm a. Meeting-ah hian Home Minister Lalchamliana, Supply Minister K. Lalrinliana, LR&S Minister Lalruatkima, Forest Minister TJ Lalnuntluanga, CS charge la mektu Manisha Saxena, DGP Devesh Chandra Srivastava bakah Boundary Committee Member zingah MNF, ZPM, MZP, MHIP, MUP, JAC on ILRFD aiawhte an tel.
STAM Conference
CM Zoramthanga chuan Zirtawpni khan Science Teachers' Association Mizoram (STAM) General Conference, Synod Conference Centre-a neih chu khuallian niin a hmanpui a. School Education Director Dr. H. Lalthlangliana chu khualzahawm a ni.
Latest News & Chhiar Hlawh