American Rock legend David Crosby a thi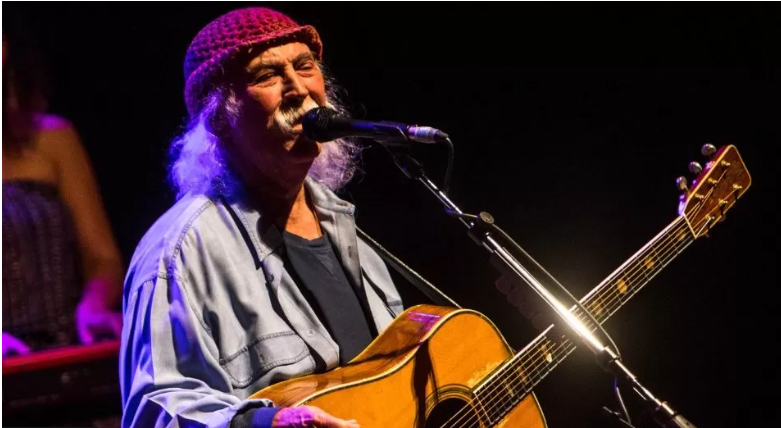 American rock legend David Crosby chu kum 81 mi niin a thi. American rock band lar Byrds member David Crosby hi January 18, 2023 khan a boral a, a thih thu hi vawiin khan puan a ni - a thih chhan erawh puanzar a ni lo thung.
Singer, guitarist leh songwriter ni bawk David Van Cortlandt Crosby hi a hun laia band lar - Byrds leh Crosby, Stills and Nash-ahte a tel thin a, kum 1960 chho kha chuan an lar thin hle. Crosby hian kum 1964 khan Byrds hi a zawm a, sulhnu ropui tak a hnutchhiah.
Kum 1968 khan a thiante pahnih - Stephen Stills leh English singer-songwriter Graham Nash te nen folk rock supergroup Crosby, Stills & Nash (CSN) hi an din a, hriat an hlawh hle. An band hi Canadian singer-songwriter Neil Young chuan a zawm ve leh a, an band hming pawh Crosby, Stills, Nash & Young (CSNY) tiin an thlak leh a ni.
Crosby hi August 14, 1941 khan California-ah a piang a, a pa hi Oscar-winning Hollywood cinematographer Floyd Crosby a ni. Rimawi a ngaina hle a, a hun pum hi music industry tan a thawk a ni ber. A thawh hlawk em avang hian Rock and Roll Hall of Fame-ah tum hnih lak luh a ni - rimawi khawvela a sulhnu khawvelin a hre reng tawh ang.
Latest News & Chhiar Hlawh