DÂMPUI FOREST tlangzarh a ni ta, Vanapa Hall khat an pung khawm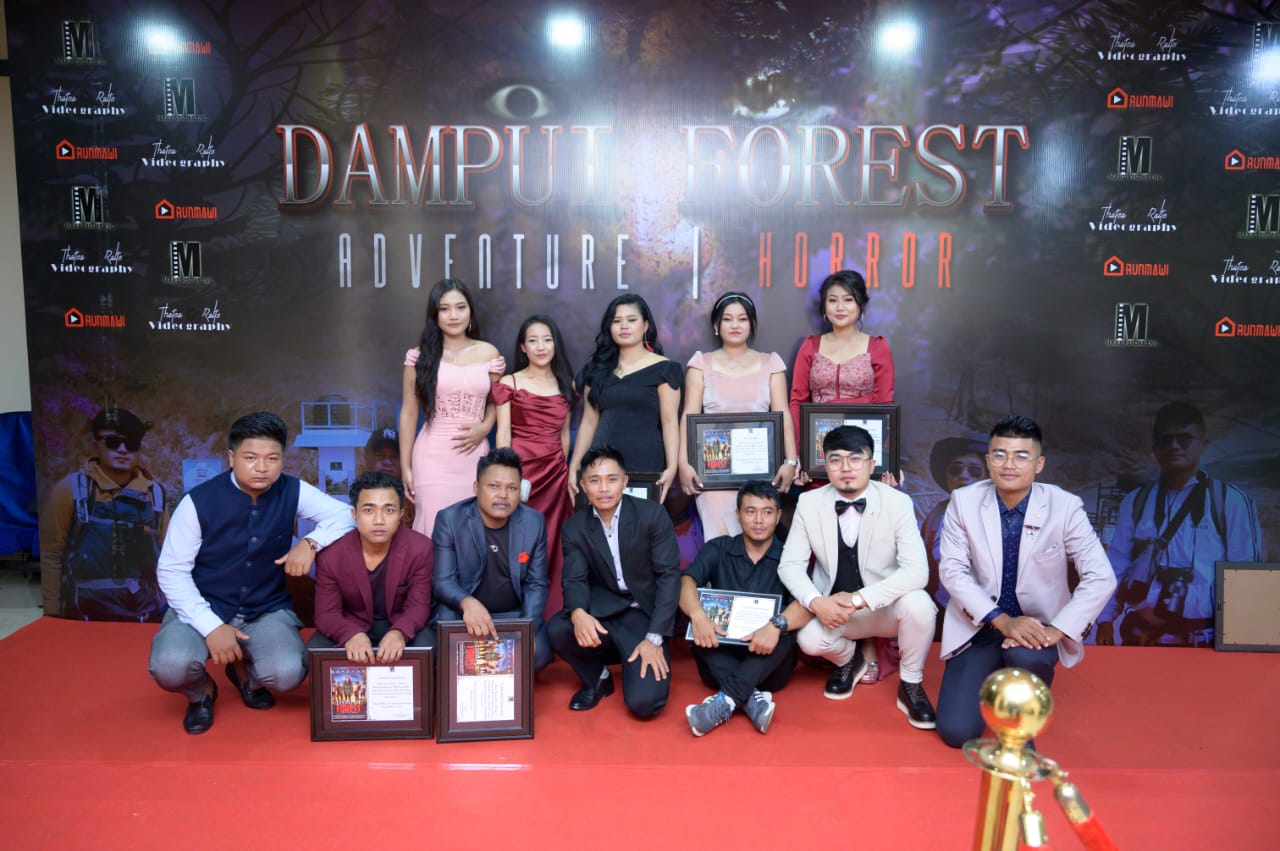 Mizo film thar mipui ngaih ven em em DÂMPUI FOREST chu July 27, 2023 (Ningani) zan khan Vanapa Hall-ah tangzarh a ni ta a, a hmuna entu mipui an thahnem hle. He film hi Hachhek bialtu MLA, Pu Lalrindika Ralte chuan a tlangzarh a, a hmuna kalten an enho nghal a ni.
Dampui Forest hi film danglam tak niin, Mizo film-a kan hmuh zen zen loh Adventure horror lam hawi a ni. Sports & Youth Services Department-in Adventure Sport tih theihna tur hmun leh nature tourism tih hmasawnna lam hawi hmun (place) zawng tura adventure team a tirhna film a ni. Adventure team hrang hrang aṭanga a ṭha thlan chhuahte hian Ngentiang khaw ramchhung Dampui ngaw an zir chiang a. Pi leh pute aṭanga Puk huai nei an sawi thinin a tihbuai dan chungchangte hmuh theihin a awm a ni.
He film-ah hian Mizo tlangval chhuanawm, huaisen Adventure leh Bushcraft lam hnam lian zawkte tih kan en thin min chhawp hnaih sak a, min hmuh tir thin tu, ZIRA PC te, Comedian tha em em Parody music video nalh tak tak leh en hlawh tak siam thin, ELZA TV ti a kan hriat te an ni nawk. Comedian Search Finalist Pachuau Lalenkawla te, Mizo Girls Group Zonet buaisaiha Finalist Lalnunhluite bakah, hmeichhe Solo camper, Love of adventure YouTube channel neitu Apuii Bualte te kan hmu bawk a, main role play tu hi Emily niin Kenny Lianhna kan hmu bawk.
He film-ah hian Thatea Ralte Videography chu Director of Photography a ni a, kum 2017 film chhuak Detective Mart Director Lalruatfela'n a direct thung a ni. He film hi Runmawi Apps-ah en theih in a awm a, Rs. 200 man chauh niin Mizo film dangte aiin en man a tlawm zawk a ni.
Latest News & Chhiar Hlawh