Mizoramah ration card 2,82,842 awm; Aadhar nen a thlunzawm lo ten ration dawng tawh lo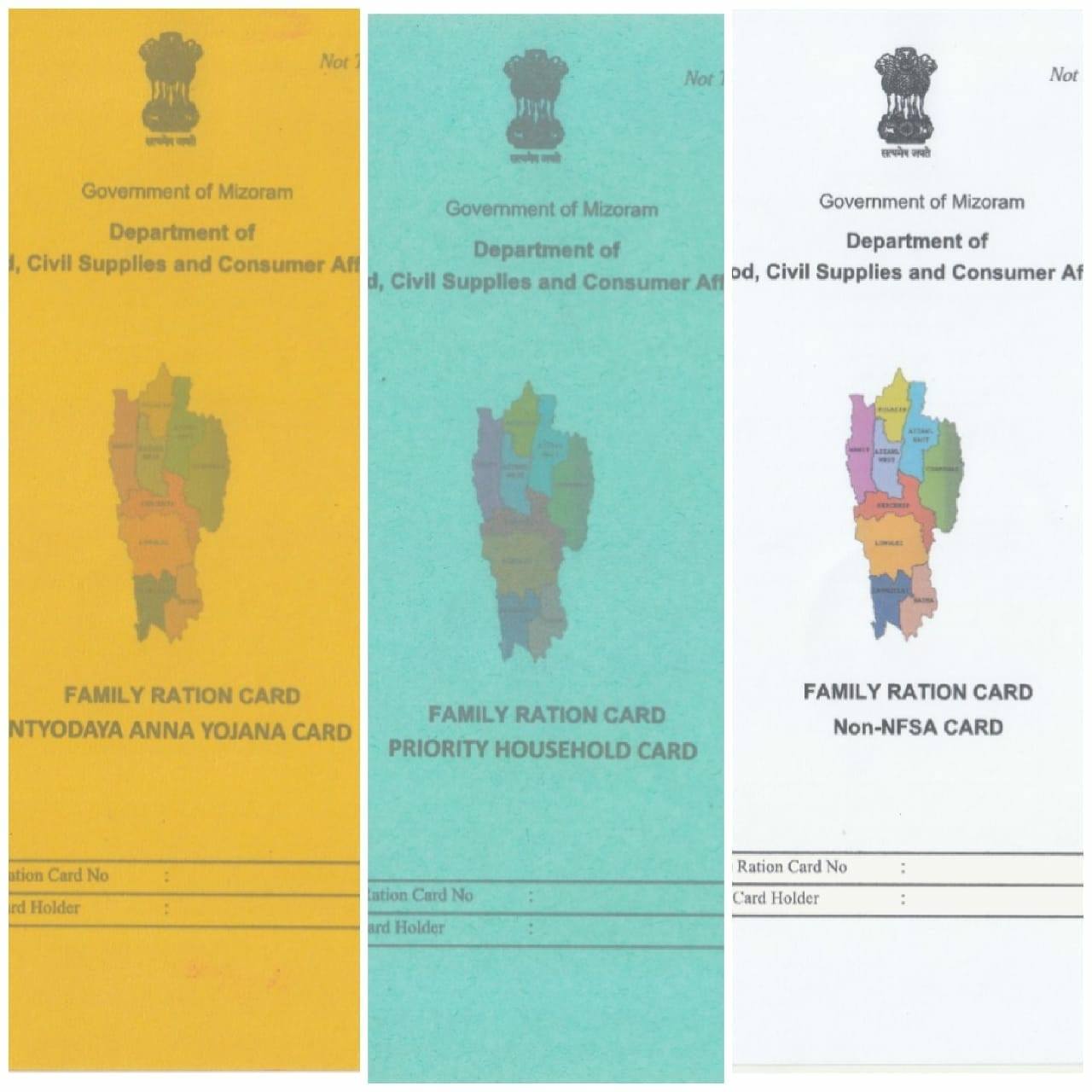 Aizawl: Mizoramah ration card 2,82,843 awm mekin, chunga hming chuang zat (benficiary) chu 11,56,329 an tling. Hetihlai hian ration card leh aadhar card thlunzawm (link) lote tan ration buhfai etc.-ah quota siamsak an ni tawh lo.
Food Civil Supply & Consumer Affairs (FCS&CA) hotute hnen atanga ZALEN thudawn danin, Mizorama ration card awm zawng zawng zinga 25,511 chu National Food Security Act (NFSA) hnuai a AAY niin beneficiary 63,763 an awm a. PHH-ah card 1,42,702 awmin beneficiary 6,09,125 an awm a. Non-NFSA hnuaiah card 1,14,630 awmin, beneficiary 4,83,441 an awm.
FCS&CA hotute sawi danin ration card leh aadhaar link lote tan buhfai etc.-a quota awm thin chu central sawrkar thupek angin an quota tihtawp a ni tawh a, hei vang hian ration card beneficiary pawh a tlahniam.
Hei hi central sawrkarin India khua leh tui dik tak, ration card neiten ram chhung khawi hmunah pawh an ration quota an lak theihna tur, 'National Portability of NFSA Card Holders under One Nation One Card' a duan hlawhtlinna tur a ni.
The Mizoram Food Security Rules, 2015, Rule 9(7)-in a tar lan angin Targeted Public Distribution System (TPDS) hnuaia beneficiary-te tan ration card nei turin aadhaar neih a ngai a. Ration Card Management System (RCMS)-ah aadhaar tel loin ration card a pek chhuah theih loh avangin FCS&CA chuan kawng hrang hrangin mipuite hnenah ration card leh aadhaar thlunzawm a tul thu hriattirna a lo chhuah tawh thin a ni.
Ration card : MIZORAM
District Online AAY PHH Non-NFSA
Aizawl 316 7,208 49,224 46,769
Champhai 194 3,534 17,118 10,588
Kolasib 76 2,326 10,924 9,386
Lawngtlai 139 2,897 12,118 9,847
Lunglei 221 3,671 25,156 16,300
Mamit 108 1,878 11,211 7,101
Siaha 103 2,043 6,572 7,656
Serchhip 101 1,954 10,379 6,983
TOTAL 1,258 25,511 1,42,702 1,14,630
(*online/retailer)
Latest News & Chhiar Hlawh