North East India Festival : Fashion khawpui Milan-ah Mizo designer Escape Engmawia kal dawn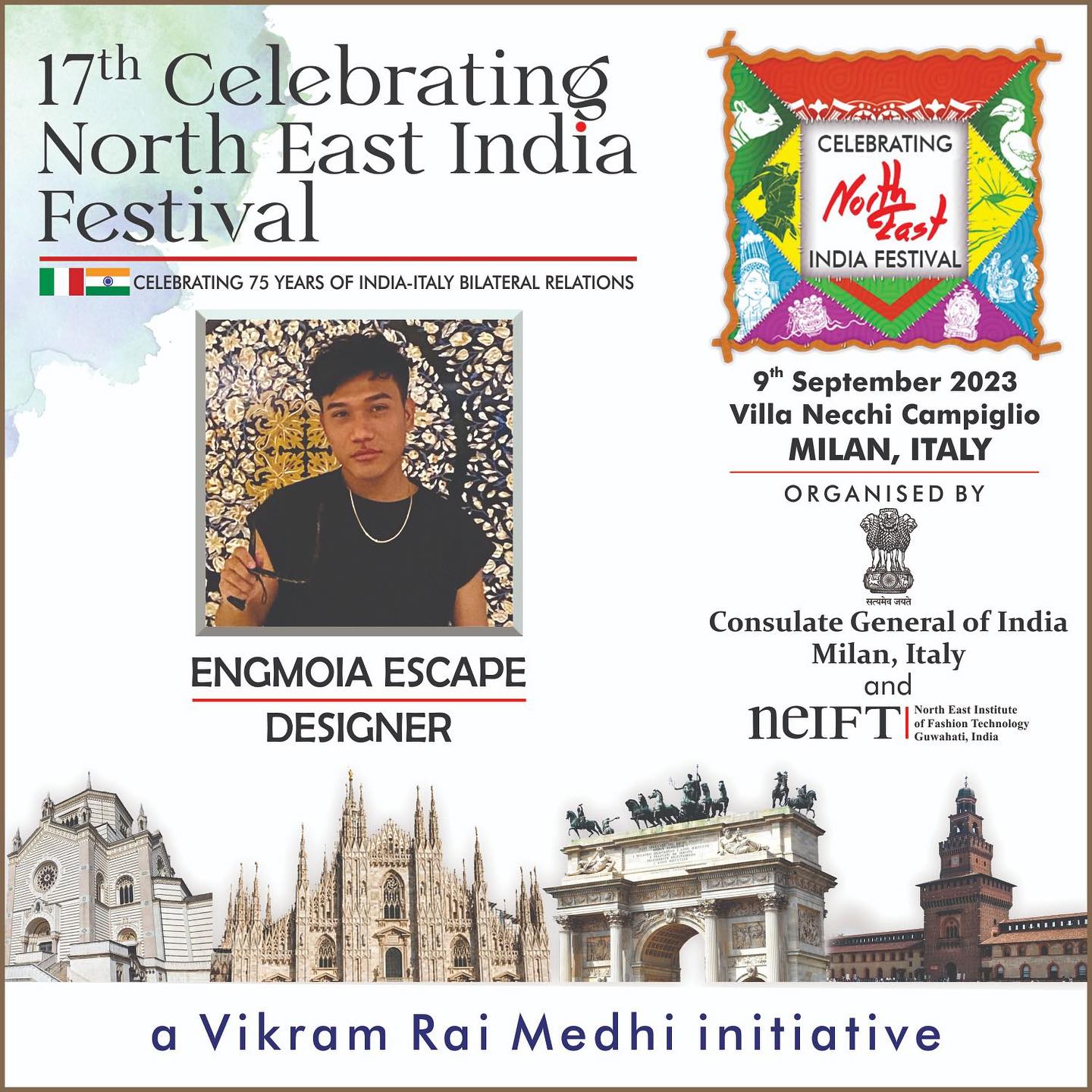 'Fashion Capital of The World' an tih zinga mi Milan, Italy-ah Mizo designer lar Escape Engmawia a kal dawn. September 9 khian North East India Festival neih a ni dawn a, he hunah hian hmarchhak state hrang hrang atangin designer pakhat theuh an kal dawn a ni.
North East India Festival hi Consulate General of India Milan, Italy leh North East Institute of Fashion Technology, Guwahati (NEIFT) tangkawp ten an buatsaih niin, kumin hi a vawi 17-na a ni. Festival hi Villa, Necchi Campiglio, Milan, Italy-ah neih a ni dawn a, India leh Italy ten inlaichinna tha zawk an neih theihna tura buatsaih a ni.
Engtia tel theih nge?
He festival lian taka tel nih hi a chakawm a, designer tan chuan mellung pawimawh tak a ni. NEIFT chuan he festival-a tel tur hian hmarchhak state atangin mi pakhat theuh an thlang a, Mizoram aiawhin Escape Engmawia pawh thlan a ni.
Hemi chungchang hi sawiin, "Ka phur tawh khawp mai, design thar phochhuah ka tum a, inbuatsaihna pawh a hautak khawp mai," tiin, Mizo zinga he festival-a designer kal hmasa ber tur Escape Engmawia chuan a sawi.
India atang hian model pahnih kal tura tih an ni a, an thlan zingah Mizo model chuai thei lo Kimkimi pawh a tel. Mahse Kimkimi hi VISA a fel theih loh avangin a kal ve thei dawn ta lo a ni.
Latest News & Chhiar Hlawh